See Our CCW Savings
For Yourself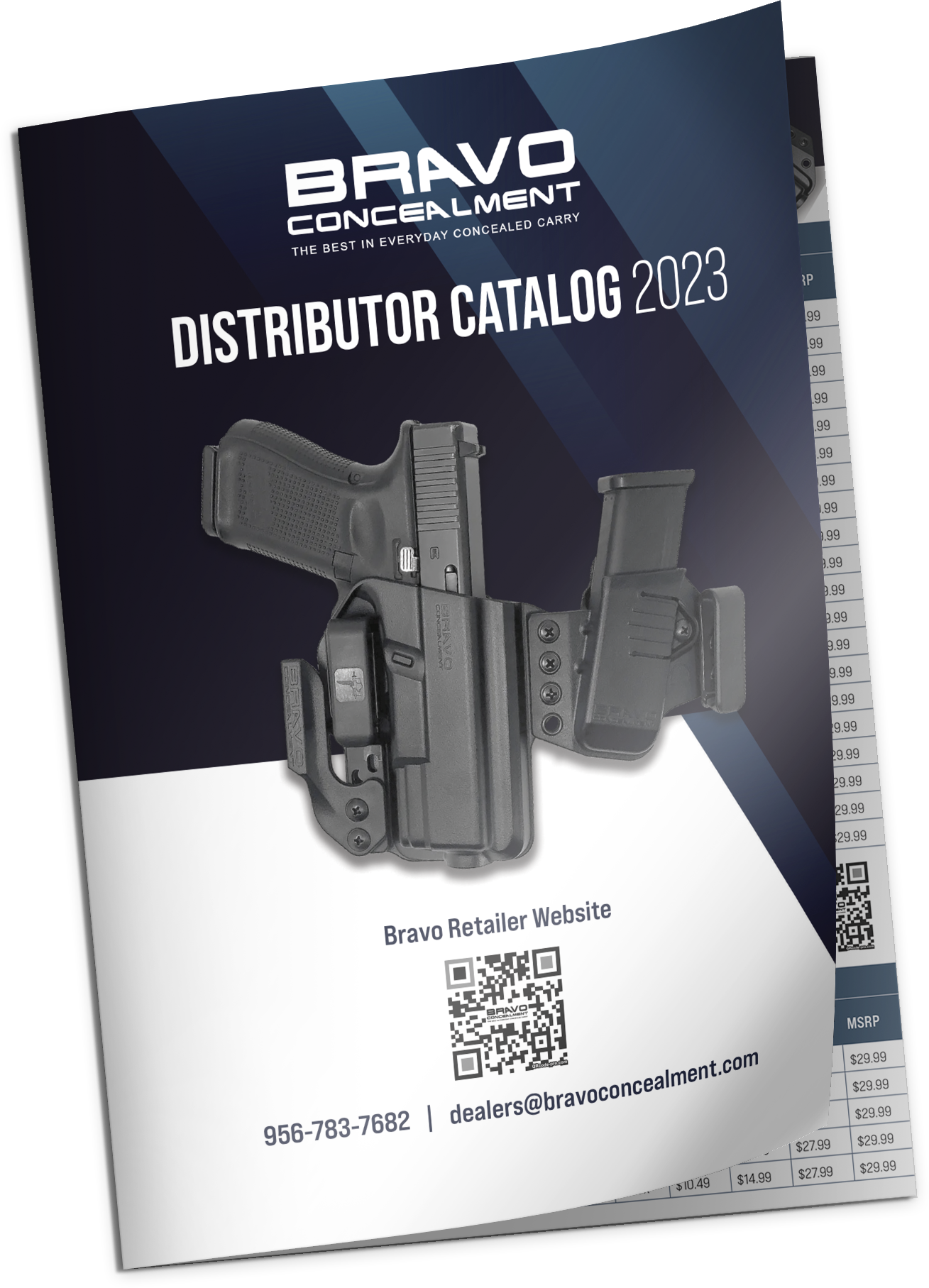 Boost your profitability - And your confidence
No more hemming and hawing over which manufacturer to go with. No more trying to make tight profit margins work. Our SKU price sheet for distributors makes the savings, the potential profits, and the right choice clear.
Bravo Concealment has the industry-leading, innovative products you need, at prices that boost your bottom line. And, with free shipping, 30-day money-back guarantee, and unlimited lifetime warranty, we make buying from us an experience in peace of mind!
Need Help?
Contact us anytime at (956) 783-7682. WE look forward to hearing from you!