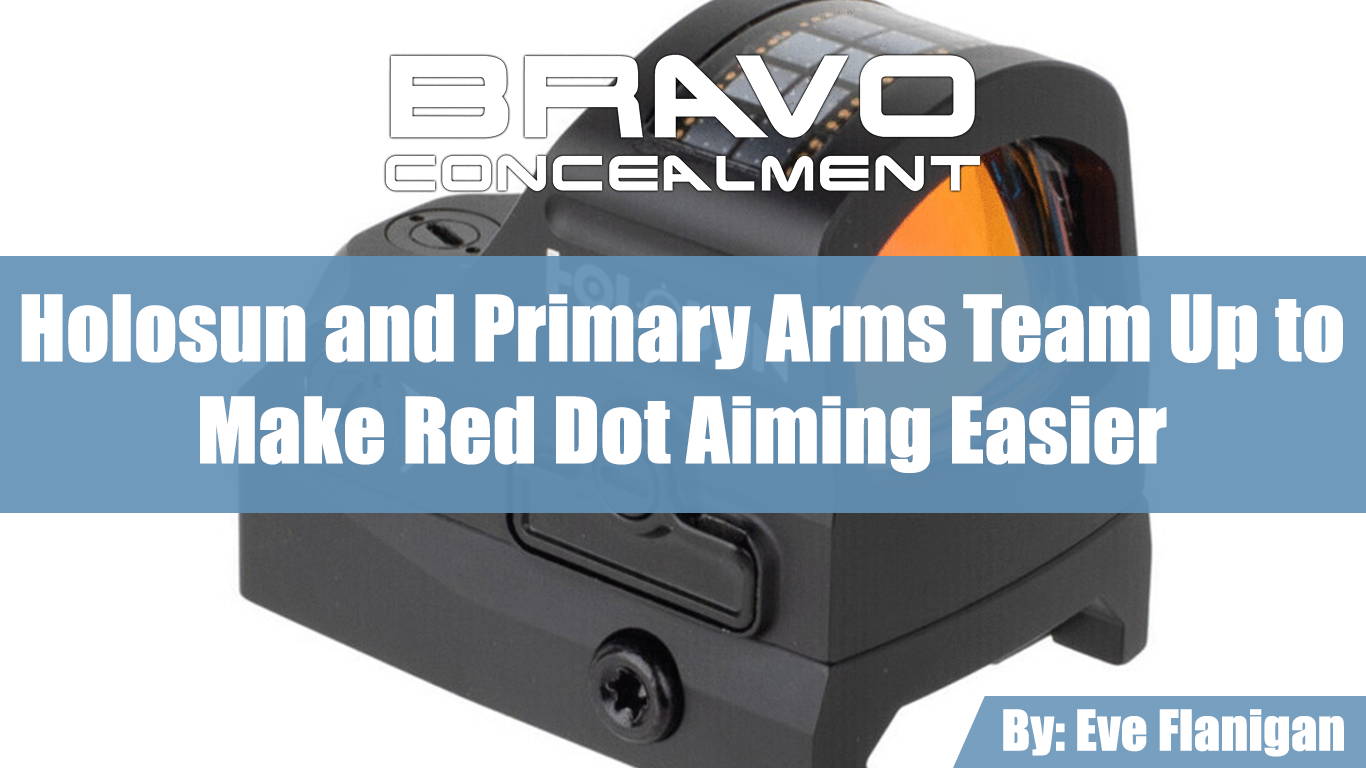 One of the biggest challenges in transitioning from iron sights to a red dot is learning how to orient the gun to achieve proper aim. Since even the lowest-profile red dot attachments are substantially higher than the barrel, a slight change in angle is always necessary. As with iron sights, regular practice is required to become proficient with red dot aim, though it does eliminate the sight alignment step of the traditional shooting fundamentals.
Now, red dot manufacturer Holosun and popular optics maker Primary Arms have teamed up to make that aiming process more intuitive and easier to achieve under less-than-perfect circumstances, such as those included in pretty much any defensive shooting.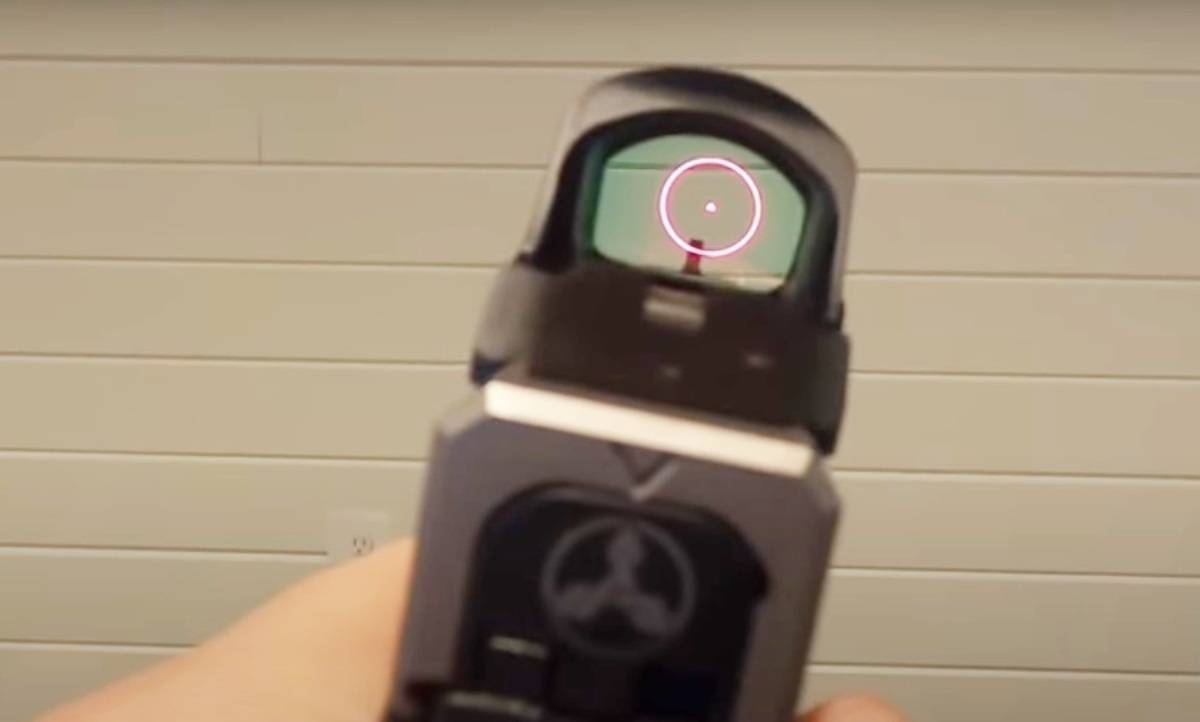 The new sight has an unwieldy name but should be a boon to more efficient shooting. The Holosun HS507C-X2 (yep, that's the name) sports a reticle by Primary Arms called the ACSS Vulcan. What's different about the ACSS Vulcan is an enlarged circle inside the optic window, but with a wide berth around the dot. The effect is that, when the sight begins to be positioned in front of the shooter's eye, any visible arcs of circle indicate immediately which direction to move to center the dot. In my opinion, this makes the already intuitive process of aiming a red dot even more so. If anyone decides they don't like the outer circle, the sight can be set to not display it with a few clicks of control buttons.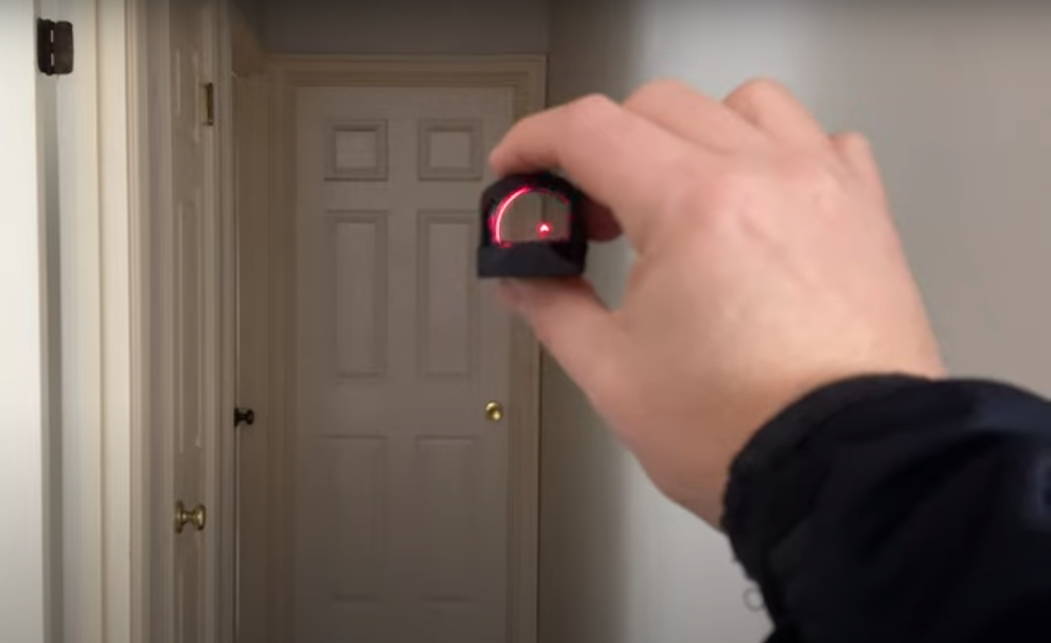 This optic has a center aiming point that's designed to allow a full view of the target. In my estimation, this fine, chevron-shaped "dot" is preferable to large, i.e. 6 MOA dots, which can occlude small and/or distant targets. But that's really a matter of personal preference. It's surprising to find a whopping 12 brightness settings, something for everyone in virtually any environment. What's more, Primary Arms offers some information regarding how to use the chevron as a ballistic drop reticle for distance shooting. This, of course, should be confirmed with your specific barrel length and bullet weight to develop a mini DOPE (data on previous engagements) chart of your own for each gun that wears this optic. Oh, and if you're a night hunter, the HS507C-X2 is night vision-compatible.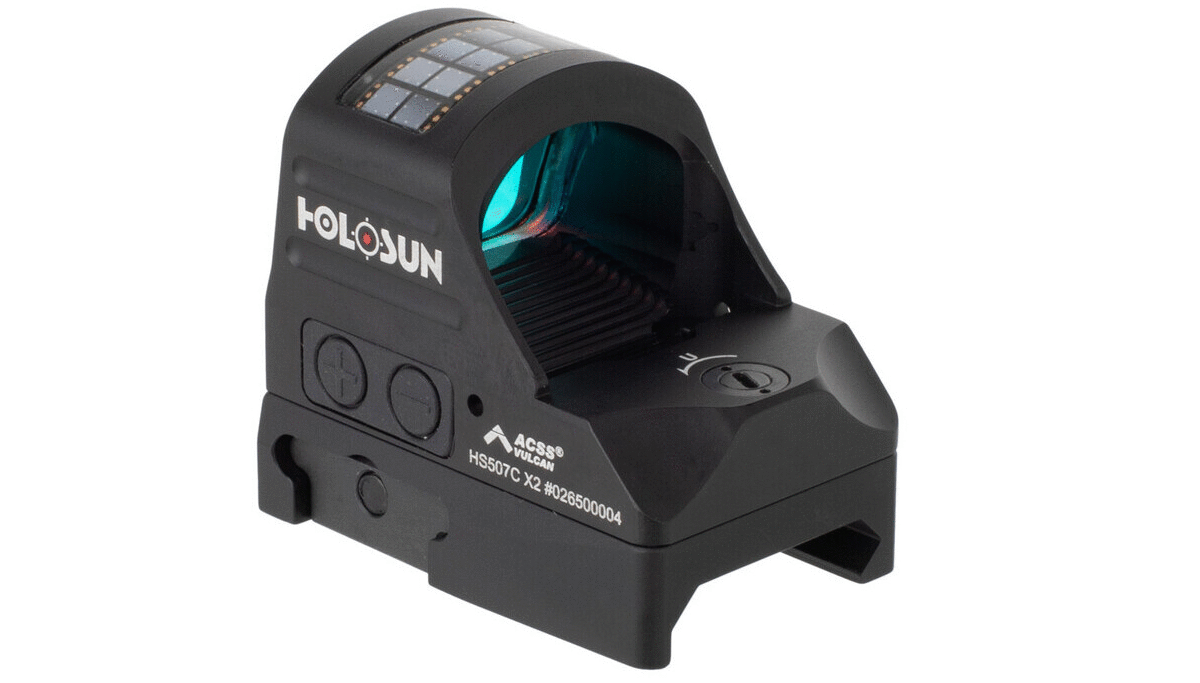 The reticle is outstanding, but the sight has many virtues of its own. This Holosun is, like many others in their product lines, powered by an easy-to-change coin-style battery with solar backup in case the battery fails. This is a tough optic that's been put through torture tests by various reviewers. The 7075/T6 aluminum housing can take some abuse. 
Along with a backup power source, this optic features Holosun's "shake awake" (motion activated) technology. That's a critical feature for any red dot on a self-defense gun, though the motion of daily activities, which can keep the optic on when it's just riding around on the body, does put more wear on a battery.
The optic fits the Trijcon RMR mounting pattern, probably the most common out there. It's shipped with a 1913 Picatinny rail adapter too, in case the user wants to mount it on a carbine or shotgun.
Personally, I've seen its predecessor out-perform more expensive optics on the range, and the people I know who have a Holosun 507C model are very pleased with how durable and consistent their optics are. This is a great optic for all kinds of handgun shooting:  sport, precision, or tactical.
Order times are long for this optic. It's reasonably priced at $309.99, but the wait list is long. Buyers who ordered prior to February 2021 will just begin seeing product in April. Newer orders are already backlogged.
---
Eve Flanigan is a defensive shooting and concealed carry instructor living in the American Southwest. Today she works full time as an instructor and writer in the gun industry. Flanigan loves helping new and old shooters alike to develop the skills needed to keep themselves and their loved ones safe.