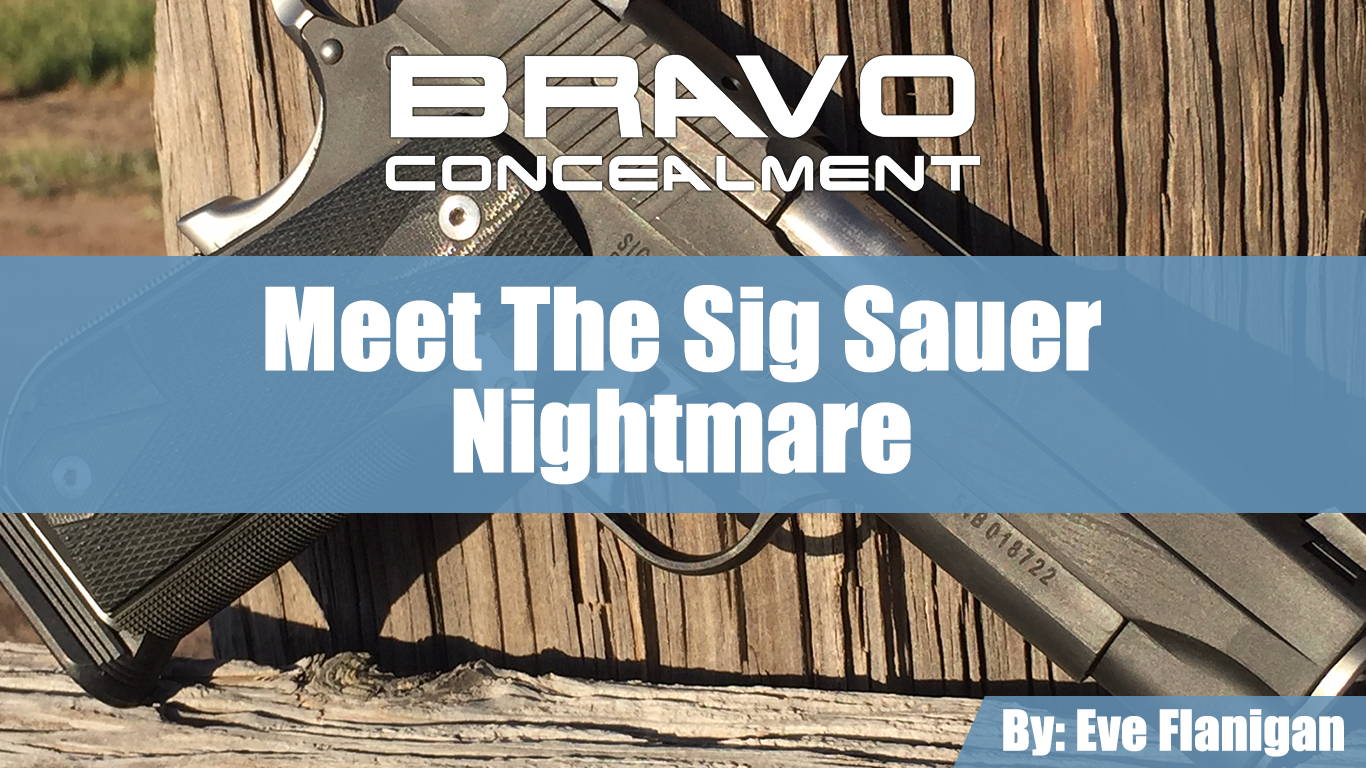 A 1911 is a joy to behold; one that works is even better. Meet the Sig Nightmare Fastback
  There's no denying that the classic profile of a 1911 is attractive—a functional work of art. But when self-defense or competition goes, pretty is as pretty does. I've owned my share of 1911s that had or developed functional issues. But I finally found one that hits the sweet spot, both for my not-huge hands as well as reliable performance.
  Meet the Sig Sauer Fastback Nightmare 1911. It's a commander-size .45 ACP, with Sig Sauer's trademark matte black Nitron finish. Nickel finish controls accent the package. It's got a bobtail grip, hence the classic Mustang-reference name. And like that old, compact muscle car, this gun rocks.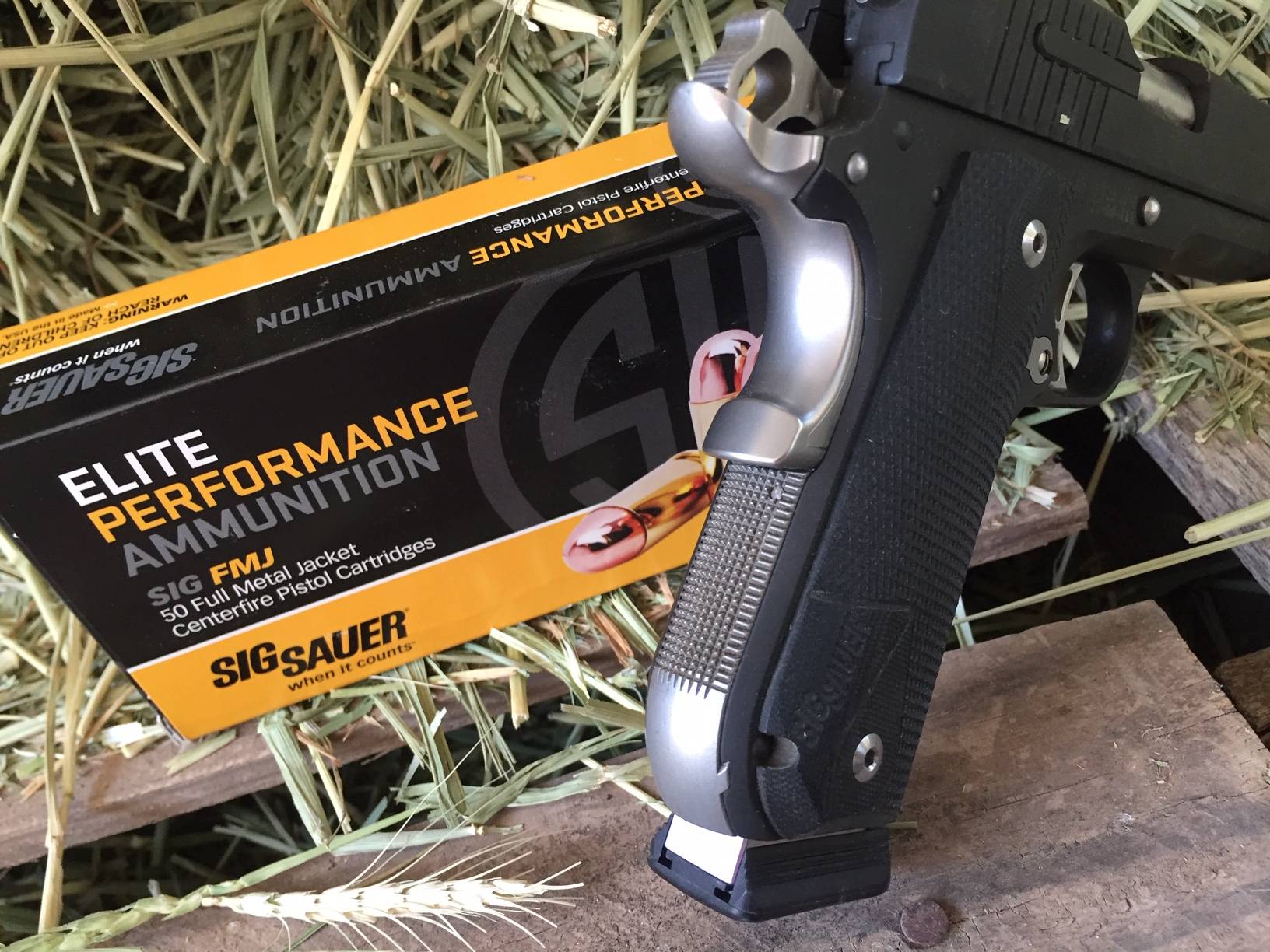 ---
  As with many Sig pistols, adjustable tritium sights are standard on the Nightmare. Neatly checkered back- and front-straps provide for a secure grip. Thanks to its modest size, controls, including the slide lock, are within easy reach for most. I especially appreciate the low-slung and prominent grip safety. Not only does it look great, it stays depressed as it should, never causing a failure to fire in my hollow-shaped palm.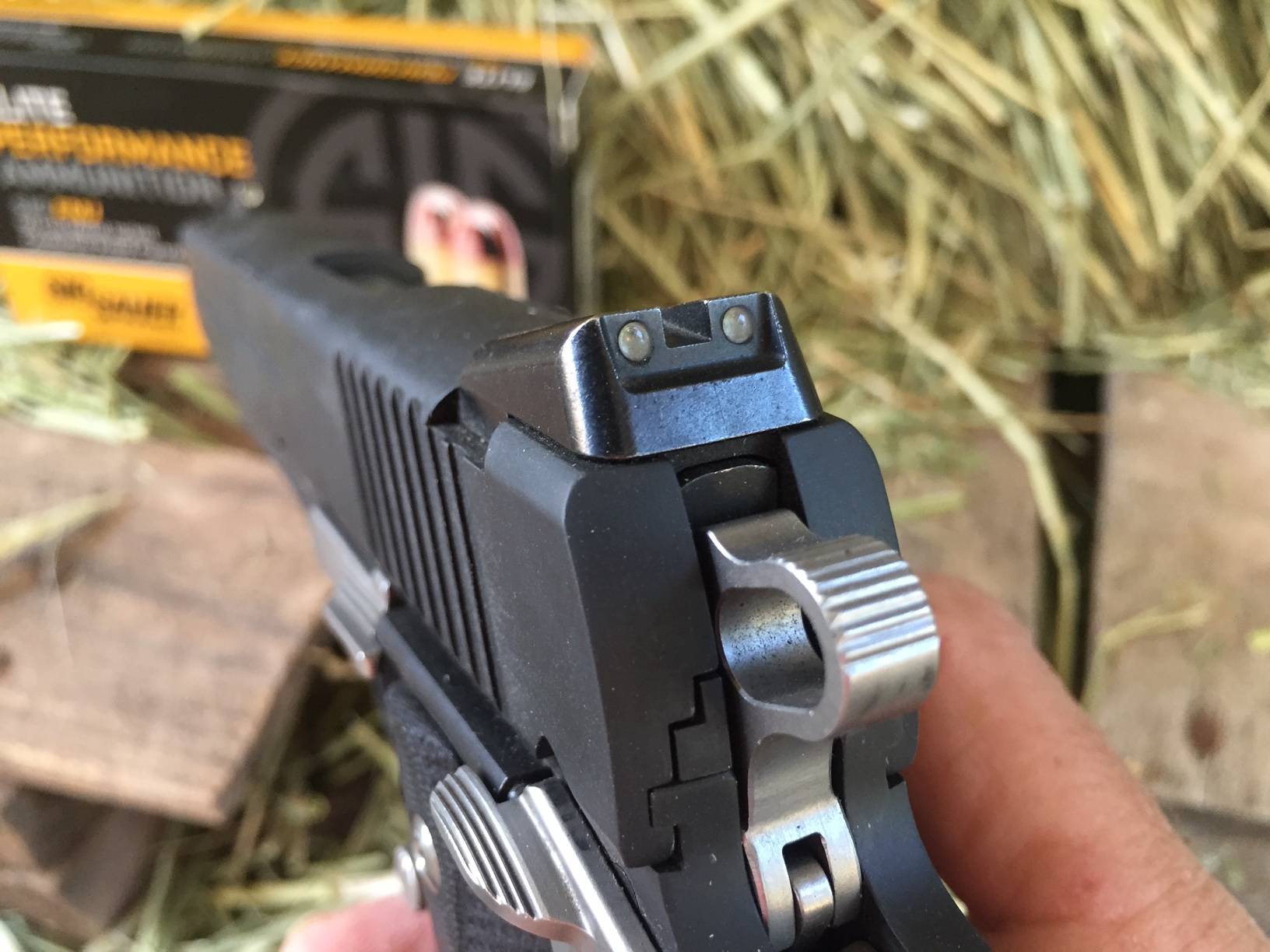 In accordance with factory recommendations, I've only ever used factory-made, new, brass-cased ammunition in this gun. But within that category, I've run countless brands in the five or so years I've owned my Nightmare. Winchester white box FMJ is the only variety this gun has hiccupped with; usually the problem is failure to extract. But I've had that same brand induce the same issue in other guns. Here, the Nightmare stands out above other 1911s and other brands that are known for being persnickety about ammo.
  I use my range guns in dry, dusty conditions with Kydex OWB holsters. Unlike most others in my safe, the Nightmare shows remarkably little holster wear considering how it's been used. Sig's Nitron finish is made to last.
  Not all commander-size 1911s will tolerate magazines made for government size models. I have one random magazine that this gun won't load from consistently. I save it for malfunction clearance training. Sig included one flush-fit and one fancy floorplate-bottomed mag with this gun, and the black floorplate one does give it a polished look, though it does take up a bit more room.
  Field stripping the gun is typical for the 1911 platform, though no bushing wrench is required. Re-inserting the takedown pin is a smooth process, unlike some models that invite the so-called idiot scratch from the pin scraping the frame upon reassembly. Let's just say I don't feel like an idiot after cleaning my Nightmare as I did with my previous 1911 that made that abrasion necessary to reassemble the pistol.
  The Nightmare will fit in most standard 1911 holsters. Its trimmed size and mostly dark color make it ideal for the person who's interested in carrying a 1911 concealed, though "dressing around the gun" will still be necessary. It's compact, not small.
  This gun has been out a few years now, and I feel it's one of the unsung heroes on the 1911 market. Those with a hankering for a new 1911 should check it out—online or at your local gun store, because mine isn't for sale.
Sig Sauer Fastback Nightmare Carry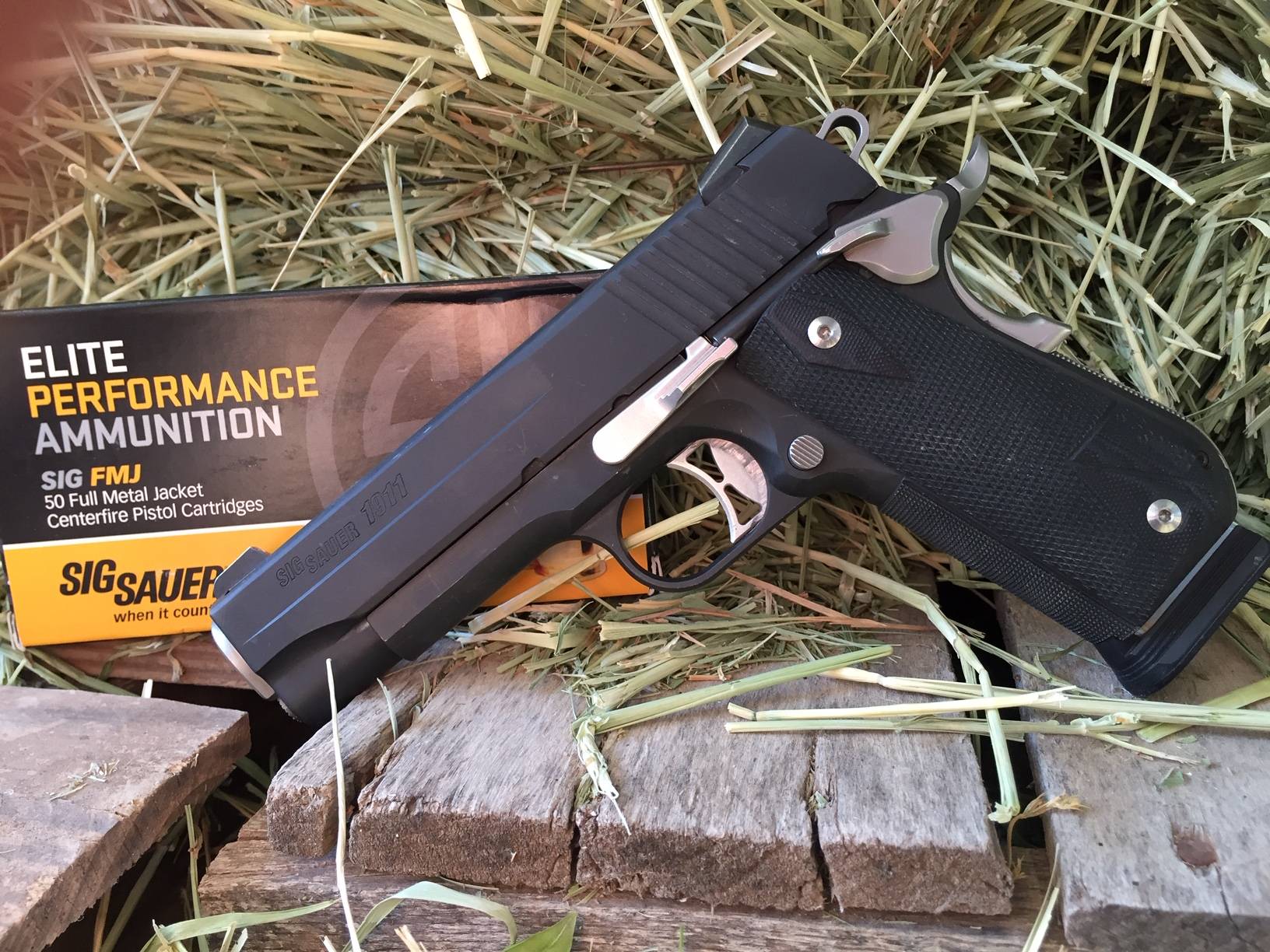 Sig Sauer 1911 Fastback Nightmare Carry
Magazines:  Two 8-round steel
Sights:  Siglite (tritium)
Barrel:  Carbon steel, 4.2 inches
Overall Length:  7.7 inches
Overall Height:  5.5 inches
Overall Width: 1.4 inches
Sight Radius:  5.7 inches
Frame Material: Stainless steel
Average market price:  $1,300
---
Eve Flanigan is a defensive shooting and concealed carry instructor living in the American Southwest. Today she works full time as an instructor and writer in the gun industry. Flanigan loves helping new and old shooters alike to develop the skills needed to keep themselves and their loved ones safe.