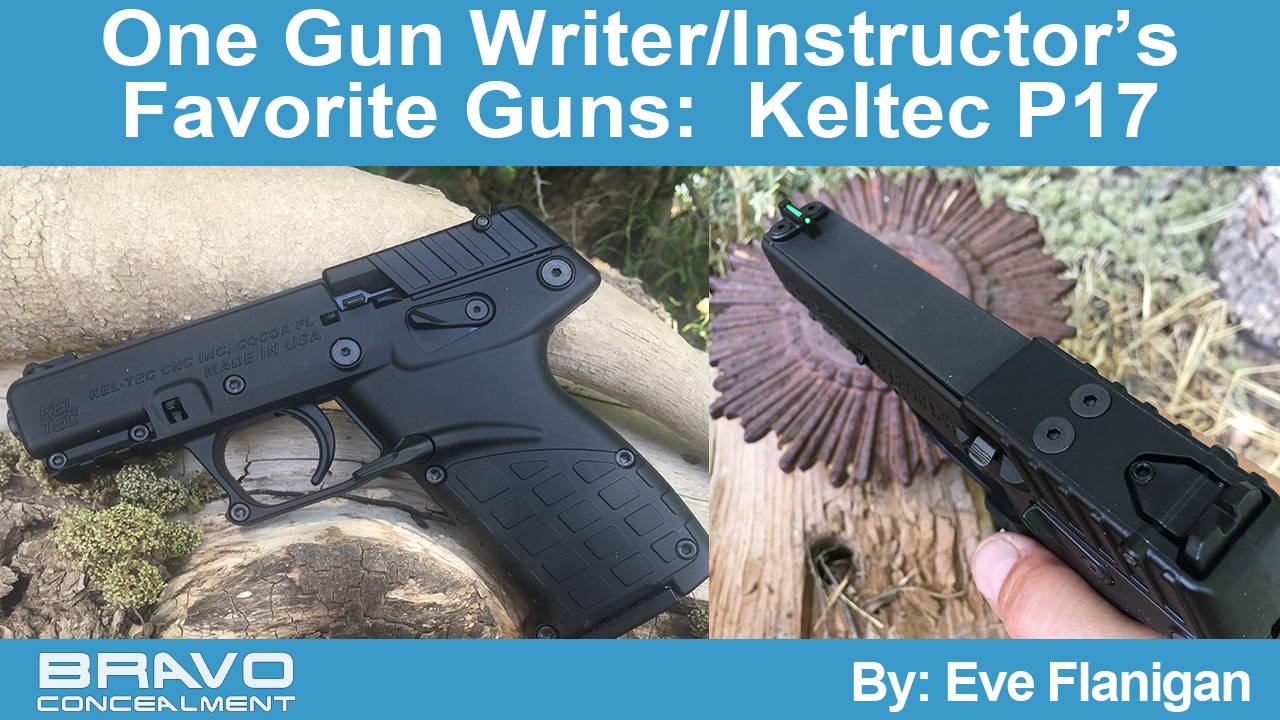 Not long ago, I was introduced to a new gun and found it to be a gem. Even though I wasn't shopping for a 22 LR pistol, this one impressed me so much that I decided to make it mine. Meet my new friend, the Kelec P17.
A previous post held a mix of praise and dismay for Glock's relatively new 22, the model 44. The Keltec P17 has shown itself as a worthy challenger to the giant brand's gun, at a fraction of the price. Here are some reasons I'm so enthused about this gun.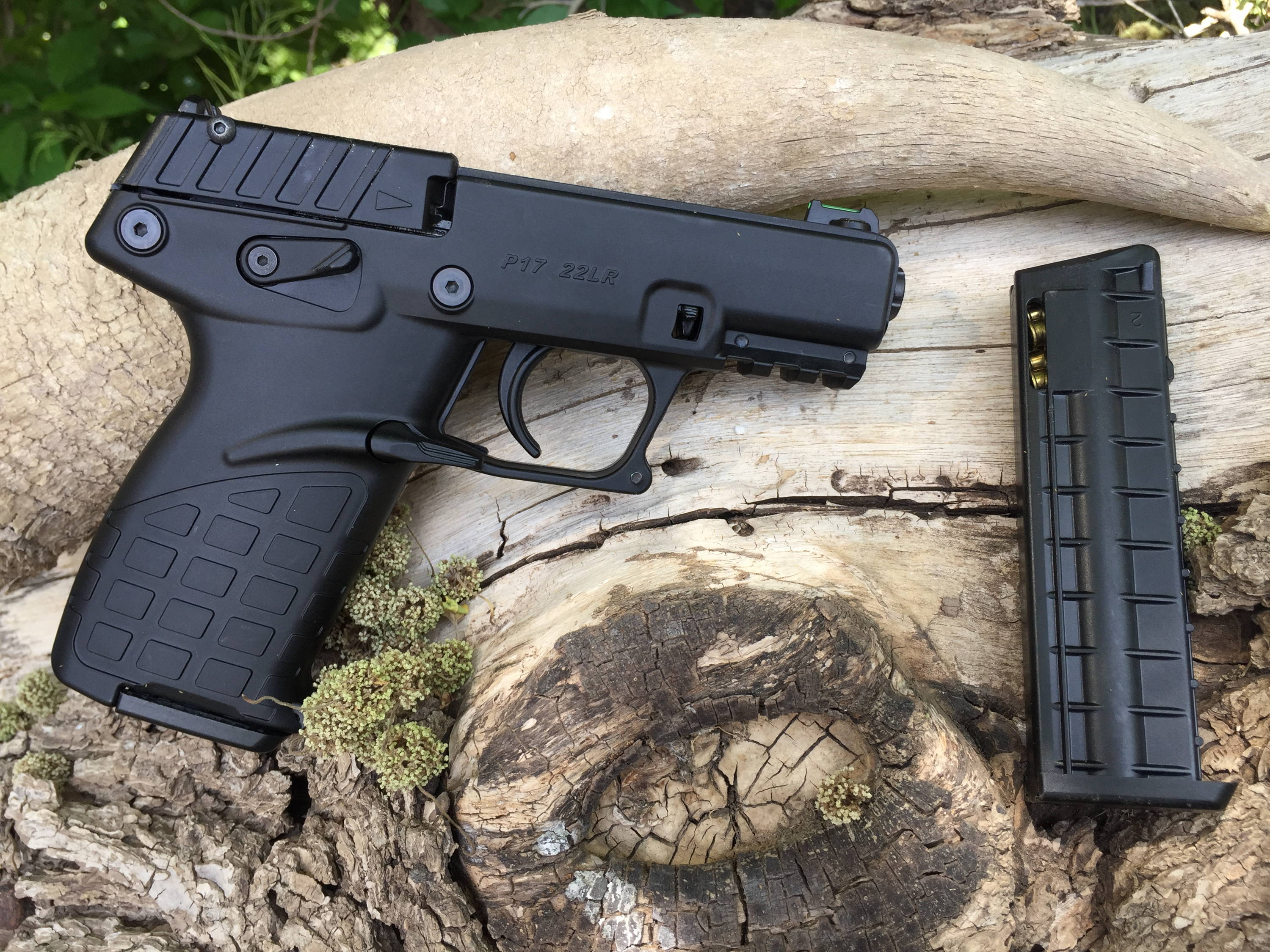 CAPACITY
In a frame that's just 5.3 inches from top to bottom, the P17 boasts a 16-round magazine---and it comes standard with three of them. They're easy to load, too, with no added difficulty on the last couple rounds.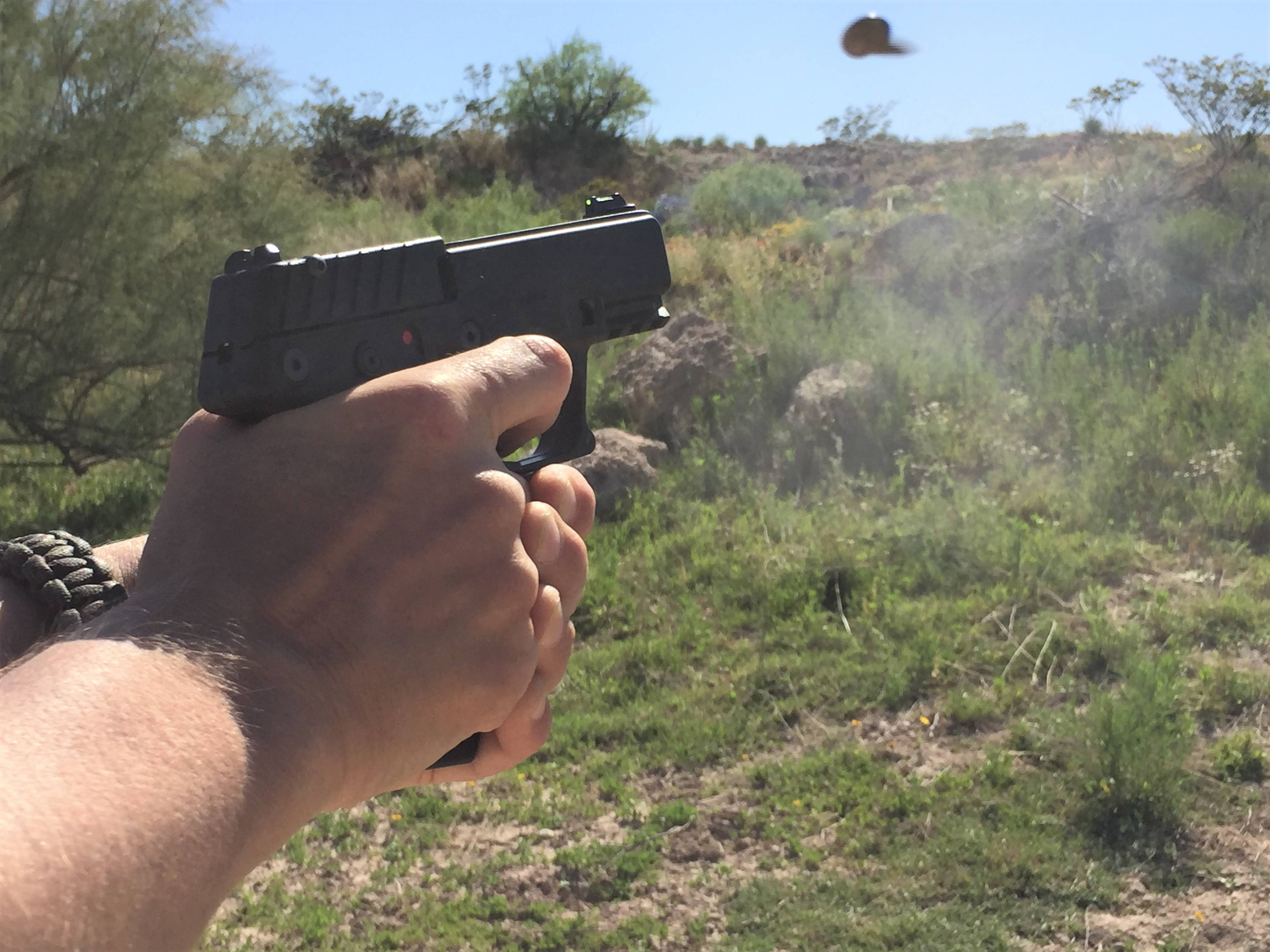 SIZE
This is a gun virtually anyone can pick up and run. Its 3.8-inch barrel is a shorty, but the P17 feels well-balanced. The wide, flat grip, with mud tire-like traction molded in, offers a secure but not rough grip. It is small enough that a bit of recoil is felt, making it an ideal and un-intimidating training tool for new shooters. Want a great backpacking companion? This is it. At 0.7 pound, the P17 is feather-light, and adding three full magazines still adds nearly negligible weight.
TRIGGER
The trigger works like any striker-fired pistol's, with a modicum of take-up, palpable wall, and medium-length reset. It's extremely consistent in performance and has a 3.0-pound pull. It's an excellent tool for an advanced shooter to stay fighting fit for a centerfire pistol while rehabbing shooter's elbow, as well as a great training tool for beginners, who often struggle to develop a feel for trigger function on a match-oriented gun.
SIGHTS
Keltec scored big time making a rear sight that adjusts for both windage and elevation. And the green Hi-Viz front sight is visually helpful. The durability of day-glow front sights is less than impressive, but they're all the rage—and nice while they last.
THREADED BARREL
Need to eradicate some vermin without scaring the others off? Just screw on your rimfire can and get to it. Keltec includes a nice thread protector and wrench for removal. Is it okay if we all admit, the threaded barrel/protector just make a pistol look good?
EASY FIELD STRIP
Even with the threaded barrel, Keltec managed to make the P17 easy to clean—a very nice feature when firing lots of 22 and building up lots of carbon. Reassembly is super-simple too but isn't identical to other striker guns. Fortunately Keltec's website has a great little video that shows how.
ACCURACY
This pistol makes accuracy easy. Without trying very hard, I sent 10 rounds from the P17 into a two-inch group from seven yards from a standing position. Random fact:  this pistol kicks out brass like a beast—28 feet is the norm!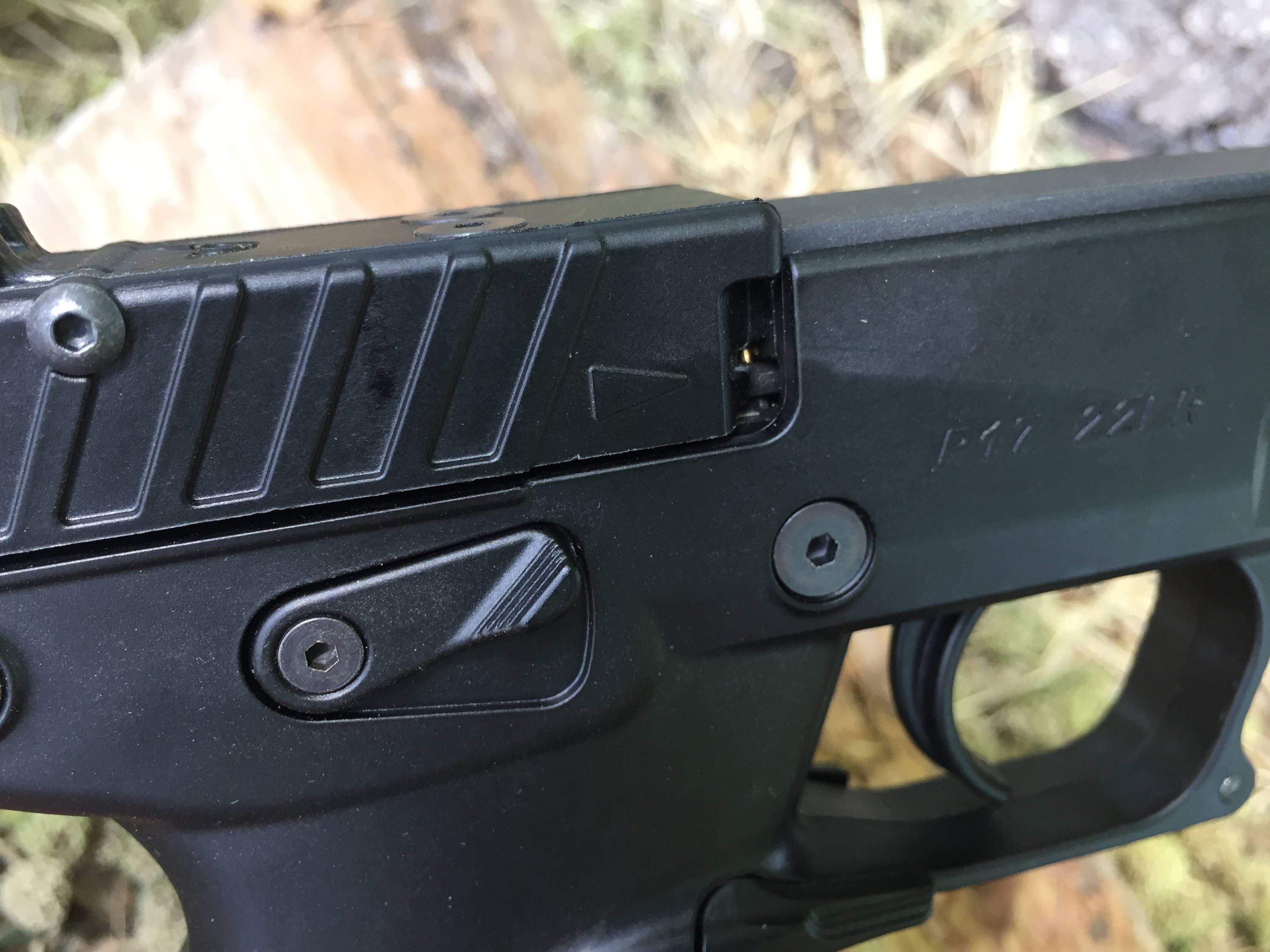 AMBI CONTROLS
Southpaws, rejoice! The P17 features an always-on ambi magazine release (which I love) and safety (eh, not so much). The paddle-style mag release is on both sides of the trigger guard and, thanks to the gun's small frame, is within reach of most hands. When it's not, it offers great practice for adjusting the grip slightly to allow the thumb to reach the release—a skill those same shooters will need on a full-size pistol. And while I'm of the mindset that the trigger finger should have one job, those who like operating the mag release with the trigger finger, especially lefties, will find that task to be a piece of cake. The mags fall free from the well, unassisted, another reason I really like this gun.
I'll address safety levers later. While it was nice to give a nod to the left-handed populace, safety levers exposed to the outside when the gun is holstered are notorious for being turned "off" unbeknownst to the wearer. Seatbelts, toddlers, dogs, and other things that often brush up close can have this effect.
RELIABILITY
Without repeating all of what's already been said about 22LR ammo in the Glock 44 review, performance of these guns is in part dependent on ammunition quality—clean-burning ammo delivers longer performance between cleaning sessions. This gun ran Winchester, Remington, and CCI Mini-Mag on its intial trial, and after a few magazines, the first two brands began to deliver about one failure to feed per magazine. Reloading with CCI, without cleaning the gun, fixed the problem. Run good ammo in your 22 if you want it to work hassle-free.
FEATURES I COULD DO WITHOUT
Safety lever:  I'm not a fan of safety levers on handguns. But, many people, beginners in particular, take comfort in that little mechanical device. On a gun that is 1) likely to be used by people who are just learning about shooting, including the operation of manual safeties and 2) suffers from the lack of custom-fitting holsters, it's really not a bad idea.
Loaded chamber indicator:  A little arrow is molded into the slide just behind the breech, ostensibly to show the user where to look for the telltale glowing brass. Even with that built-in "help," I find it easier to do a simple press check. The gap through which the cartridge is visible is quite small.
OVERALL VALUE
Keltec deserves much more acclaim than it gets for this sweet little gun. It's an ideal companion for plinking, training, and survival. Compared to other 22 semis on the market, I believe it's the most pleasant to use. And especially considering that it ships with three magazines, it's an absolute steal at the MSRP of $199---and in fact, it's one of the very few guns that often sells for amounts in excess of MSRP. Still, it's less expensive than its Glock and Ruger competitors. This is a pistol worthy of consideration if you're in the market for a new 22.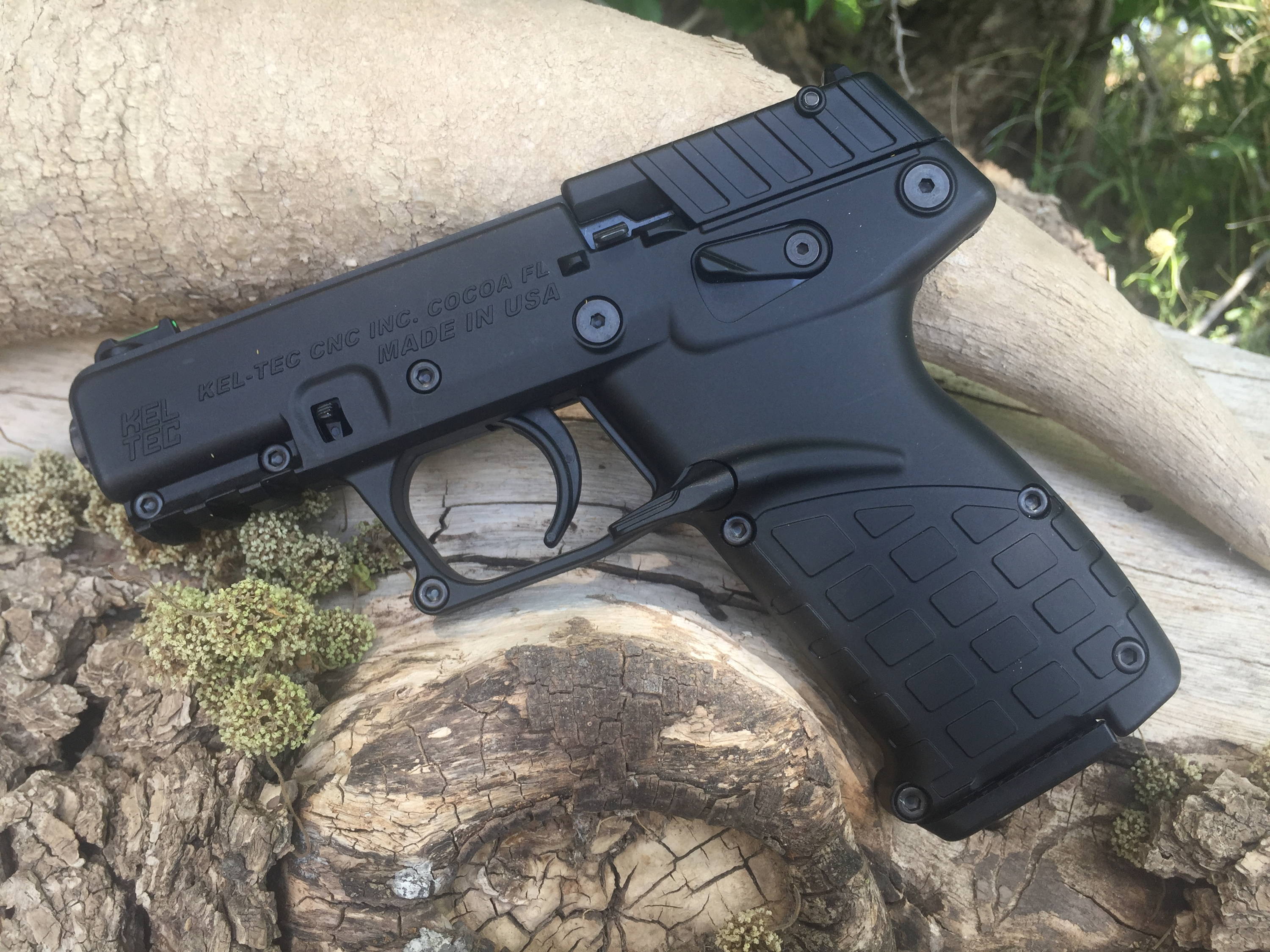 KELTEC P17
Weight, unloaded: 0.7 ounces
Overall Length: 6.7 inches
Overall Height: 5.3 inches
Barrel length: 3.8 inches
Barrel threads: 1/2-28 threads per inch
---
Eve Flanigan is a defensive shooting and concealed carry instructor living in the American Southwest. Today she works full time as an instructor and writer in the gun industry. Flanigan loves helping new and old shooters alike to develop the skills needed to keep themselves and their loved ones safe.