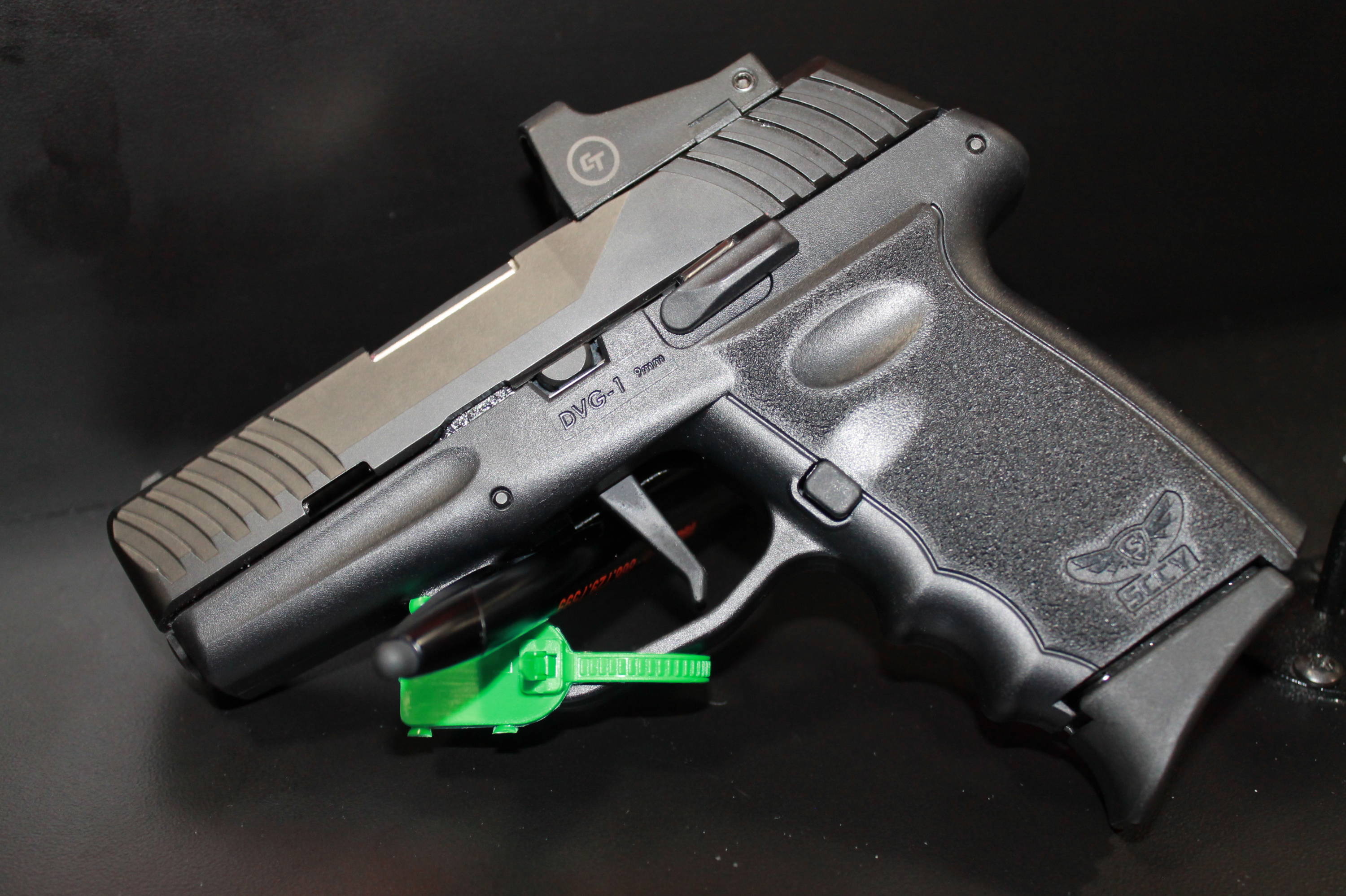 ---
Florida-based SCCY firearms has been a player in the affordable concealed carry pistol market for quite a while. As a fan of striker-fired guns and triggers with relatively short travel and reset, I've ignored their small but colorful and affordable array of .380 ACP and 9mm handguns. But that all changed when I visited the SCCY booth at the 2020 SHOT Show and found their latest creation: the DVG-1.
This new pistol, named for David versus Goliath, is worth getting excited about. First, it's a striker-fired 9mm, with a modern, flat-faced 5.5-pound trigger that, at least from a dry-fire test in the booth, is on par with any of the currently popular subcompacts in the striker category.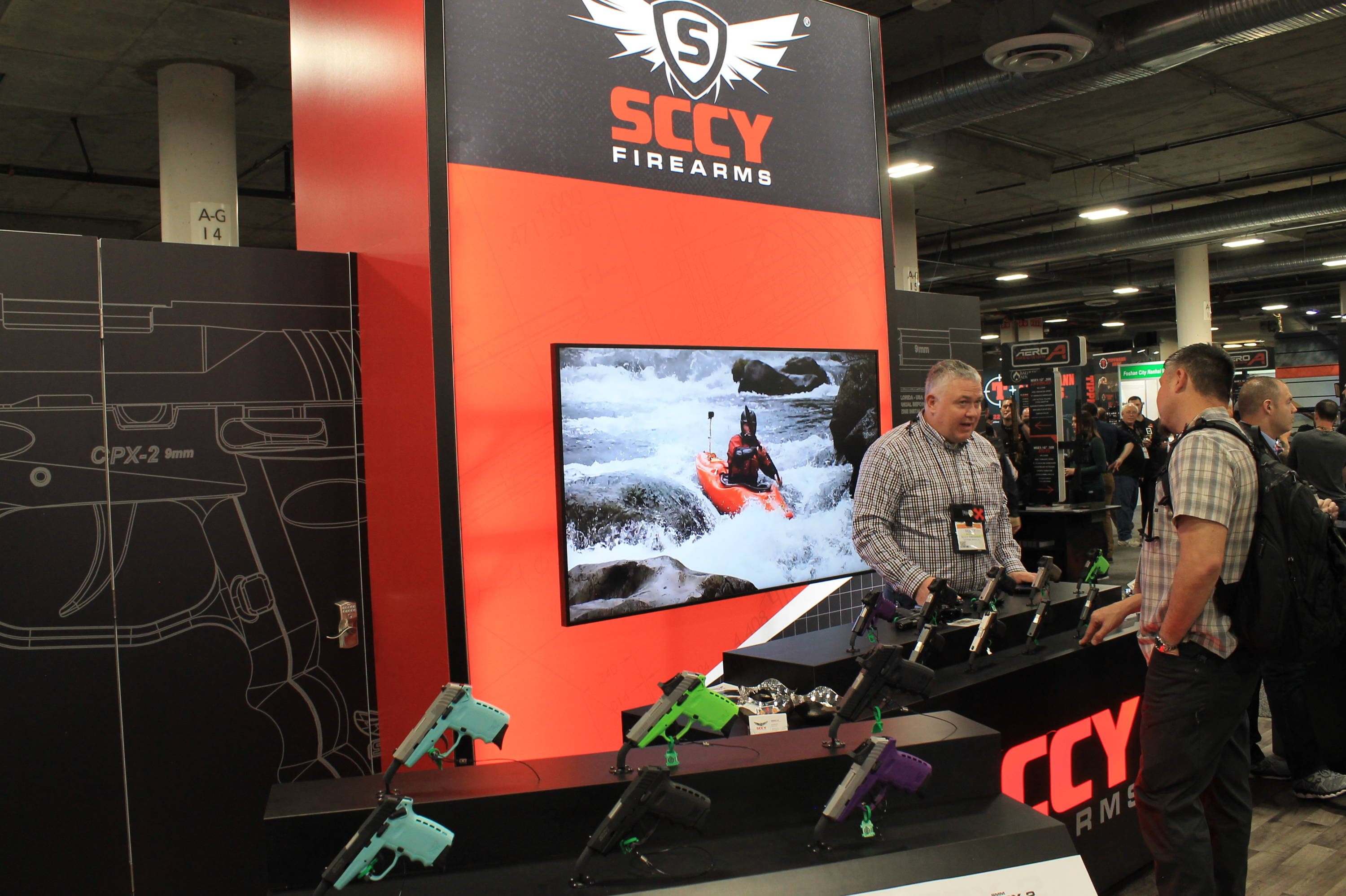 It gets even better. The DVG-1 is available with concealment-contoured, fixed iron sights or the CTS-1500 reflex sight with a 3 MOA red dot. The Crimson Trace-brand sight is, for the time being, only available as a factory-installed option on the DVG-1, and carries its own three-year warranty. This is one concealment-friendly, easy-to-use sight, and what's more, it has a built-in rear sight blade so if you prefer to use the iron sights, or if for some reason the dot doesn't glow, there are still functional sights.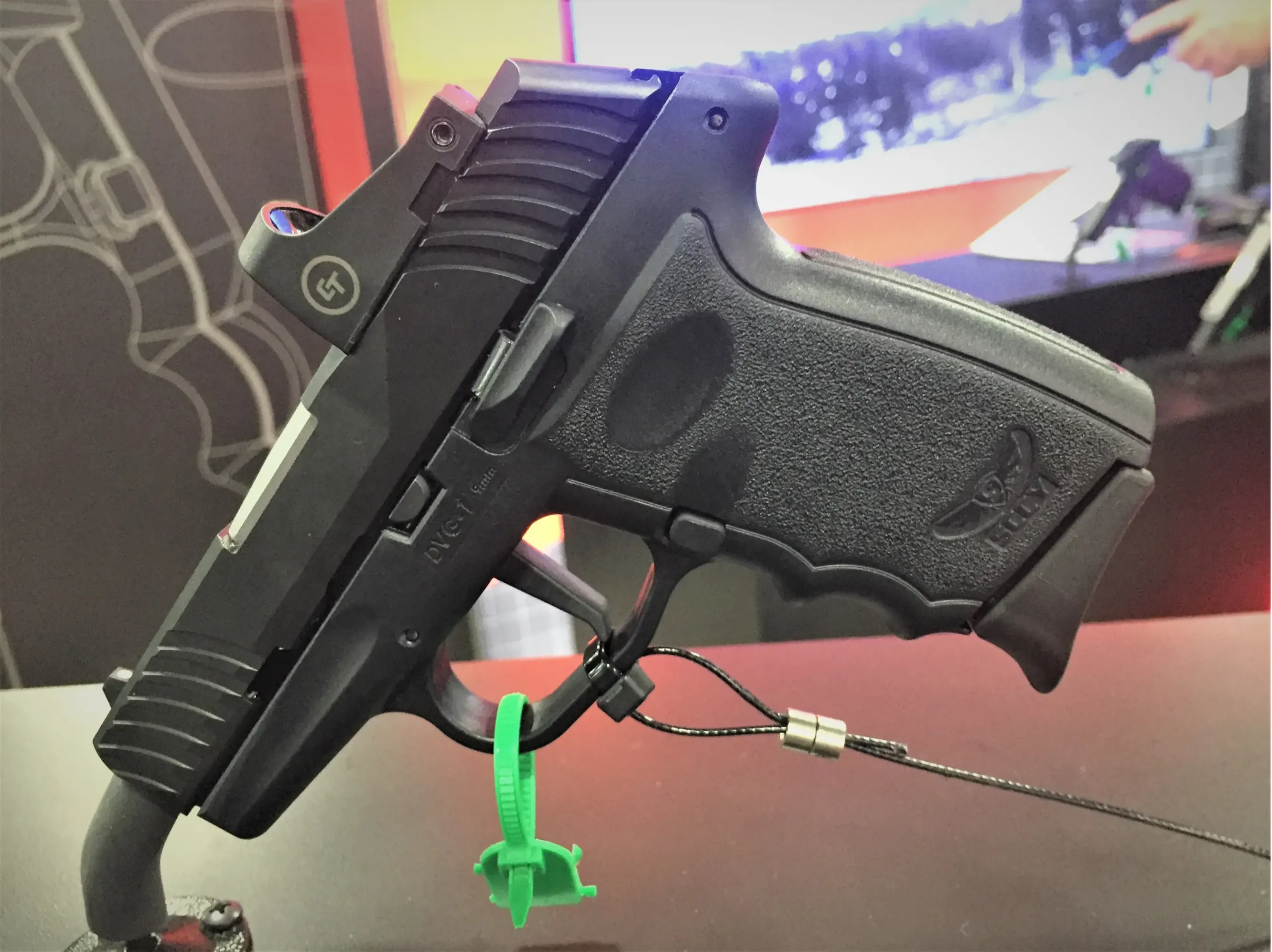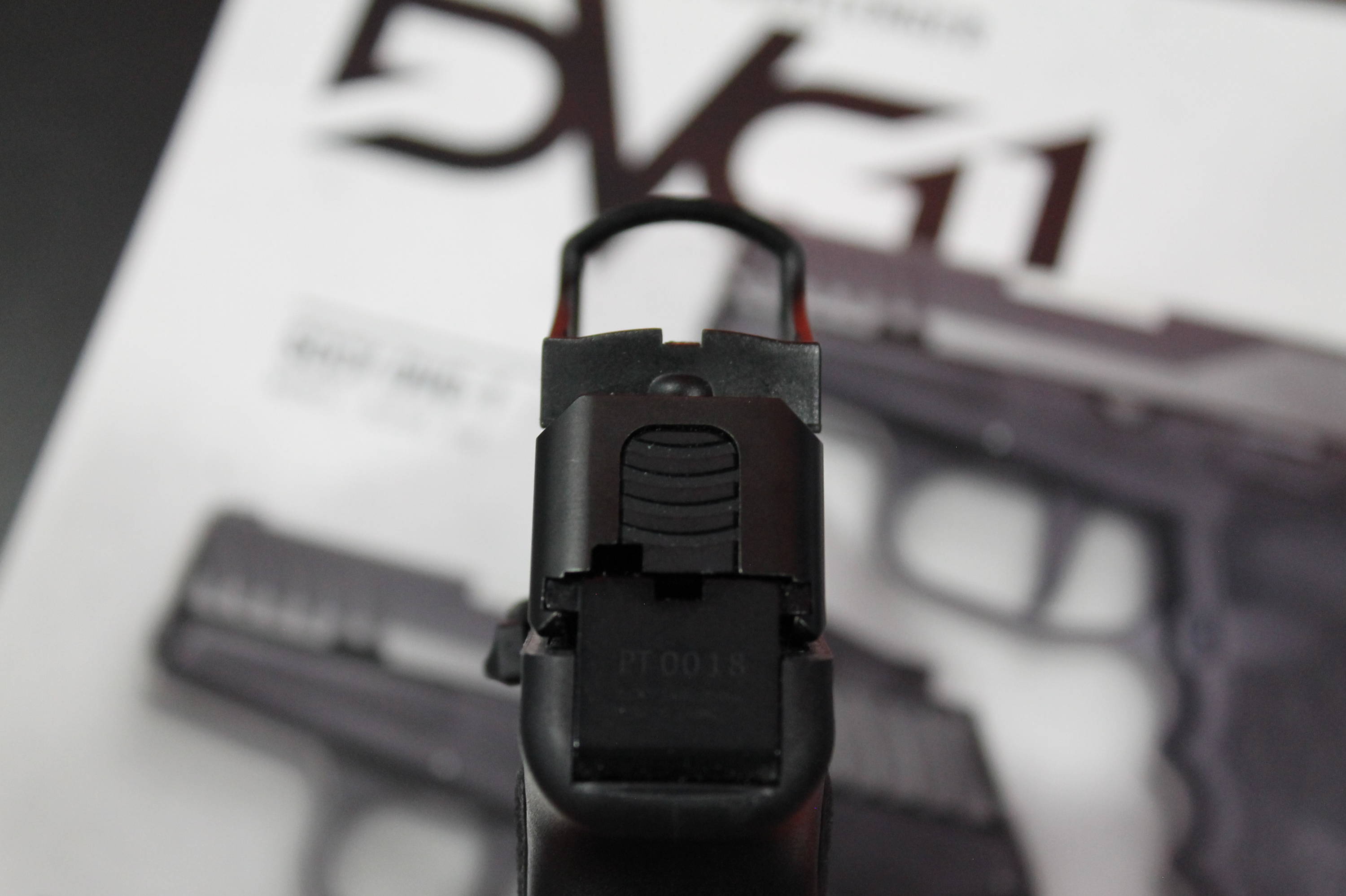 This polymer-lower gun has a relatively flat profile and is just an inch wide. It weighs only 15.5 ounces empty. The 10-round magazine that has pinky support. The barrel is 3.1 inches. It's six inches long overall and five inches tall.
In this writer's opinion, the one real downside to the DVG-1 is the field strip process, the only area in which the gun lags behind others in its class. Disassembly requires use of a flat screwdriver, cartridge case, or similar tool to dislodge a pin and remove the slide from the frame. It's a little more troublesome than most striker guns, but no more so than most hammer-fired models.
Being a little more picky, the DVG-1 maintains the company's tradition of grips with prominent finger grooves. Seeing as how the company that held onto finger grooves for what seemed like forever, Glock, finally stopped making guns with this mostly unpopular feature, it's a little surprising to see a brand new one with finger grooves—though making more than one major change at a time is not a bad approach to introducing new products to old customers. We can hope a finger groove-free model is on the drawing board.
The DVG-1 is currently offered only in black nitride finish, but SCCY will start producing it in more colors in Summer 2020. The stainless-finish barrel shown in some of these photos is an apparent factory prototype for now. This writer believes there is wisdom in carrying a less reflective, dark-colored frame and slide; after all a concealment gun is, in general, more likely to be used in dim light than not.
As if this story weren't already full of enough good news, anyone on a budget can celebrate even more. SCCY stayed true to its mission of affordability with this gun. Its price is a cool $289 for the iron-sight DVG-1, or $389 for the DVG-1 RD that includes the red dot. Since this is a new gun, production will likely trail the pace of orders for some time, but those willing to wait should not be disappointed with this nice little gun.
---
Eve Flanigan is a defensive shooting and concealed carry instructor living in the American Southwest. Today she works full time as an instructor and writer in the gun industry. Flanigan loves helping new and old shooters alike to develop the skills needed to keep themselves and their loved ones safe.