This is one of the most sobering drills one can do to shake yourself out of the apathy of what I refer to as "the YouTube effect." That's when a student convinces themselves that they're better than they actually are. I believe it has something to do with the fact that social media has the power to "put us there." In that "being there" effect we subconsciously begin to believe that our skills are sharper than they actually are.
This is my variation on the handgun combatives box drill. I lay this drill squarely at the feet of my mentor, Dave Spaulding, and Dave lays it squarely at the feet of his mentor, Ken Hackathorn. Guys, this truly is generational training at its best.
Why is this drill so important? Because it forces you to do all of the things that are required to survive an armed confrontation with an enemy who is moving on you. Simply put this drill requires you to move, stop, stabilize, shoot, then move again.
In this video my nephew, friend, and the first ever Tier 1 Citizen Student runs the Handgun Combatives 15 to the 3rd skill drill. This is one of those drills that humbles you and gives you a brutal wake up of just how difficult handgun skills are to maintain. Check it out.
Who is Tier 1 Citizen: https://tier1citizen.com/about
Interested in T1C slings: https://tier1citizen.com/shop/ols/cat...
---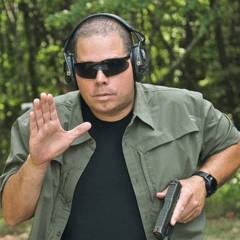 Is a former Police Officer, an FBI trained Hostage Negotiator, a First Responder, and Spanish Interpreter. He is currently a Firearms Instructor, an Armorer, and a regular contributor to our industry of both written and digital media.