In almost 15 years of carrying concealed, I've had more than 5,000 days to check out many guns for EDC. I've carried seven different models, from full size to subcompact, six brands, and five calibers. As a professional and personal standard, I've passed my state's police qualification with about half those guns, from concealment—a practice I didn't always have. In addition to those guns, I've had the opportunity to test many other worthy candidates as an instructor and gun writer. After all those hours of carry and use, I've come to the conclusion that, for me, the best choice for EDC is the Sig Sauer P365. And I know I'm not alone! At the 2019 SHOT Show, more than one-gun holster vendor admitted the P365 was keeping their business afloat.
So, what's all the hype about this gun? Should you make the switch from whatever you're carrying to the little Sig? After all, no gun is entirely perfect. Here, from my personal but objective-as-possible perspective, are what I see as the pros and cons of having a Sig Sauer P365 as a concealed carry gun.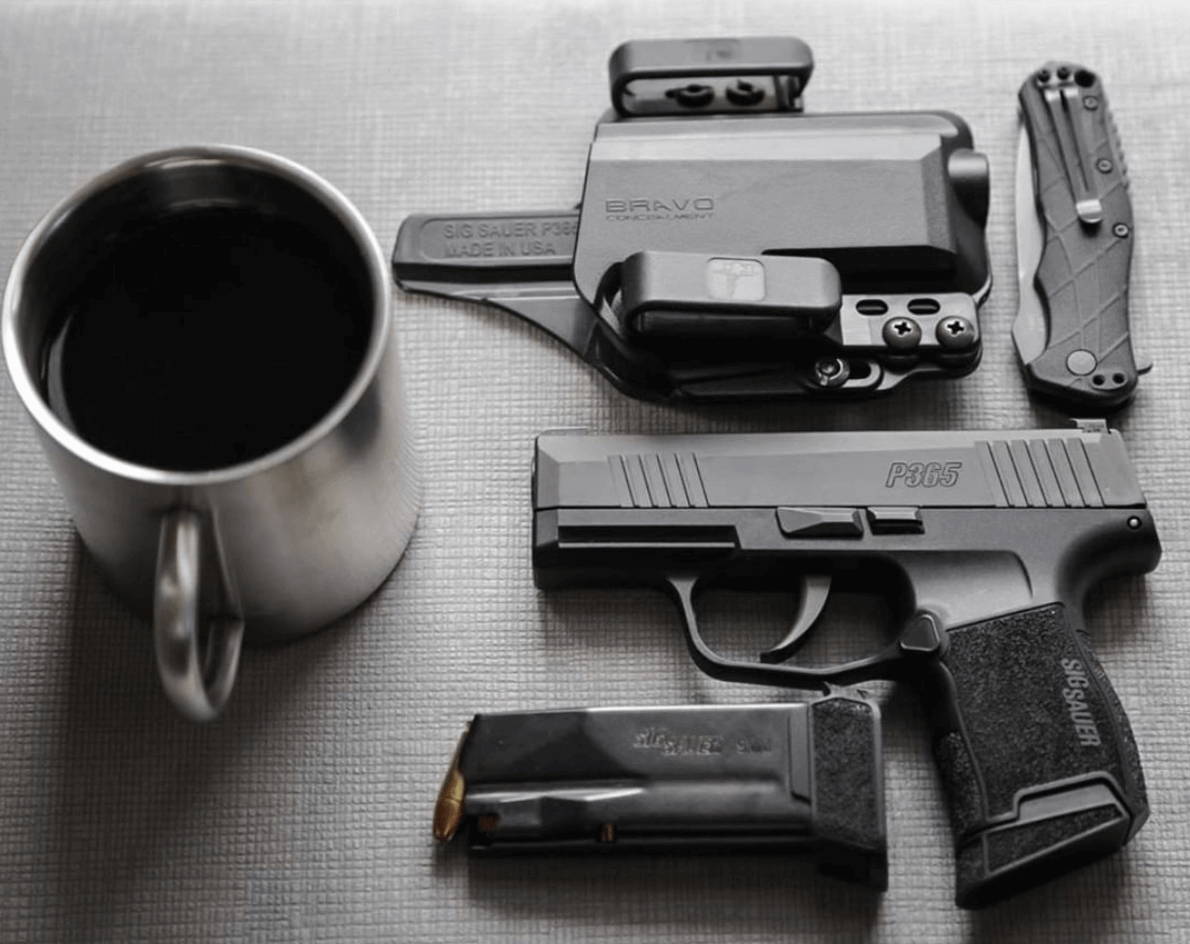 -PROS
Reliability
This gun runs every type of steel-and brass-cased factory ammunition I've tried in it—at least a dozen. I've run a few thousand rounds through it, and it's not incurred one malfunction related to the cycling of ammunition.
Capacity for its size
Sig outdid themselves developing the metal-body magazines that feed this handgun. Instead of the stack-and-a-half configuration like the Glock 43 employs, the P365 manages to pack 10 instead of six rounds in the mag without a significant size change. Two mags, one with a compact flat and one with a gently angled bottom for pinky support (both bottoms are polymer) are included with purchase. The pinky support mag is designed so well, it's the only one in my memory that doesn't hurt if you smack it into the well with force.
If 10+1 rounds in a Ruger LC9/Glock 43-sized package isn't enough, Sig has rolled out 12- and 15-round magazines for the P365 too. These two longer mags are compatible with the slightly larger, still compact P365 XL, introduced in the wake of the P35's raging success.
Tritium comes standard
Tritium "night sights" are one feature I consider a must on an everyday carry gun. Sig Sauer's interpretation of a three-dot tritium system is done well. Rounded corners and a low profile make the sights concealment-friendly. In daylight, the front sight appears larger and is intuitive to align and aim. At night, the dots of the rear and front sights glow with equal size and intensity. The tritium is housed inside the steel sights. Front and rear, they're dovetailed in for total adjustability. While the P365 may seem to cost more than many subcompacts, this feature represents a value of at least $100—bringing the P365 back into the ballpark of the most popular mid-priced carry guns.
A perfect trigger—for a carry gun
Subcompacts, even striker-fired ones which the P365 is, are often outfitted with triggers that require a long or heavy pull. Magazine disconnect features are also common. These "safety" features have a place in a world where some people insist on carrying a gun but refuse to pursue training or to follow safety rules. These safe features, which cater to the lowest common denominator of the concealed carry community, are a source of frustration for accomplished shooters and render a gun less easy to shoot for precision and/or distance at a time when those shots really count. The P365 trigger isn't a match trigger—it does have some initial travel—but the entire trip is satin-smooth. The break happens around 5.3 pounds. The reset point is less than half the distance of travel for the first shot and is crisp and palpable without feeling clunky. When shooting timed qualifications, the trigger presents no interference with making time.
Packable, but shootable
If you've been carrying one of the many subcompacts made with a shape or trigger pull that makes you look like a worse shooter than you are, especially when distances begin to stretch beyond 10 yards, the P365 can feel like driving a luxury performance car. At one inch wide, it's 0.3 inches thinner than a Glock 26 with the same mag capacity. Yet it's thick enough to get a positive grip on.
Mags drop free
In addition to reliability, I insist on magazines that drop without assistance, whether full, empty, or partially loaded. Running those speed reloads is a lot speedier if the support hand doesn't have to help the "old" mag! At least with the two 10-rounders that come with the gun, these mags fill the bill in the drop-free department.
As with any pistol, getting used to the mag release takes a little effort. It's placed in an artfully sculpted position that makes it functional, yet snag-resistant. I have found that pressing it using the precise location of one-o'clock on my thumb works every time. The grip is shaped such that the meat of my medium-size hand doesn't block the descent of the magazine, including even the smallest, flat-bottomed mag. In this department, the P365 is a winner over even some larger competitors.
Manual safety optional
I rely on a good holster and finger discipline for safety, and shun time-consuming manual safeties. My P365 doesn't have one. However, there are folks, especially those new to concealed carry, who derive great comfort from having a manual safety. I cannot disrespect that opinion. With the P365, the choice is yours.
There's so much right the Sig Sauer P365. But no gun is perfect. In this shooter's opinion, here are some inconveniences I've encountered, however small—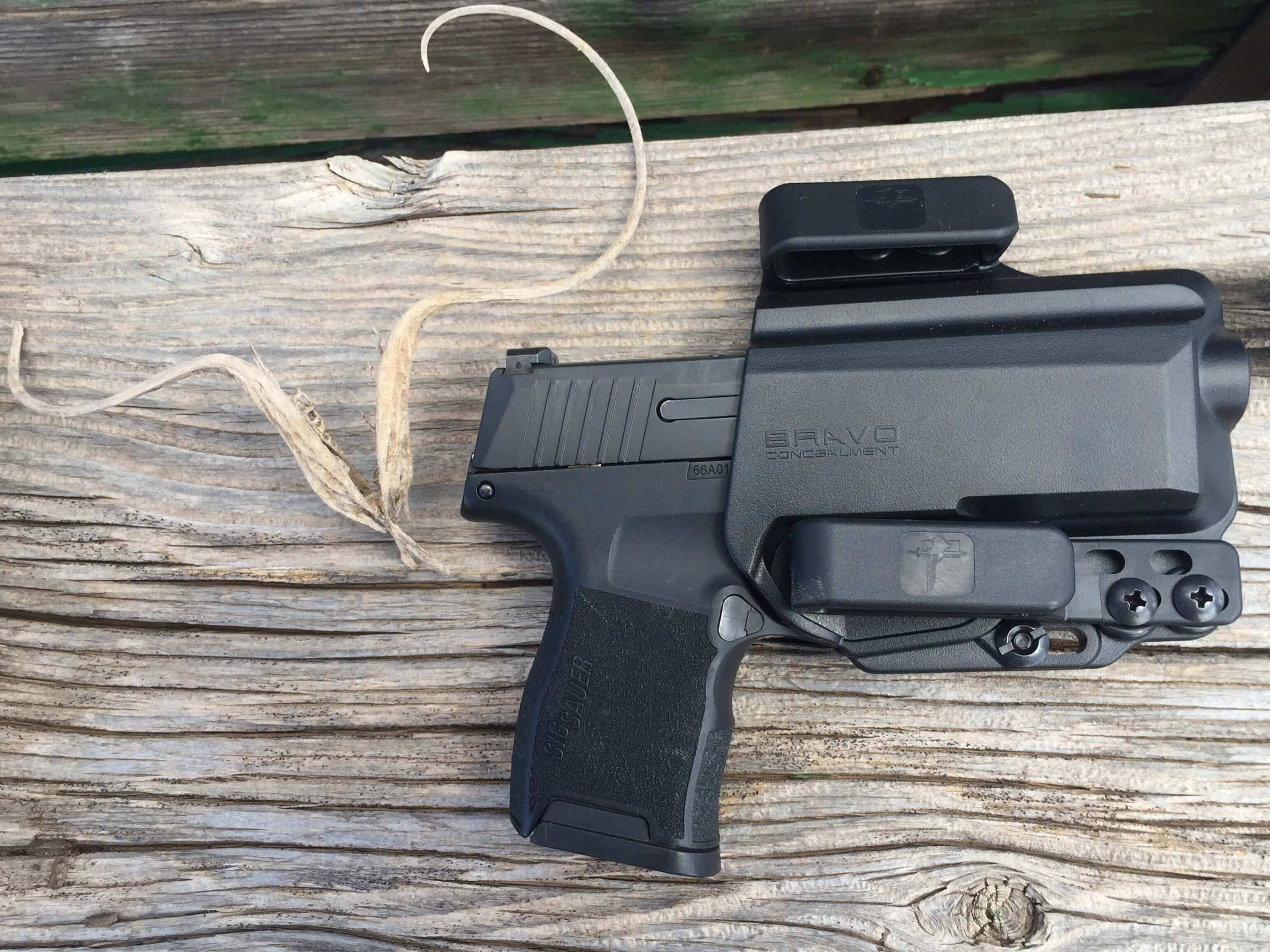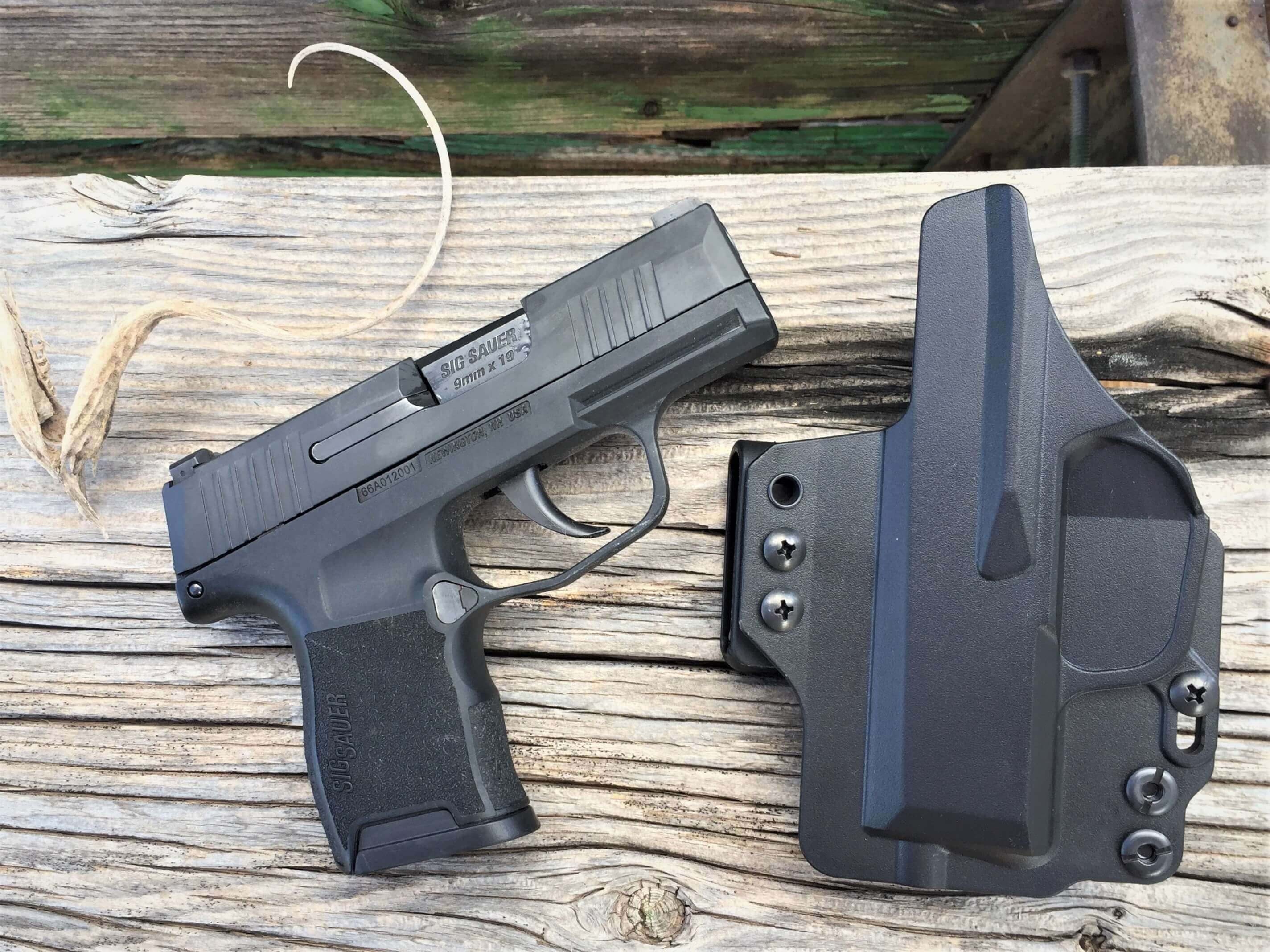 -

CONS
What lock-back?
The ledges that interface between the slide and slide lock are very narrow, perhaps because there is so much space in this gun taken up by ammunition and magazine, compared to others of its size. When firing with a firm two-thumbs-forward grip, the slide doesn't lock back when the mag runs dry. This is definitely a user-induced issue, as I can fire the gun with one hand or a two-handed grip with the left hand as primary and it does consistently go to lock back. Please note, not all operators have this happen with their P365, using the same grip as I do. There is something to be said for the conformation of hands, which is unique to every shooter.
Any subcompact pistol chambered in 9mm Luger or greater is inevitably "snappy" in the recoil department. If I move the right thumb off the pistol for firing, lockback happens. However, I choose the greater control offered by a "correct" grip and simply deal with running dry as a malfunction clearance if I happen to lose count of rounds fired. The gun does not have a palpable loaded chamber indicator, only a small cut-out at the top of the chamber that must be visually checked. It's faster and wiser, from a self-defense shooting perspective, to just deal with the problem like a malfunction. This trait has not presented a problem for me once I figured it out, even when shooting for time.
Steel parts are great, but…
Many good-natured jabs and outright complaints have been lodged at guns that offer polymer sights, magazines, and mag releases (hey GLOCK are your ears burning?) But carrying the P365 has shown me that metal parts, while more durable, can be high-maintenance for summertime carry. I carry AIWB, and have done so using a Bravo Concealment Torsion gun holster as well as a leather one. On those days when sweating has been profuse, the gun has taken on sweat, even though both holsters provide a solid barrier between skin and metal. It is a semi-weekly chore to scrape rust off the mag release, front sight, and even around the body of the magazine. It's not a bad chore if one stays attentive. However, if your gun maintenance habits fall on the negligent side of the spectrum and you want to carry where sweat exposure can occur, the P365 may not be for you.
These two drawbacks are, to my mind, of little consequence in comparison to the ability to carry 11 rounds in my waistband and another 10 in my pocket with no concern for printing, and having the significant advantages of night sights and a good trigger that didn't require extra shopping or installation hassles.
The human factor
You'd surely put a new driver behind the wheel of a Toyota Corolla before a Shelby Mustang. For a competent shooter, this gun is hard to beat. I have seen a couple people who haven't spent enough time behind their P365 (or any pistol) become disappointed. Their issues boil down to lack of mastery of two fundamentals of shooting: grip and trigger control. The P365 is a lot of gun in a small package. Beginners would do well to master their fundamentals with a mid- or full-size gun before expecting to perform well with it. As always, beware of the mindset that buying new gear will solve performance problems when there's a comparatively minimal investment in trigger time.
Current market prices for the Sig P365 are clustered solidly around the $500 mark, plus any shipping, tax, and transfer fees that may apply.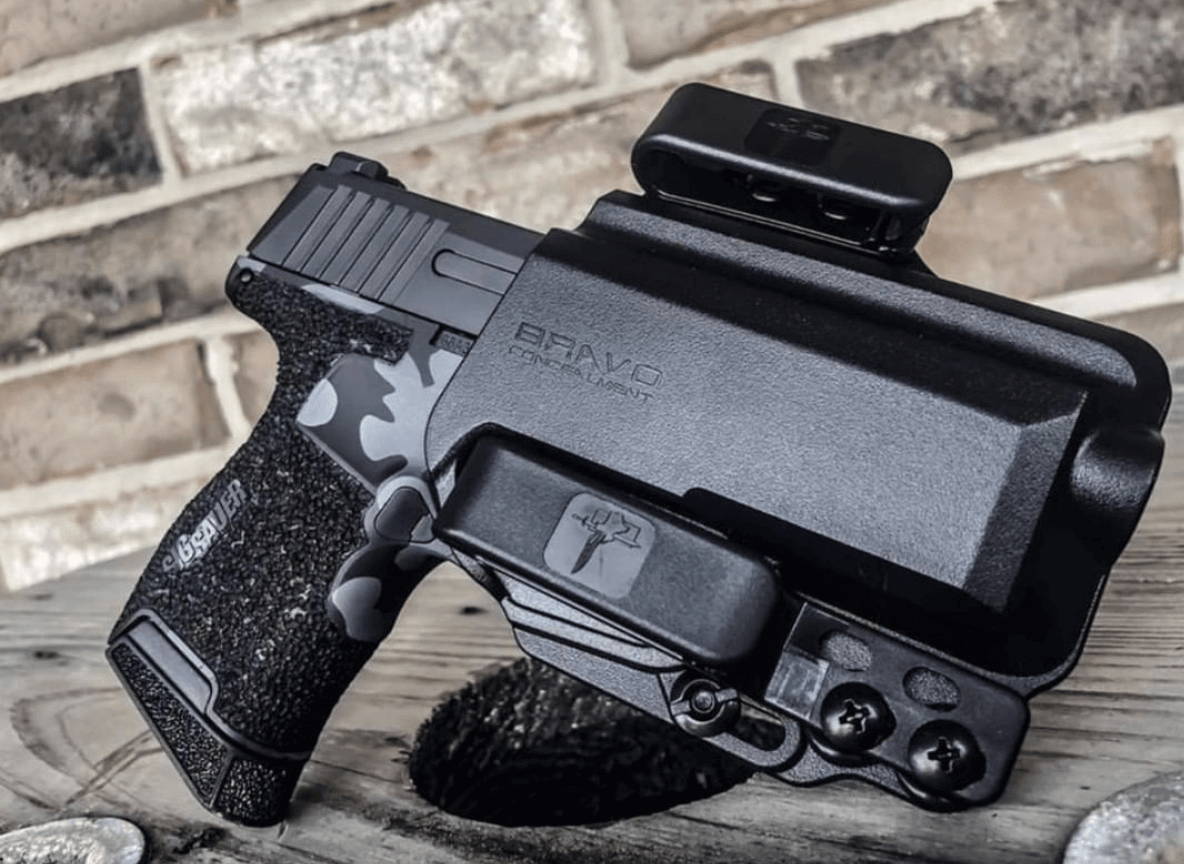 Specs
CALIBER: 9mm Luger, +P rated
ACTION TYPE: gas blowback, striker fired
GRIP TYPE: Polymer
FRAME FINISH: Nitron
FRAME MATERIAL: Stainless Steel
SLIDE FINISH: Nitron
SLIDE MATERIAL: Stainless Steel
ACCESSORY RAIL: SIG rail
TRIGGER TYPE: Standard. 5 Lb 4 oz pull as measured by Lyman trigger gauge.
BARREL LENGTH: 3.1 in
OVERALL LENGTH: 5.8 in
OVERALL WIDTH: 1.0 in
HEIGHT: 4.3 in
WEIGHT: 17.8 oz
MAGS: Two 10-round mags. One flush, one with pinky extension.
SIGHTS: Xray3 Day/night sights
Eve Flanigan is a defensive shooting and concealed carry instructor living in the American Southwest. Today she works full time as an instructor and writer in the gun industry. Flanigan loves helping new and old shooters alike to develop the skills needed to keep themselves and their loved ones safe.