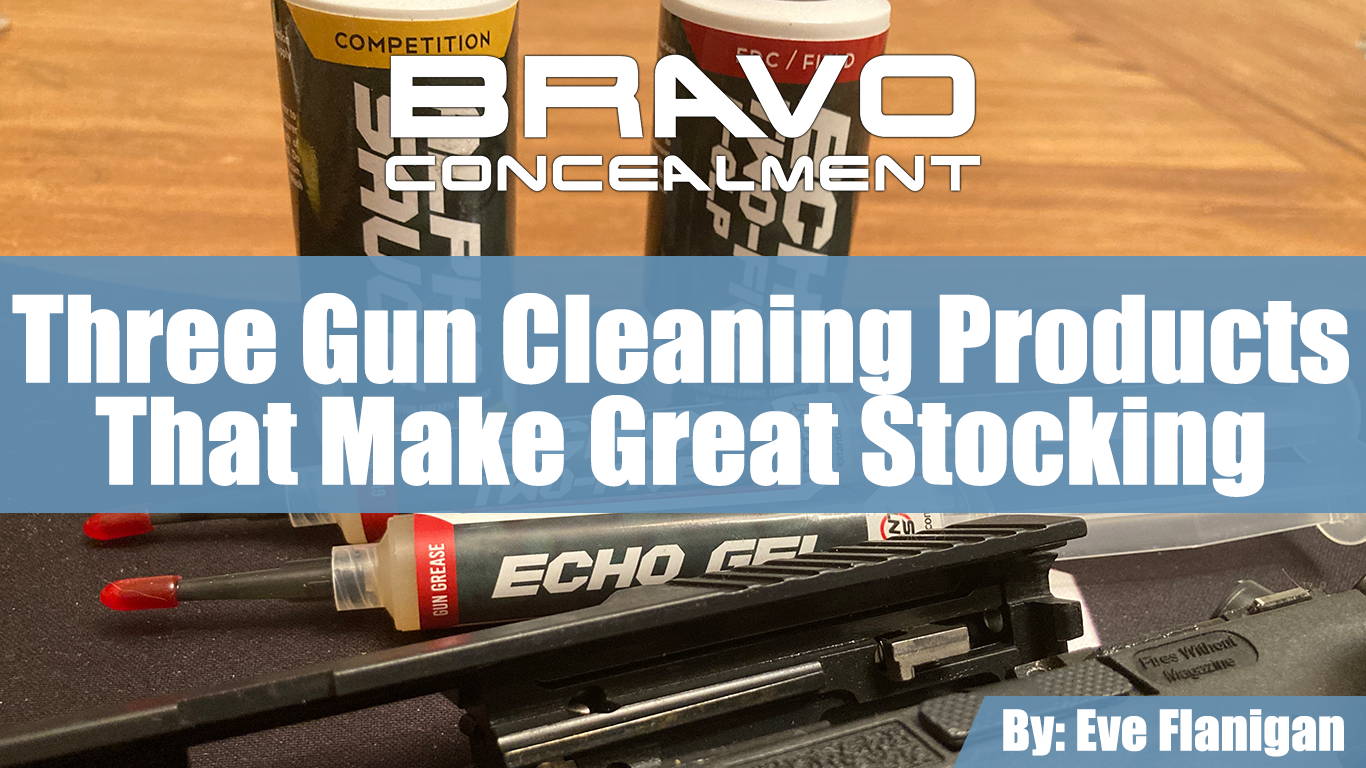 The season of giving is here. One thing's for sure, every gun owner can use gun cleaning supplies. Here are three new sets of products on the market to gift to your favorite shooter or yourself.  
Talon Snap Quick Click Tool System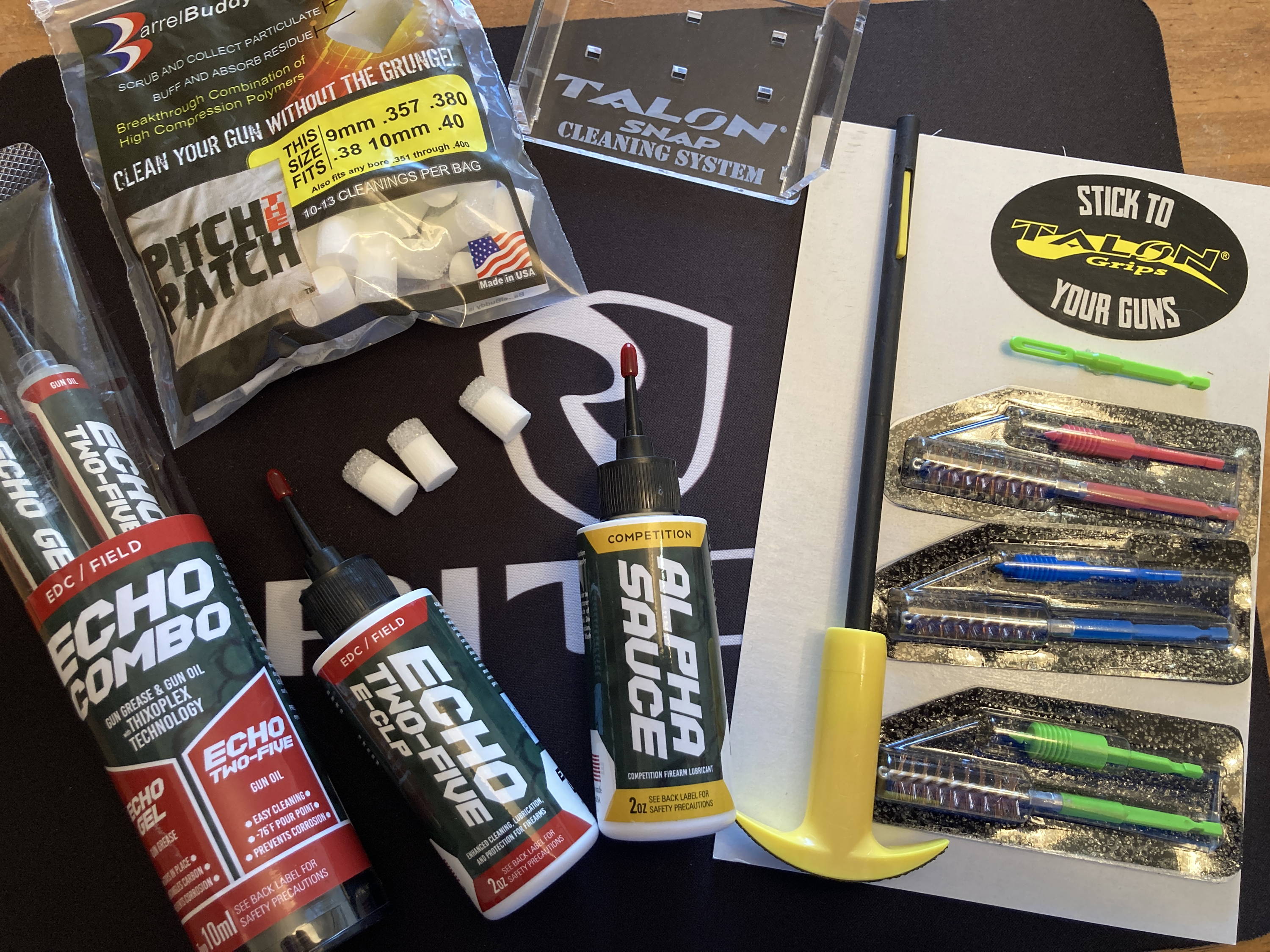 The Talon Snap system begins with a glass-reinforced, nylon cleaning rod to fit handgun barrels, which can never scratch a barrel. Choose a set of three jags/brushes in caliber-specific sizes from .380 to .45, color-coded for easy identification. 
Each tool fits into the rod with a click, and is released by depressing a small bar inset into the rod. It's a lightweight, compact cleaning set and its bright colors could be fun for young shooters. I especially like the spear jag, which makes it easy to clean the rails inside the slide and other tight places. A single-caliber set is $24.99.
Barrel Buddy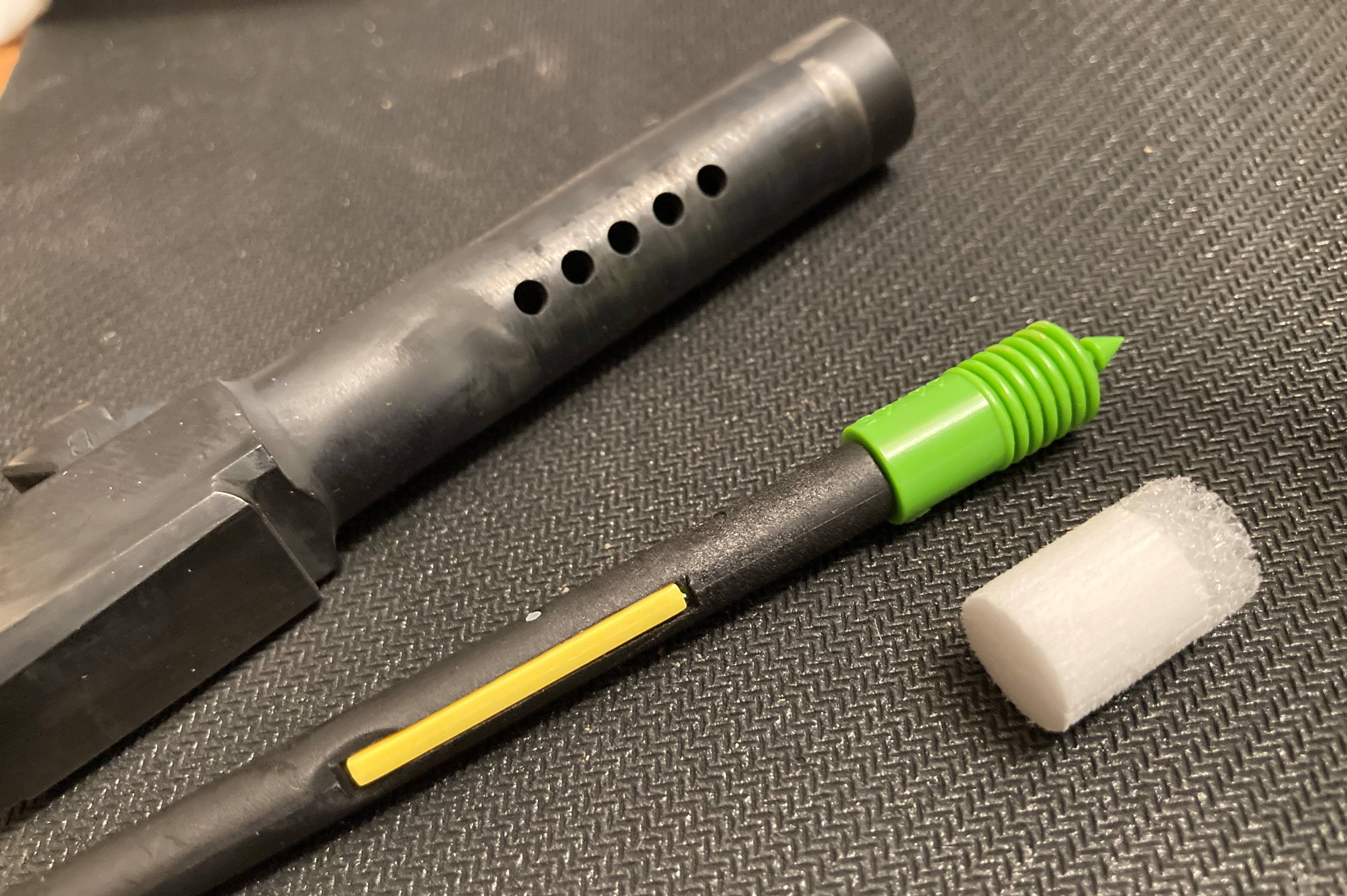 Bore cleaning goes modern with these little cylindrical barrel cleaners. With the top being cellulose texture to scrub and deliver any solvents desired, and the bottom being sponge-like, the Barrel Buddy scrubs and polishes with every pass. It's easy to poke into one with the spear jag of the Talon Snap system and get a barrel clean in seconds. 
Unlike bore brushes and pull-through ropes, Barrel Buddy inserts are meant to be disposable, leaving behind less risk of lead and carcinogen exposure. These too are caliber-specific, color-coded, and are available in most popular chamberings of handguns and long guns. Order direct or look for them in stores. One bag for $11.98 does 10-13 cleanings. 
Extant Labs Cleaning Chemicals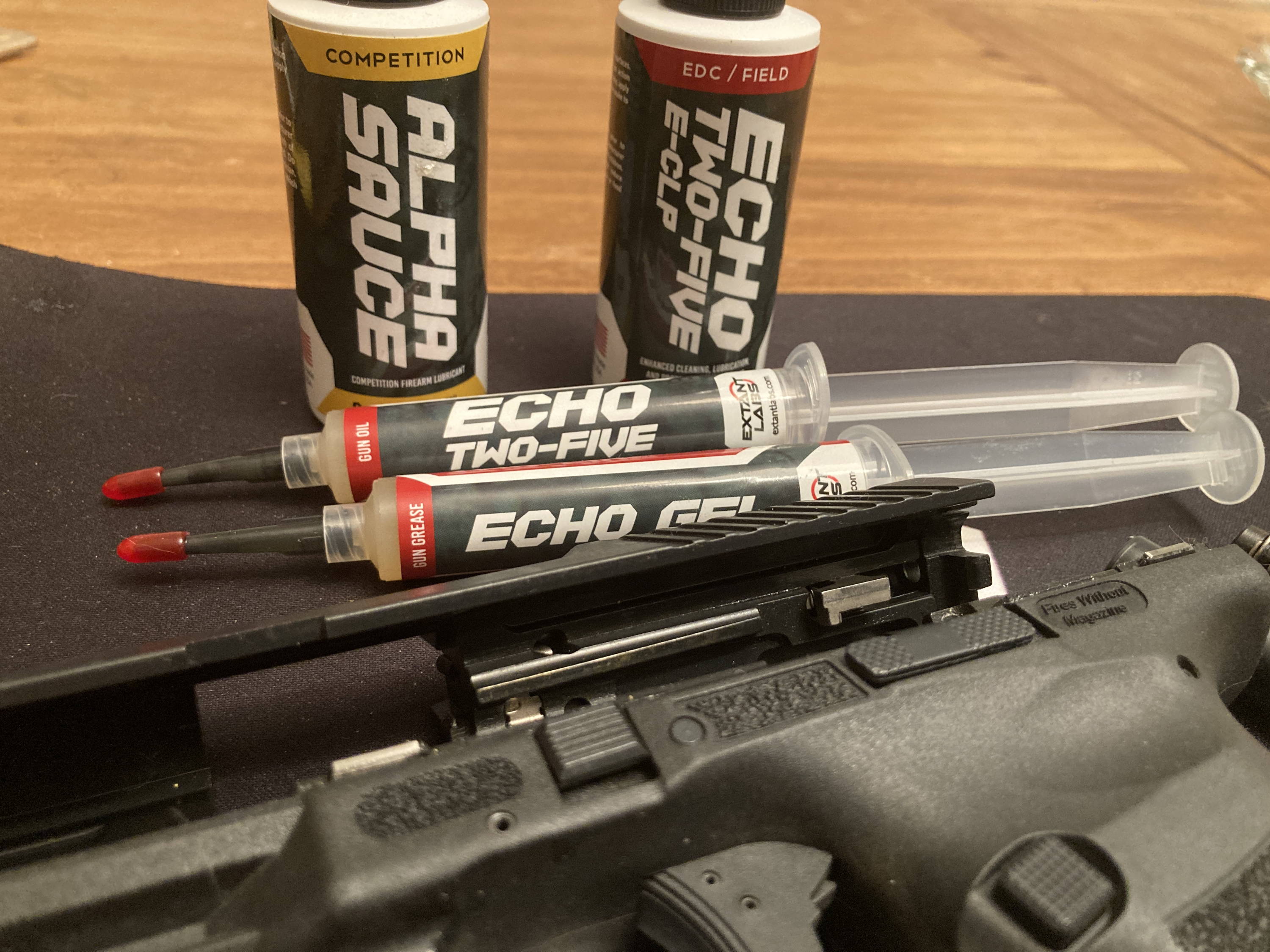 This fall, I tried four new solvent, lubricant, and CLP (cleaner-lubricant-protectant) products from Extant Labs. I was surprised at how efficiently carbon lifted away, and I've been pleased with how my guns have stayed well-lubricated in cold, dry, and dusty conditions since using their CLP and oils. 
Like upgraded motor oil, Extant Labs' gun care products are synthetic. Unlike synthetic motor oil, they're not very costly. And unlike traditional gun cleaning liquids, they don't stink at all! You can't go wrong with some Extant Labs in the stocking. Products start at $9.99. 
We hope this little list has given you some ideas for your gun-related gifting this year. Have a blessed Christmas/Hannukah. 
---
Eve Flanigan is a defensive shooting and concealed carry instructor living in the American Southwest. Today she works full time as an instructor and writer in the gun industry. Flanigan loves helping new and old shooters alike to develop the skills needed to keep themselves and their loved ones safe.