Description
Polymer Injection Molded Paddle Attachments:
These attachments convert your OWB gun holster and magazine pouches into a quick "on and off" paddle holster. Imagine not having to thread your belt through the holster belt loops anymore. Just slip your gun holster over your belt, it's that simple. These Paddle Attachments hold on to dear life and will not let go until you decide otherwise.

Comfortable to wear all day long, these attachments make your everyday concealed carry lifestyle easy.

Made out of a robust polymer blend, these attachments are tough and durable for long lasting and are lightweight for extreme comfort.

Easily attaches to your gun holster or magazine pouches by swapping out the standard belt loops and installing the Paddle Attachments with a regular phillips screw driver.
Paddle Attachments are durable and will withstand daily use
Extremely Comfortable and easily accessible
Covered by our Unlimited Lifetime Warranty
Sold in pairs
Hardware Included
Accommodates belt sizes: 1.25" and 1.50"
Accommodates to all 3.0 and second generation gun holsters including Light Bearing Holsters
Accommodates to all Bravo Concealment magazine pouches.
SPECS
Paddle Attachment Dimensions in Inches: (Length: 4.375 = 4 3/8) (Width: 1.625 = 1 5/8) (Height: 0.875 = 7/8)
Hole Spacing: 0.625"
Item Lead Time is 3-5 Business Days.
The Paddle Attachments can also be mounted to create a more forward can't for better concealment or a zero cant or "straight drop" for an easier draw. Please take the information in the video and apply it to your desired cant or ride height.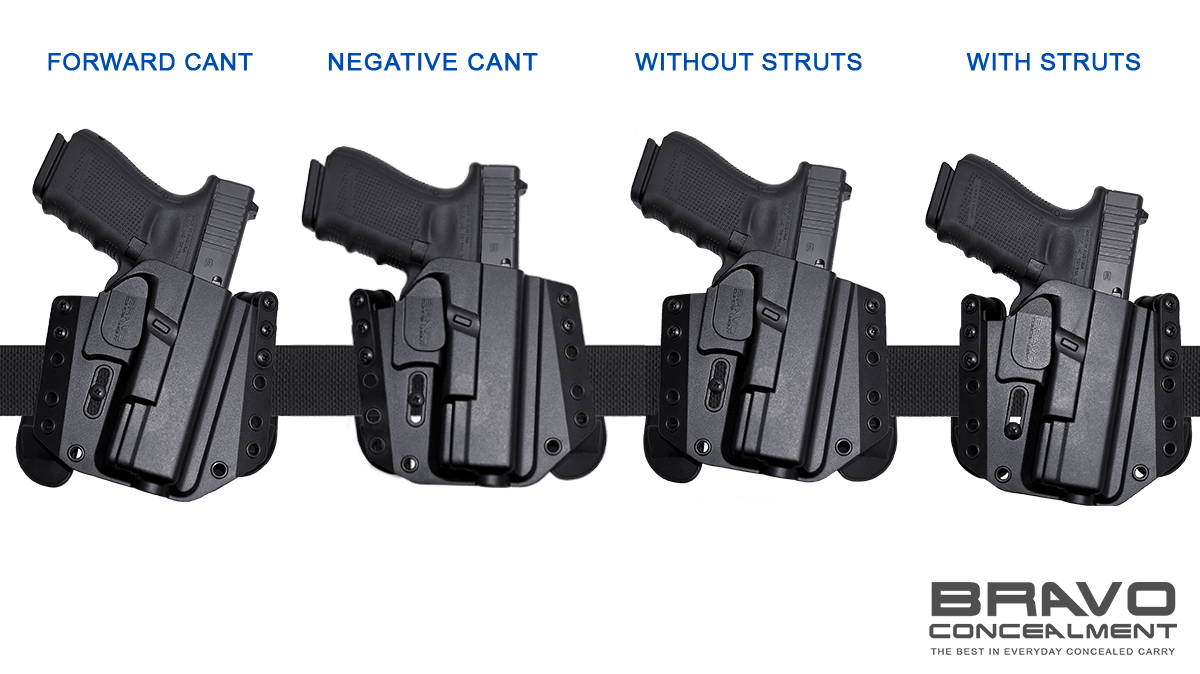 Featured Product
BCA OWB Kydex Gun Holster
Regular price
$49.99
$44.99
(1 Pair) Paddle Attachments
Regular price
$19.89
$12.99
Sold out
BCA 3.0 Gun Holster
Regular price
$49.99
$44.99
Torsion 3.0 Gun Holster
Regular price
$49.99
$44.99