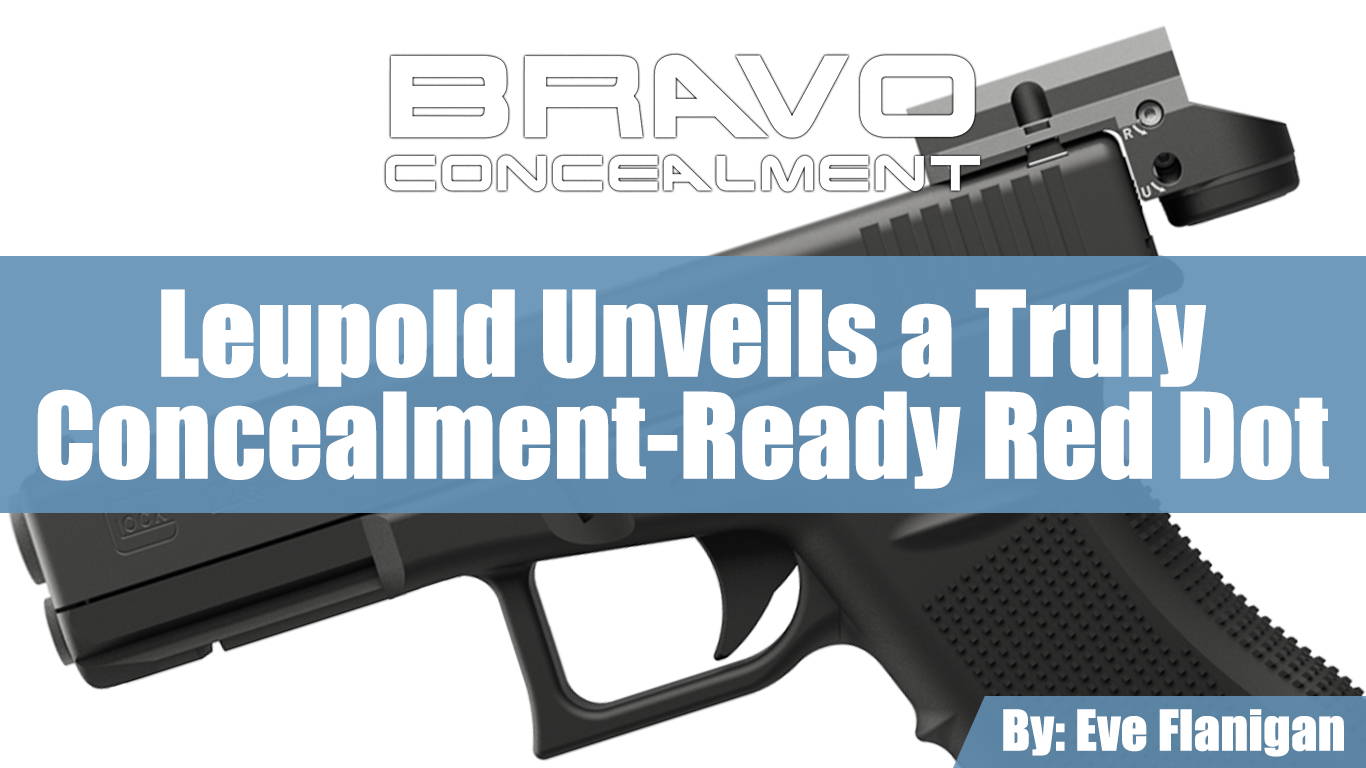 The concealed carry world has been waiting several years for a new generation of red dot sights. Until now, red dots have often proven too bulky to be practical for concealment That long wait is now over, with Leupold (pronounced LOO-pold by those in the know) rolling out a truly compact red dot sight. It's called the Delta Point Micro. 
Red dots offer many advantages, like being able to skip the "sight alignment" step that has otherwise always been considered a necessary part of accurate shooting. It is thus a bit faster to aim a red dot, at least for those who've used theirs enough to be able to put it into place quickly, and it offers great advantages for those whose aging or otherwise imperfect eyesight keeps them from achieving a sharp focus on a traditional front sight. All these advantages are retained in the Delta Point Micro.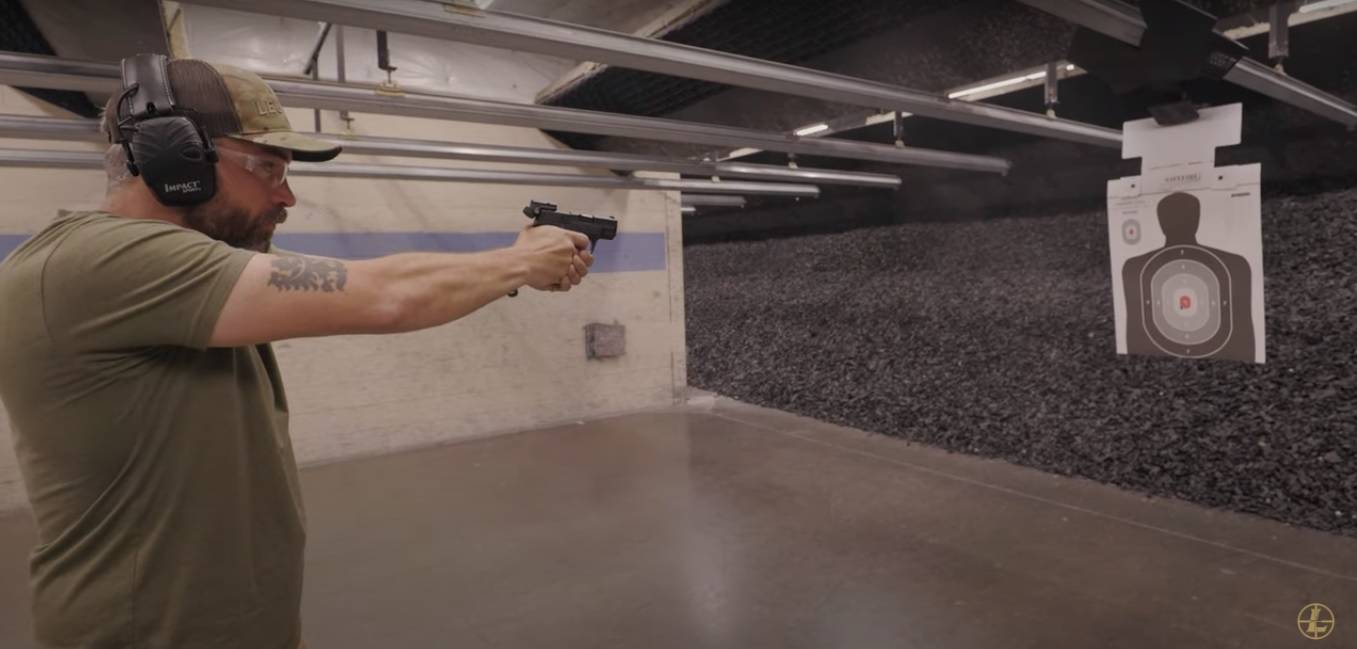 This sight is made with a very low profile, not much taller than the sights on a double stack Glock or Smith & Wesson M&P, the two models it's currently made to fit. This means less mental and physical adjustment in point of aim when transitioning from iron sights.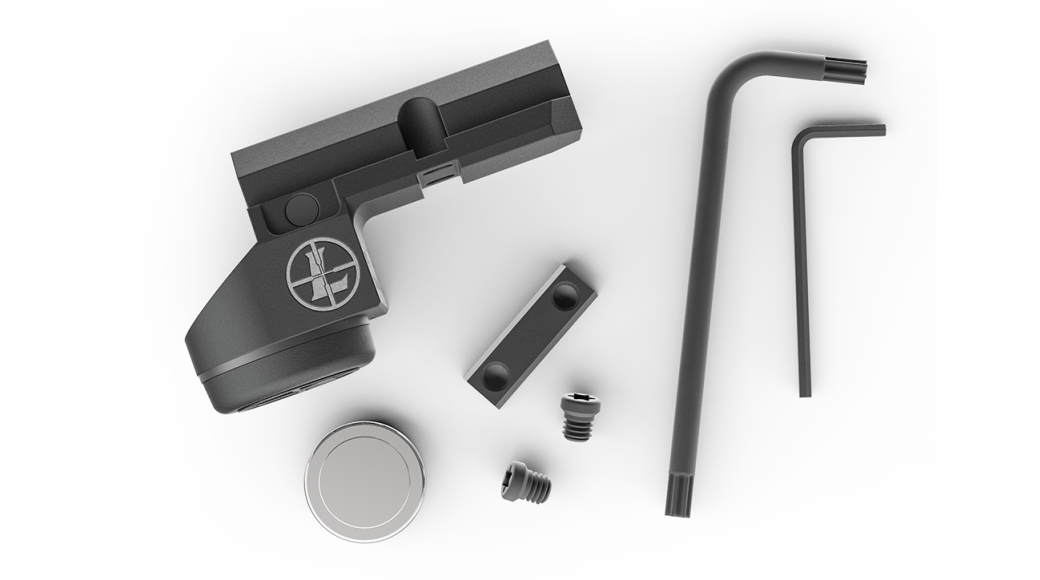 That low profile is made possible, in part, by locating the battery compartment behind the slide rather than on top. While this gives the optic a look that's, well, different than anything else out there, it does economize on space while providing ready access when it's time to change the CR1632 battery.
Speaking of the battery, it can have as little as 500 hours operating time on the brightest of the Micro's eight settings, or up to 100,000 hours (a little more than a year) on the lowest intensity. The Micro does have an on/off switch, but like any good carry optic, it has motion detection activation, so there's no fiddling to find a button in a threat situation. That does mean that daily activities can shorten battery life, though. 
Mounting systems for red dots have presented a sticking point in their wide acceptance. Leupold did something really different here that doesn't require additional slide milling. They simply use the existing milled slot that holds the rear sight. By removing the rear sight and inserting the mounting plate, the optic is mounted to that plate—relatively farther back than previous systems. It seems solid enough, but eliminates the possibility of using the rear sight as a backup.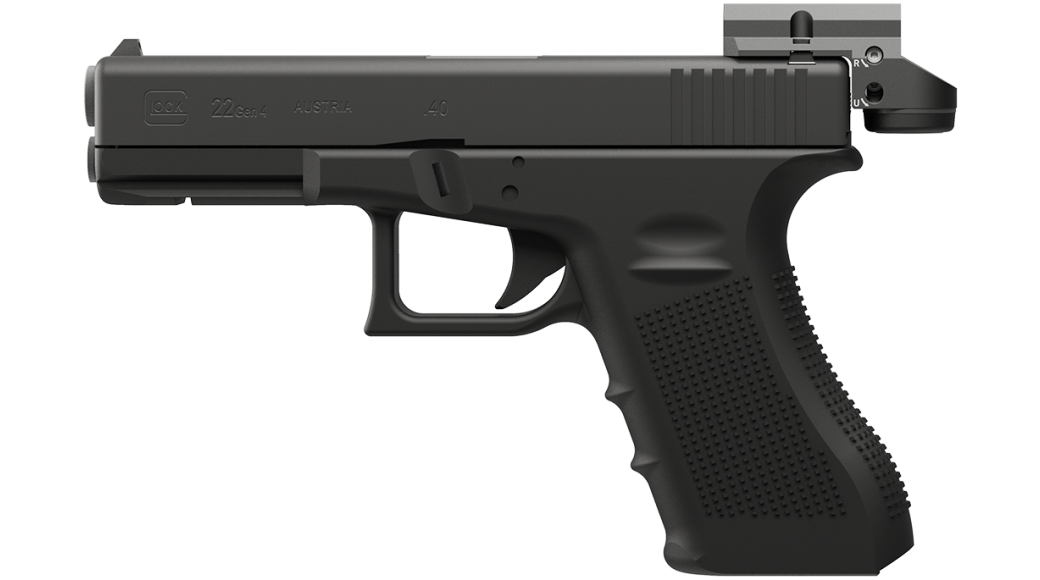 The dot seen by the user is 3 MOA in size. Windage and elevation are adjustable. It weighs 1.1 ounces, is 2.25 inches long, and 0.35 inches in diameter.
At $399.00, the Delta Point Micro isn't the most expensive carry optic out there. It's definitely the most innovative design as compared to its competitors. Though most of the gun industry is currently focused on small tweaks to existing designs in these unstable times, Leupold took a big step away from the ordinary with the Micro to meet the very real needs of the concealed carry market.
---
Eve Flanigan is a defensive shooting and concealed carry instructor living in the American Southwest. Today she works full time as an instructor and writer in the gun industry. Flanigan loves helping new and old shooters alike to develop the skills needed to keep themselves and their loved ones safe.