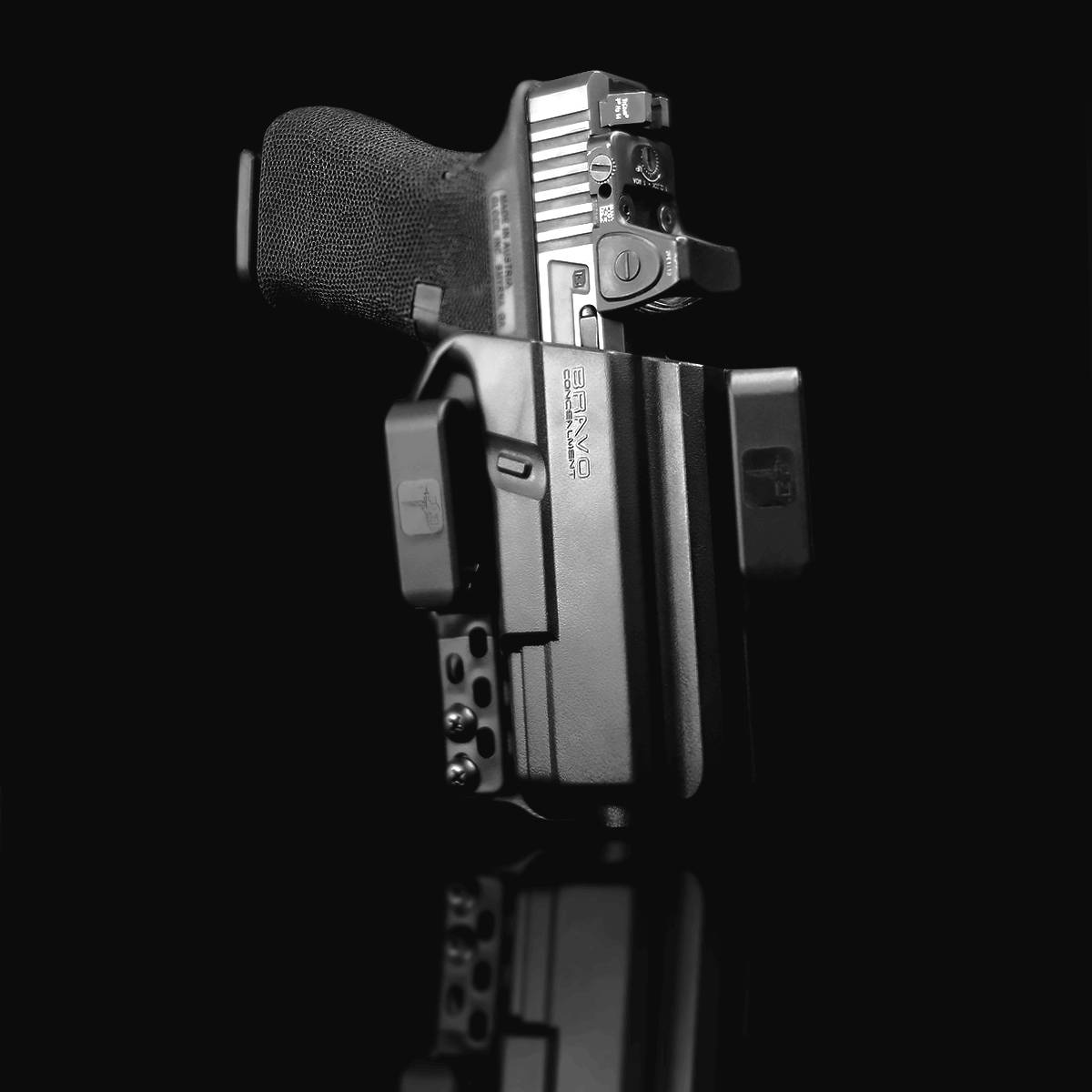 You just bought a new gun. Now your thinking about modifications; well Bravo Concealment likes to make things simple if you're already getting some custom work done or you are in the planning stages of your ultimate gun configuration.Your first question may be; will my gun still fit if I get the Red Dot Sight recess on my holster?
The answer is simple; Yes! Our holsters still have the same exceptional level of retention with or without your Red Dot Sight(RDS). As you can see in the picture above, the RDS recess does not effect the weapon retention in our holsters. 
Already have a Bravo holster? No worries, we can add the RDS recess to your existing holster. Simply contact us and we will be glad to get the process started to accommodate for your Red Dot Sight. 
If you have addition questions please contact us and our customer service representatives will be glad to help.