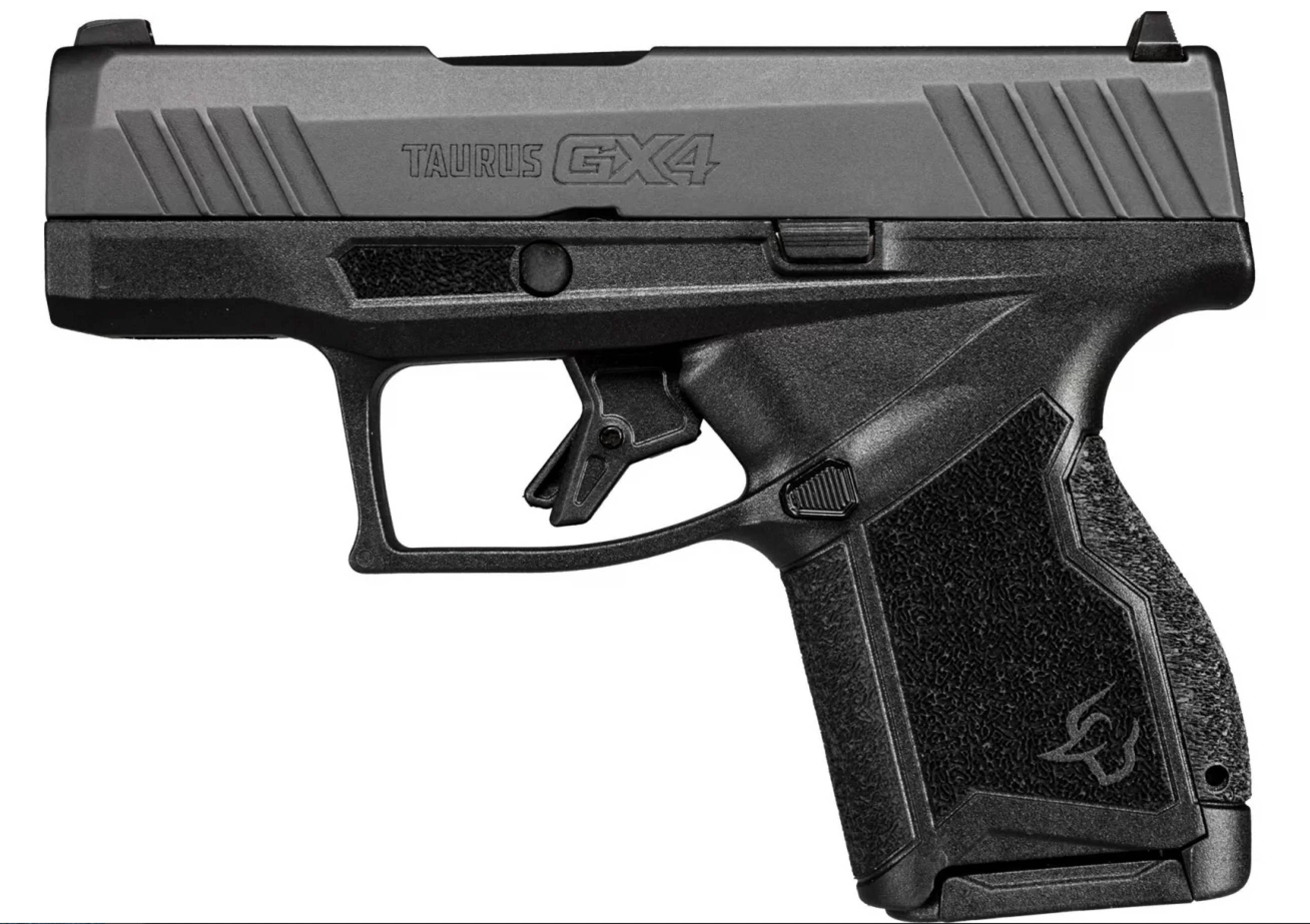 Argentina-based Taurus has released the latest in its growing series of micro-guns. The GX4 is chambered in 9mm and has many appealing, in-demand features for modern carry pistols. Like other Taurus guns, it's priced in the budget range.
At first glance, the GX4 looks like a sweet prospect. But there are a couple of features that may affect the decision to buy.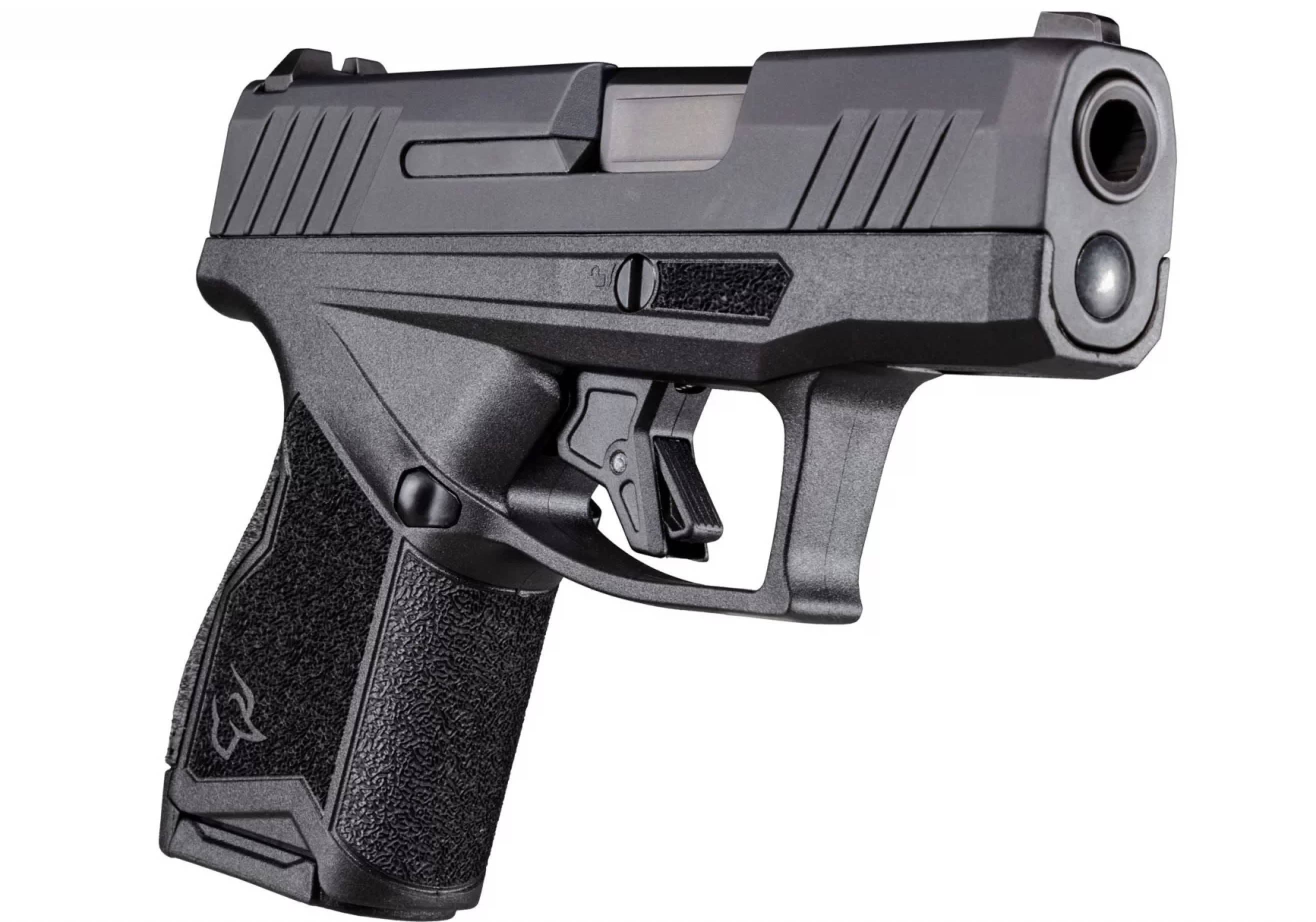 Working from front to back, the gun features a black, gas nitride-coated slide with fore and aft cocking serrations. The steel sights have a white dot up front; in the back is a glare-resistant textured black blade. The 3.06-inch barrel is finished in black stainless DLC coating for durability. 
The GX4's frame is matte-finish, stainless steel, setting it apart from comparables in this category. Nevertheless, it only weighs half an ounce more than the Springfield Armory Hellcat of equal size.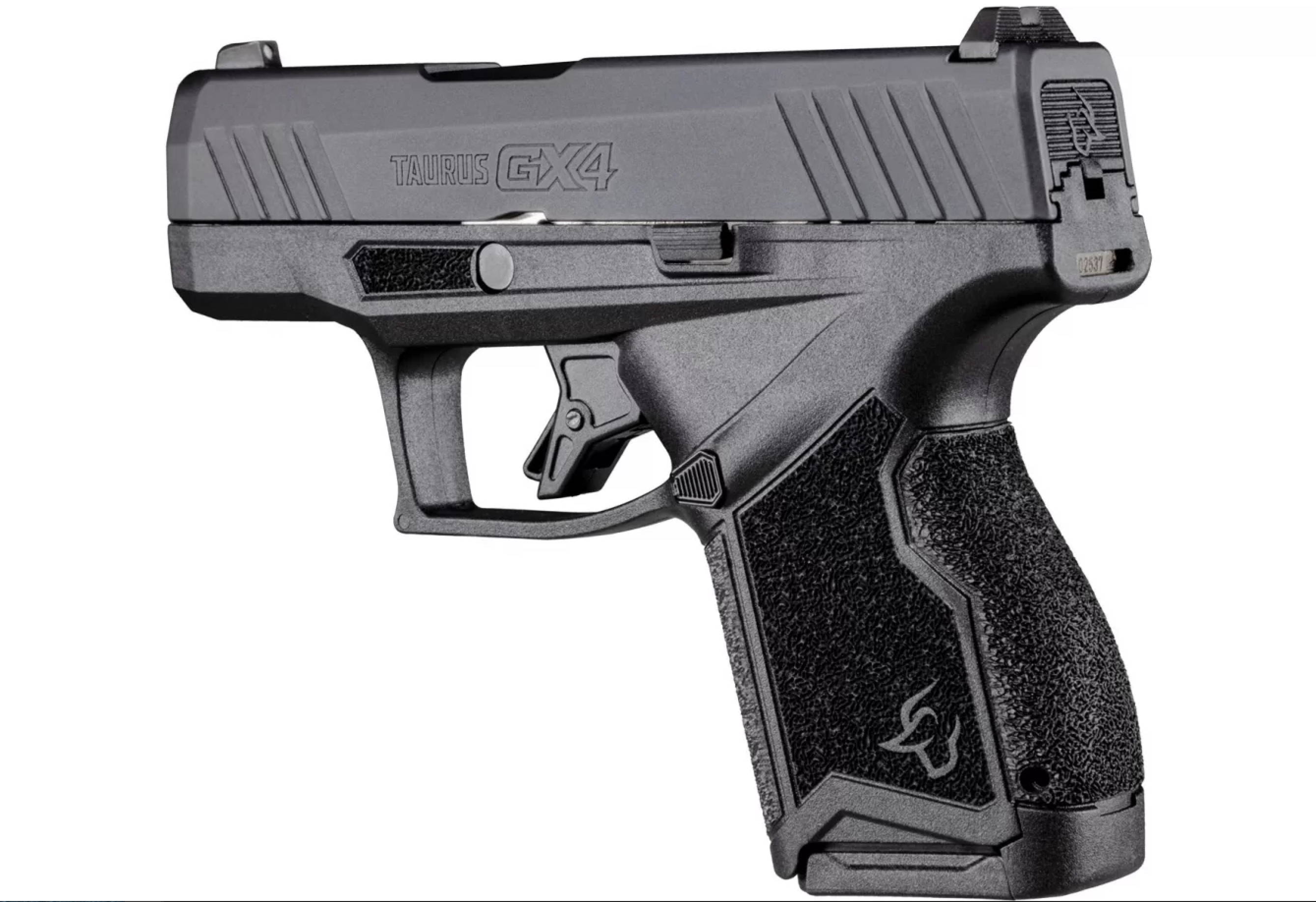 Roomy trigger guard and two choices of backstrap make this gun suitable for many hand sizes. The flat-face trigger has a passive safety block. Take-up and reset are reportedly fairly short but not so much as to be match-style. The mag release is reversible. A deep indent at the top of the grip makes for a low bore axis. Taurus used the intelligent design of this gun's industry predecessors to create a pinch-proof magazine well for the tiny yet generous 11-round mags; two of which are included. There is also a 10-round magazine offered for restrictive locales.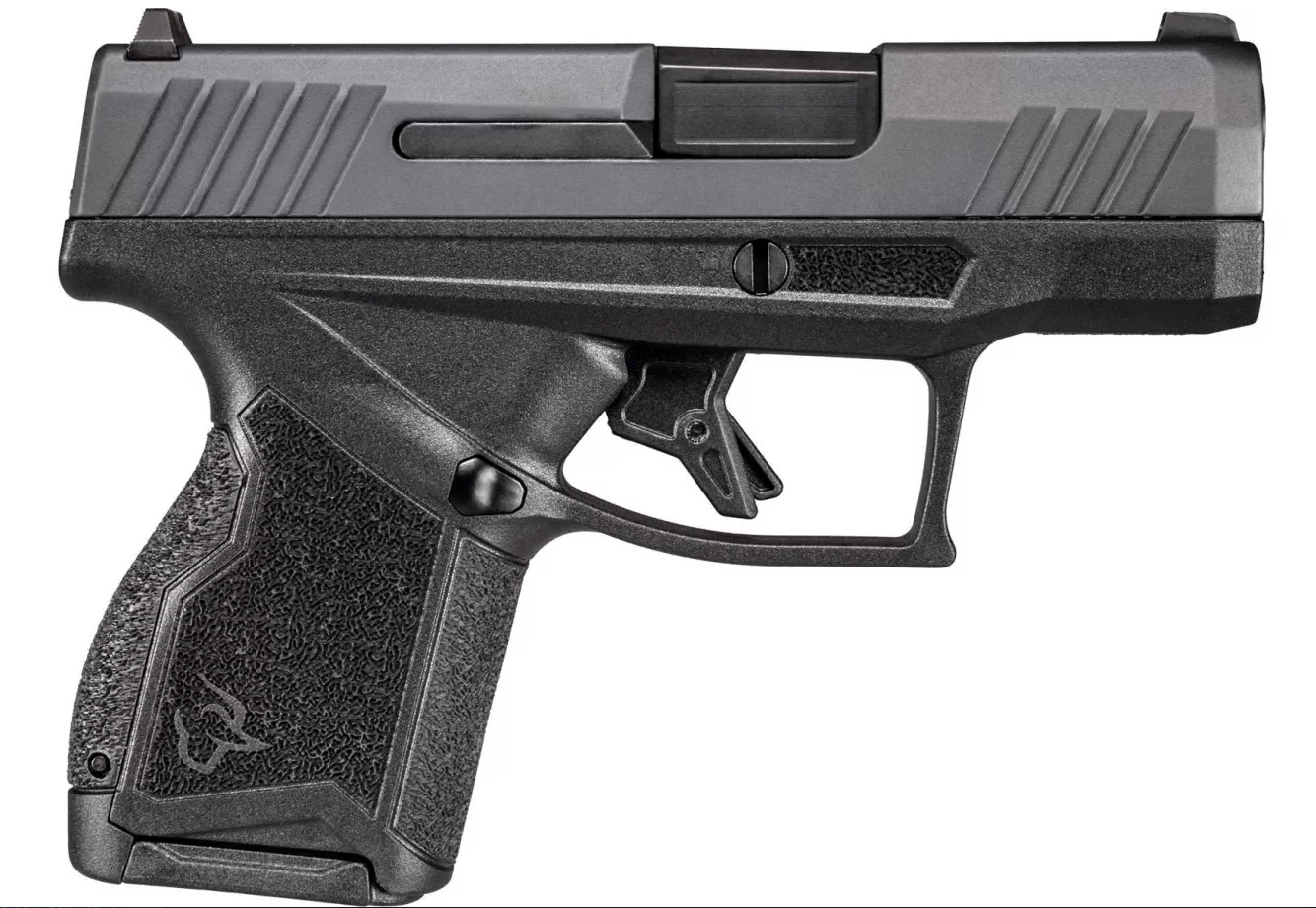 Field stripping is relatively simple and follows the procedure typical for most new-ish striker guns, with one exception: the takedown pin requires a turn from a slotted screwdriver. Taurus engineers simplified this gun in comparison to the G series that preceded it; reducing the number of parts substantially. However, here is where it's still slightly more complicated than its competitors. 
Maybe that takedown screw is part of securing the gun in action, considering where the GX4's designers shaved some weight—the barrel. In his excellent introductory assessment of this gun, YouTuber Graham Baates points out that cartridge cases aren't entirely covered when seated the chamber on the GX4. That seems like playing a little a loose and fast, especially considering that the gun is rated for +P loads. Even regular loads generate a lot of pressure. Should something go amiss in the moment of firing, there's less-than-customary protection from the thick steel wall of the chamber between the round and the operator to take up the potentially violent and explosive outcome.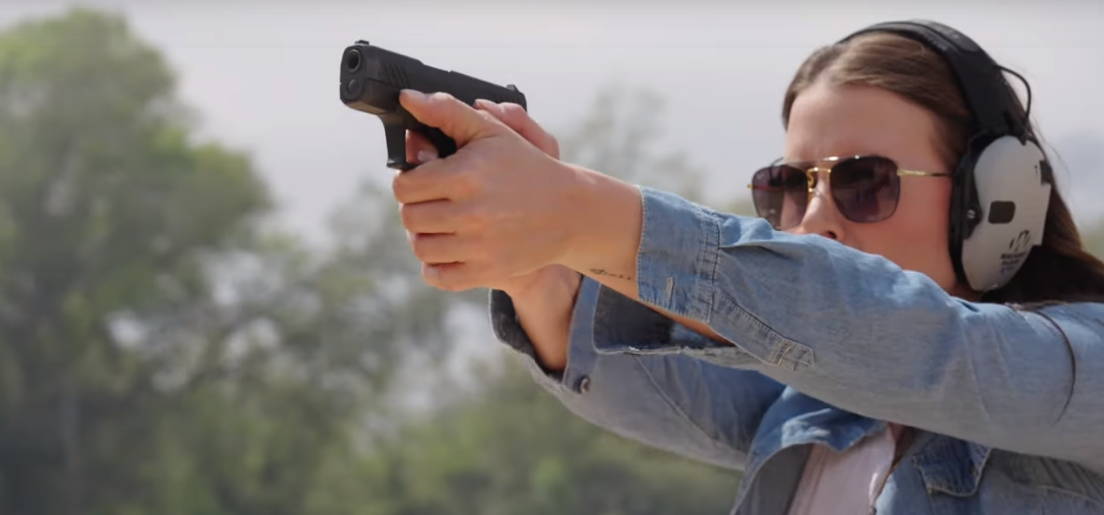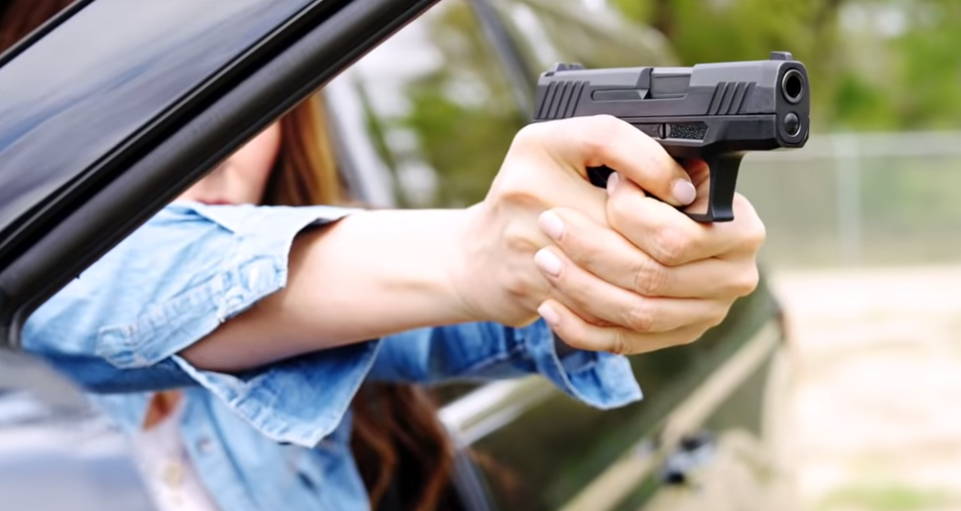 With an MSRP of $392.42, the GX4 is budget-friendly. Unless you're in a hurry to have it now, my advice would be to wait a year and watch reviews over time on this one. Taurus has a lovely warranty but a poor track record of honoring it. 
---
Eve Flanigan is a defensive shooting and concealed carry instructor living in the American Southwest. Today she works full time as an instructor and writer in the gun industry. Flanigan loves helping new and old shooters alike to develop the skills needed to keep themselves and their loved ones safe.