Ruger's Lightweight Compact Pistol (LCP) has been a standby 380 ACP in the budget concealment market for years. In 2021, Ruger released its third iteration of the LCP. It's called LCP Max. This new version has broken new ground and is a respectable choice for daily carry.
What new ground? In the past three years, higher-capacity 9mm subcompact guns have appeared on the scene, becoming a great choice for serious self-protection. But other calibers have lagged behind. Ruger now packs 10 or 12 rounds of 380 (one 10-round mag is included) into this tiny, hammer-fired pistol. The 12-round magazine, and a 10-rounder with pinky support, are available separately. It is among the first in the micro-gun class to have robust capacity. The other example this author knows of is the SCCY CPX, which is a bit larger than the LCP Max.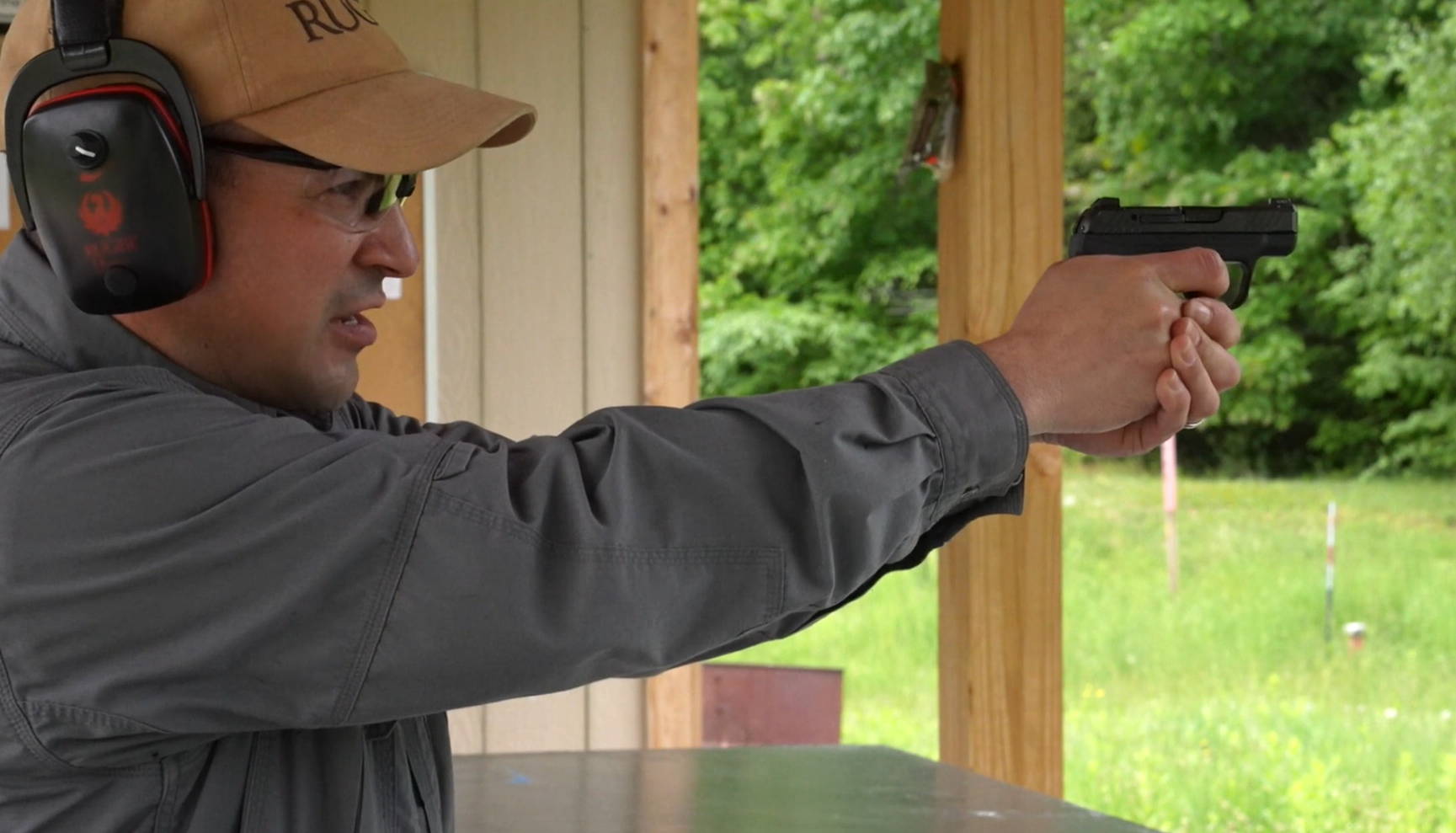 Ruger has taken consumer input to heart in designing pistols in recent years, and the LCP Max is no exception. The grip has good traction. The rounded grip corners, while not being pinch-free due to its short length, discourage painful pinching when inserting a magazine. 
In keeping with current trends, the rear sight is plain and textured for reduced glare. It's drift-adjustable. The front sight is highly visible with a tritium insert inside a white circle. Both sights are interchangeable with BodyGuard pattern aftermarket sights. What a remarkable change from the miniscule barrel-bump sights on the original LCP!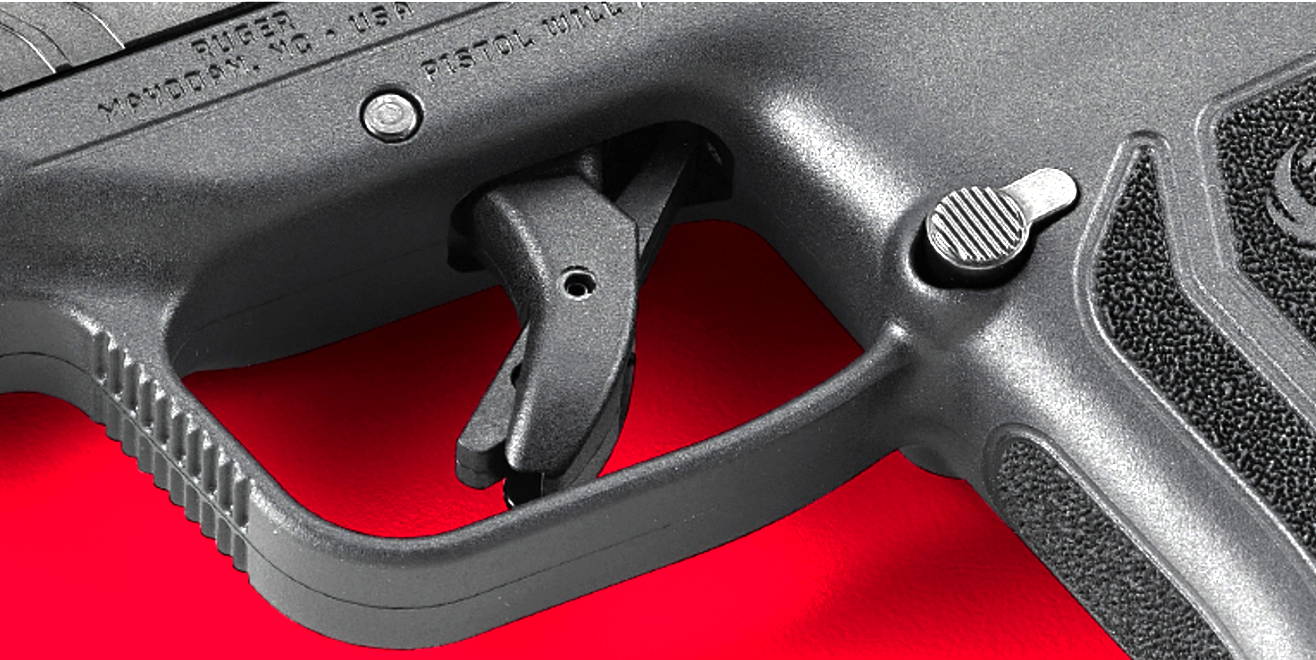 The former long, clunky trigger pull that makes the original LCP not the easiest gun to shoot has been replaced with a modern trigger that has a safety block lever, moderate pull length/weight, and palpable reset. The magazine release is likewise updated, being large enough to easily "find" with a thumb, as well as being reversible for left-hand use.
Texturing on the front and rear of the slide makes racking a little easier, a job that's ironically more challenging on a micro-gun as fingertip-handling is necessary compared to being able to grasp the slide in the palm when handling a larger gun. There is a thumb safety lever; I have not used a Max to assess its function. The slide lock remains true to the original design as a tiny button about the diameter of a pencil eraser. 
Owners of the LCP II who want to upgrade to the Max have something to celebrate:  this gun occupies the same footprint of the LCP II, and the same holsters will fit both. 
Current retail pricing of the Ruger LCP Max is $350 to 400 before any tax, transfer, or shipping charges. 
---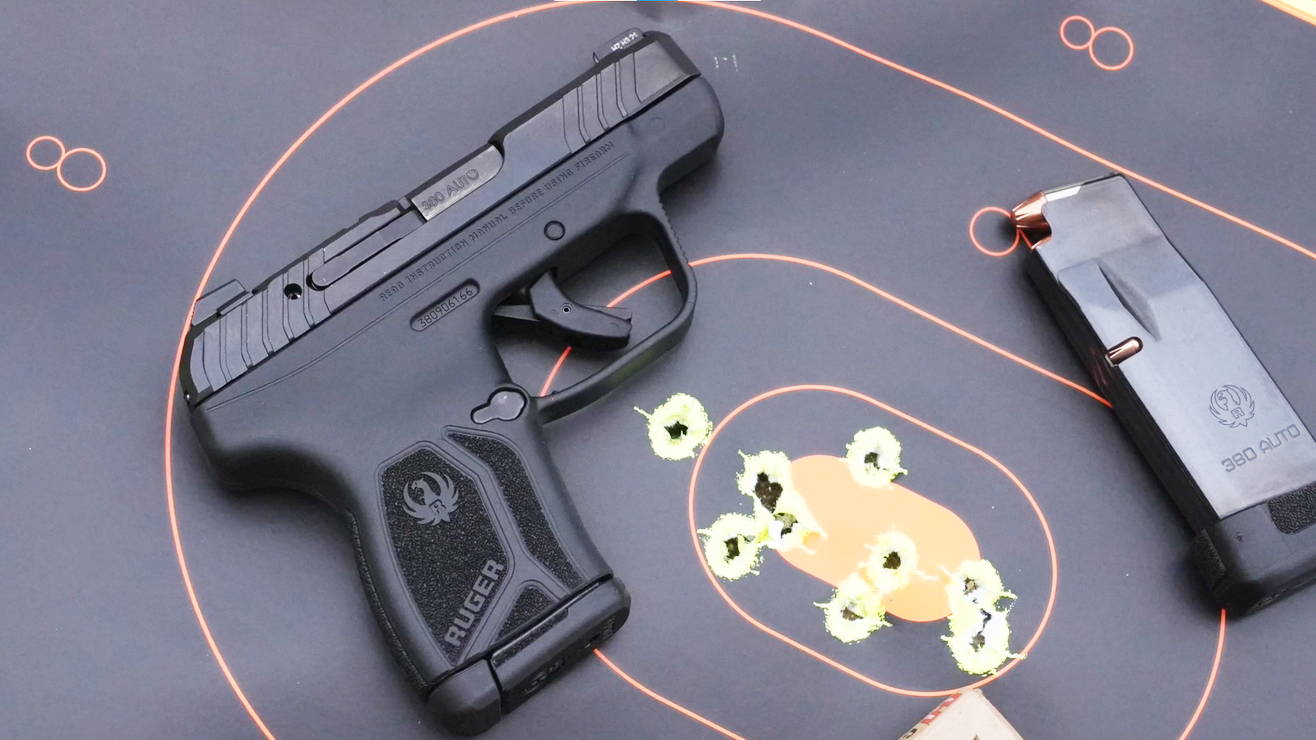 Ruger LCP Max
Overall Length:  5.17 inches
Overall Height:  4.12 inches
Barrel Length:  2.80 inches
Slide Width:  0.81 inches
Slide and Barrel Material:  Alloy Steel
Slide and Barrel Finish:  Black Oxide
Frame Material:  Black, High-Performance Glass-Filled Nylon
---
Eve Flanigan is a defensive shooting and concealed carry instructor living in the American Southwest. Today she works full time as an instructor and writer in the gun industry. Flanigan loves helping new and old shooters alike to develop the skills needed to keep themselves and their loved ones safe.