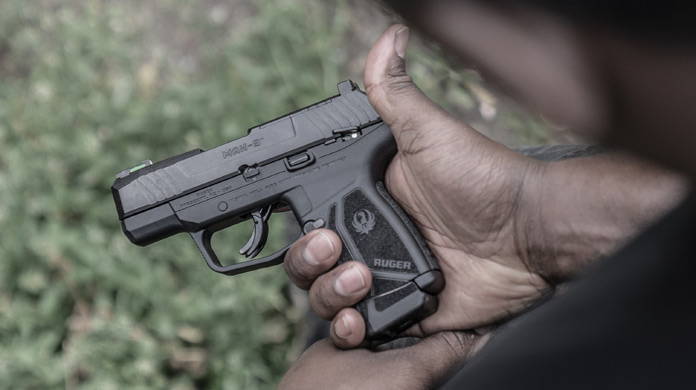 Ruger Replaces LC9-S Pistol with Max-9
Sturm, Ruger, & Company has updated its popular LC9 (most recently called LC9-S) pistol with a brand new 9mm called Max-9. The new pistol sports numerous updates to keep up with today's concealed carry market standard.
Magazine capacities are better than the used to be across the market, and the Max-9 steps up here. The LC9 guns came with a seven-round magazine, though aftermarket 10-rounders became available. The Max-9 comes standard with either two 10-round magazines (model 3500) or one 10- and one 12-round magazine (models 3501 and 3503). 
A primary complaint of many serious LC9 users was pain associated with seating the magazine, which had a pinky-supporting extension that doubled as a palm-bruiser when performing speed reloads. The Max-9 has flat-floorplate mags. Of course, there is pinch potential when reloading most subcompacts due to the grip being shorter than the average palm. But the primary source of discomfort has been eliminated.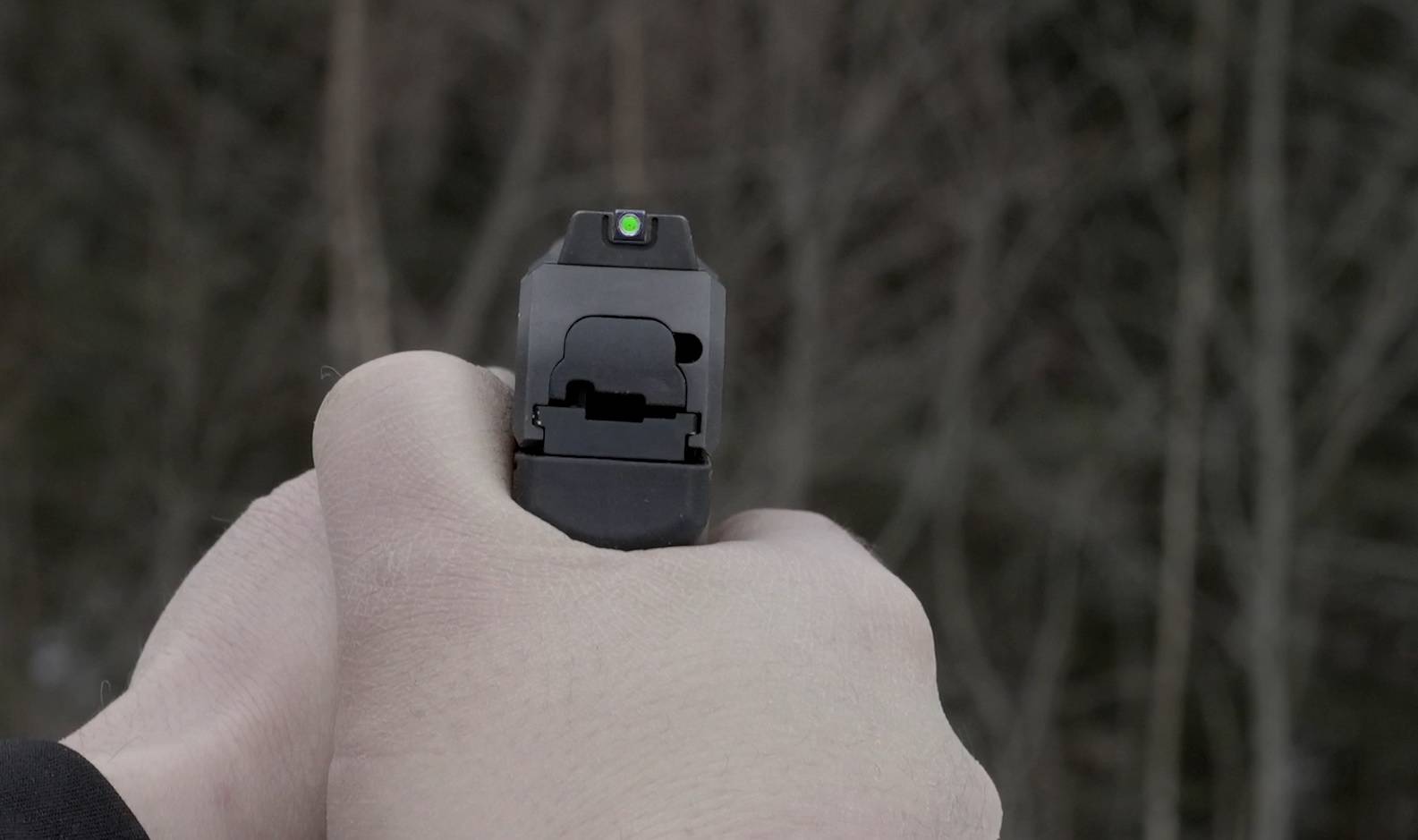 The sights are also updated. In the rear is a driftable, plain rear blade with a U-shaped notch. Up front, Ruger threw in both tritium for nighttime visibility paired with a high-visibility, green fiber optic front sight. The addition of tritium accounts for about half the price difference when comparing the Max-9 to its LC9-S predecessor. 
---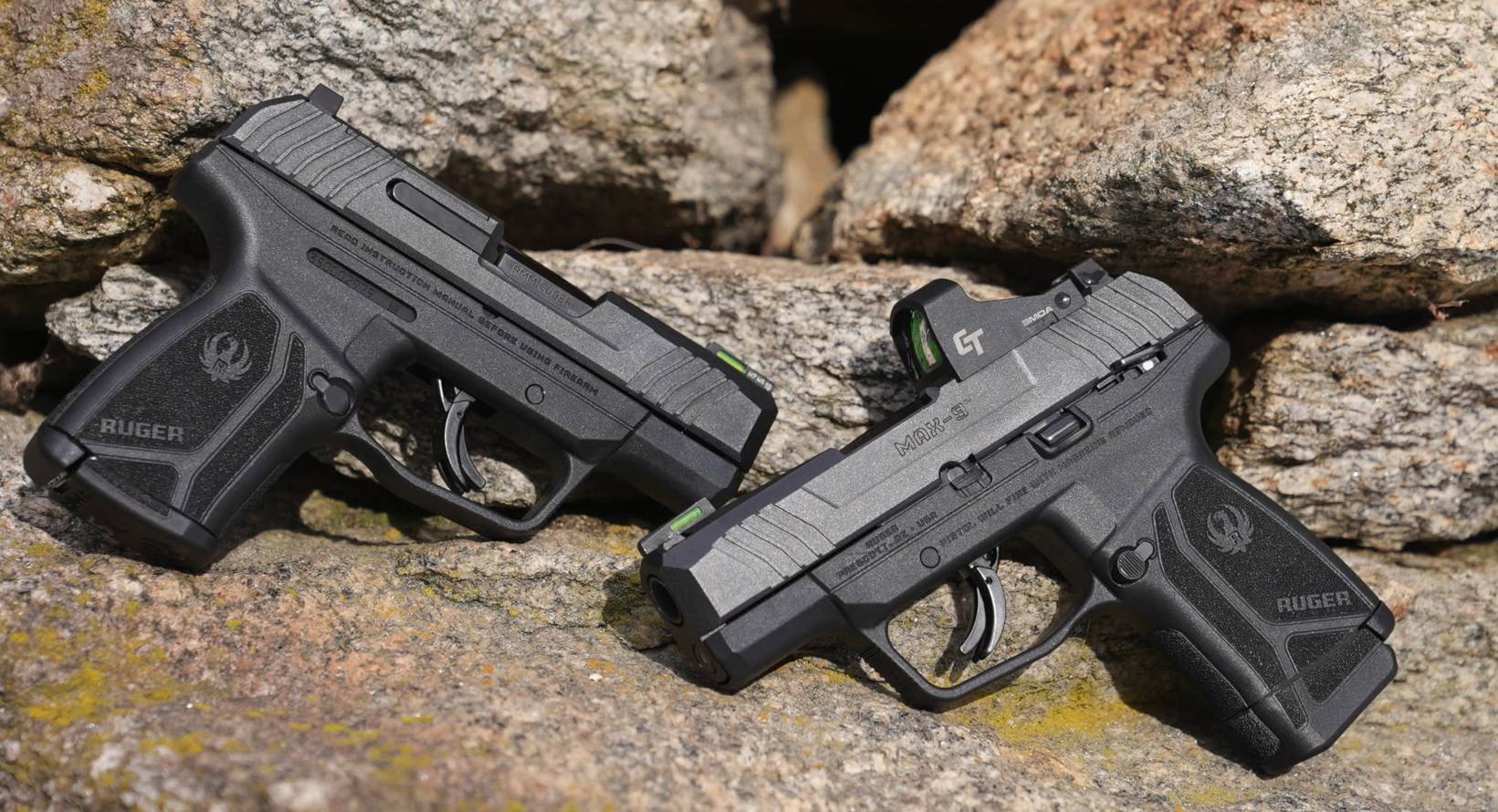 Another major change is the addition of red dot capability. The Max-9 is drilled to accommodate carry optics that are tapped with the Shield or co-witness J-Point pattern. A matching cover is mounted on the slide of every Max-9 slide to allow the user to add their desired optic later. According to the Ruger website, there are currently 15 optic models that bear a matching pattern. What may seem like a limitation on optics choices is really an asset in that mounting the optic directly to the slide, with no need for a mounting plate, creates a solid mount that should stay solidly attached with a good mounting job using thread glue. Ruger's website rightly admonishes customers to do their own research regarding red dot selection. Minute differences between brands and their mounts exist, due mostly to copyright/patent issues. Time will tell which optics represent the best pairing with the Max-9 in terms of durability.
This striker-fired pistol features a passive safety on the trigger. Ruger claims the takeup is short, but the profile of the trigger is very similar to the LC9 series, which both had long initial trigger travel, though the S model pistols had a vastly improved trigger. 
So long as they choose the 12/10 round magazine Max-9, buyers can have a thumb-operated safety (Model 3501) or no thumb safety (Model 3503). There are already numerous holster options for the Max-9, which Ruger lists on its website. It is not clear whether LC9 series holsters will be a match for the Max-9; they are very similar in size. 
The short, 3.2-inch barrel on the Max-9 will make for significant recoil and necessitate careful aiming for distance shots. It has been my experience, having seen many people with LC9 pistols, that the platform is not the easiest to shoot but rewards the solid application of fundamentals with great accuracy, and can run all day without hiccups. I have no reason to believe the Max-9 will be any different. In terms of its overall profile aside from the new features, it appears to have not strayed from the LC9/LC9-S design.
MSRP on the Max-9 is $559 regardless of model, with current real-world prices for a new Max-9 being around $470. With an average market price that's about $100 more than the budget-friendly LC9-S, the addition of tritium, red dot capability, and greater magazine capacity, all still contained in a very concealable handgun, justify the increased cost.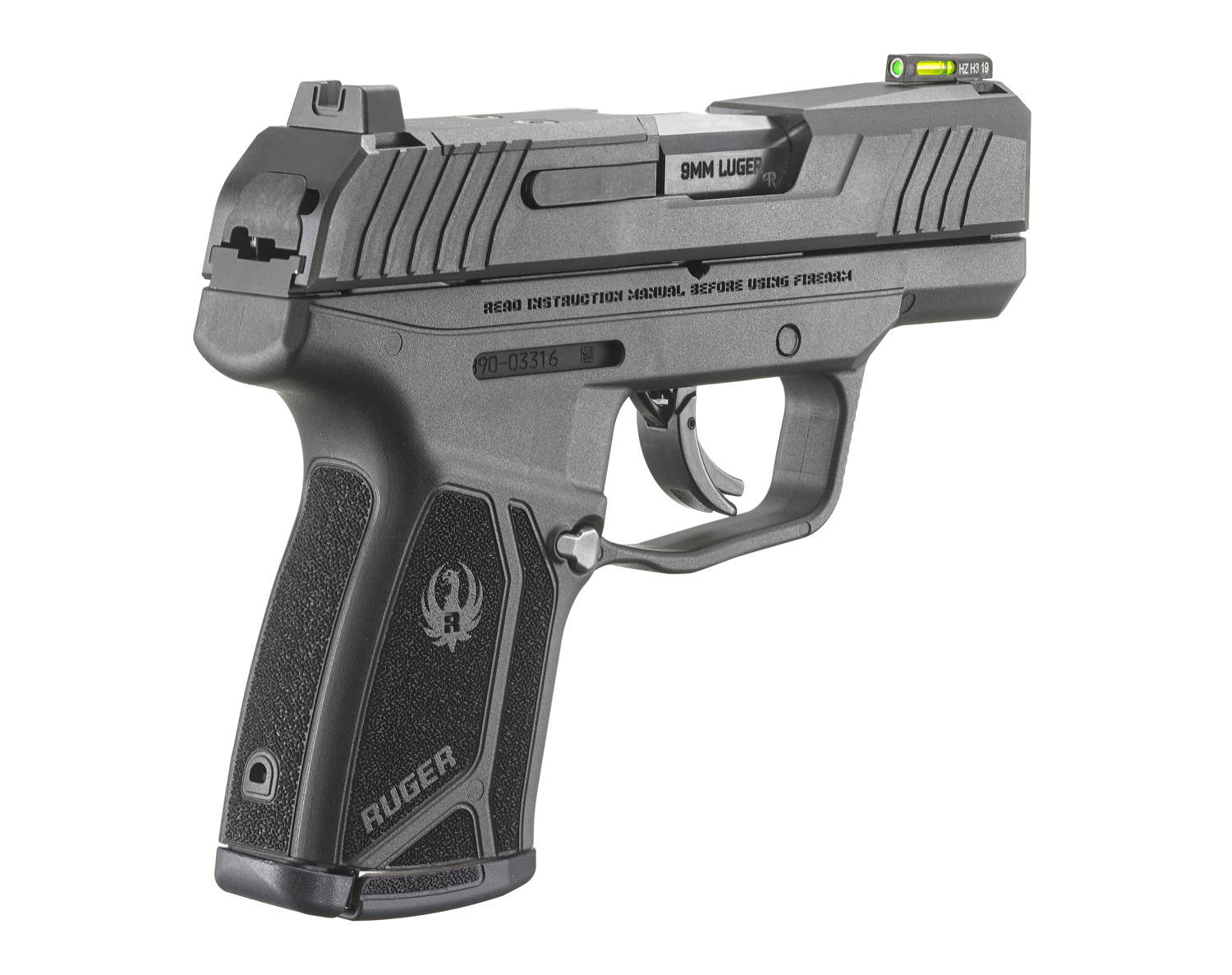 Ruger Max-9
Capacity:  10+1 or 12+1 (two included)
Features:  Optics-ready, reversible mag release, manual safety option
Front Sight:  Tritium/Fiber Optic
Rear Sight:  Drift Adjustable
Slide:  Through-hardened alloy steel finished with black oxide
Frame:  Glass-filled nylon
Slide Width:  0.95 inches
Overall Length:  6.0 inches
---
Eve Flanigan is a defensive shooting and concealed carry instructor living in the American Southwest. Today she works full time as an instructor and writer in the gun industry. Flanigan loves helping new and old shooters alike to develop the skills needed to keep themselves and their loved ones safe.