German gunmaker Walther Arms has a new pistol series out, and it's sure to be a hit for range, duty, and concealed carry. Meet the PDP, short for performance duty pistol. 
The PDP is a striker-fired, polymer-lower 9mm. Unlike most gun makers that release a full-size pistol then make the market wait a year for a compact rendition, and yet another year for a long slide, Walther took a big step and released three models at once:  A full size frame with an 18-round magazine with the choice of a 4.0- or 4.5-inch slide, and a compact frame with a 15-round mag and 4.0-inch slide.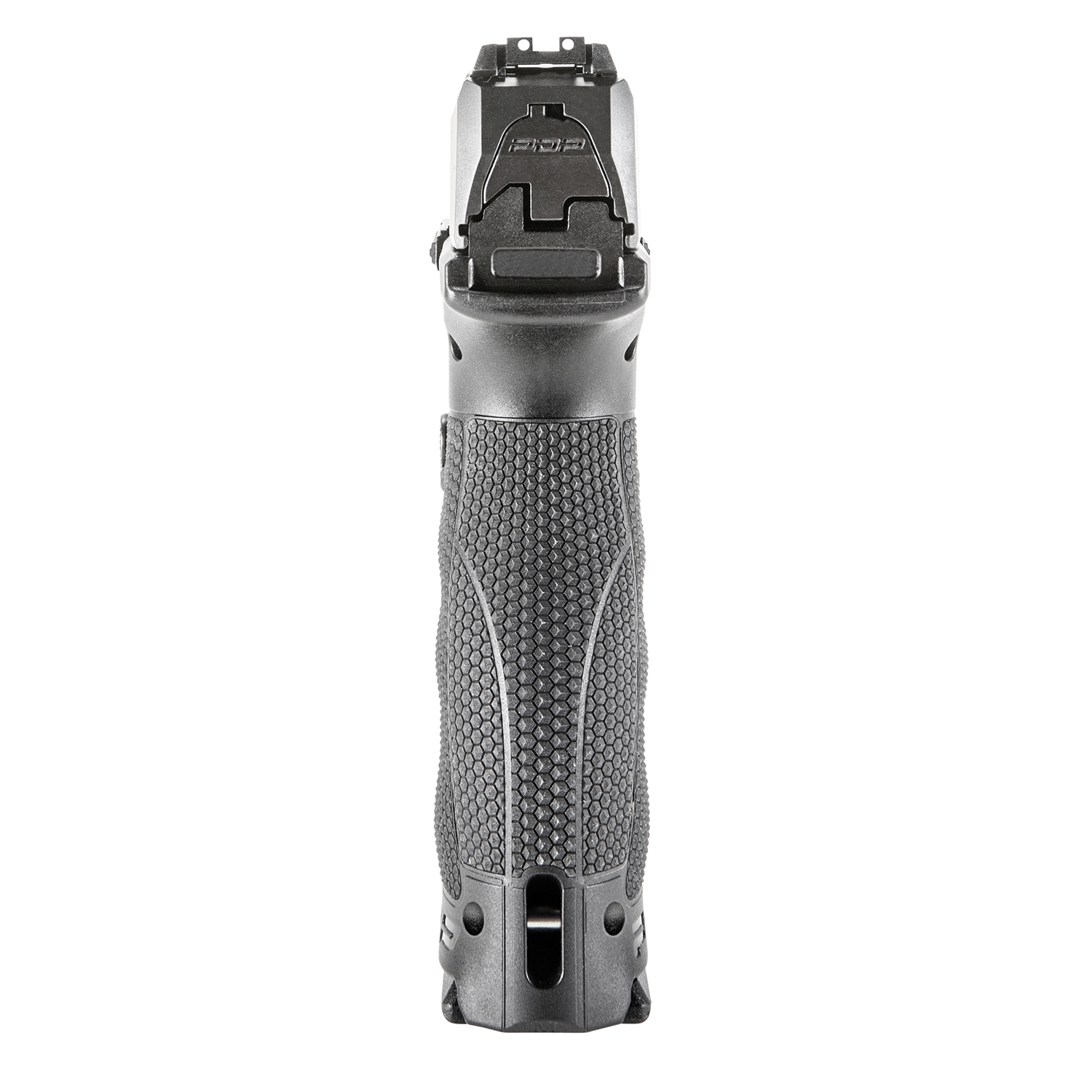 That's not the only move outside the norm. Walther makes every one of these guns red dot-ready. Customers get a coupon for one plate adapter that will fit the optic of their choice. Or simply use the Glock-compatible thee-dot polymer sights that come with the gun, along with the plate cover that matches the slide serrations. 
Oh, we're not done innovating yet. Those slide serrations are among the most aggressive out there, wrapping around the top corners of the slide front and back, and jutting slightly above the profile of the slide for easier racking with a red dot installed. 
The modernization continues with the grip, which has a very textured but not abrasive surface all around. It's also angled to invite gripping firmly with the pinky, encouraging that bit of downward angle required to establish sight picture while using a red dot. This gun is red dot-ready in more ways than one! A downside to this red dot mounting system is that the base of the sight will ride high enough to prevent co-witnessing with the iron sights.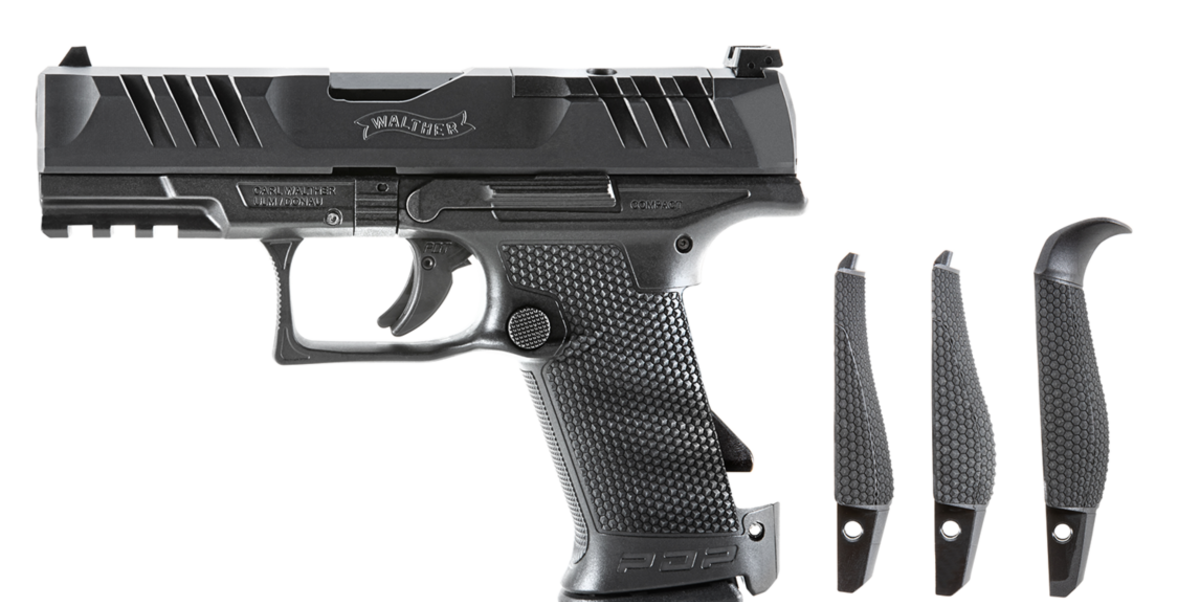 Of course, a Performance Duty Pistol deserves a Performance Duty Trigger. Such is the name of Walther's new trigger that makes its debut in the PDP series. It's said to have the smoothness that people expect from Walther triggers, with a more palpable reset than its predecessor. 
The advent of the PDP marks the end of one of the unsung stars of the striker-fired pistol market, the PPQ. But the PDP retains the PPQ's excellent extended, ambidextrous slide lock and reversible mag release. Like the PPQs that sported a pushbutton release, the PDP's mag release is shielded from unintended activation by intelligent sculpting of the frame.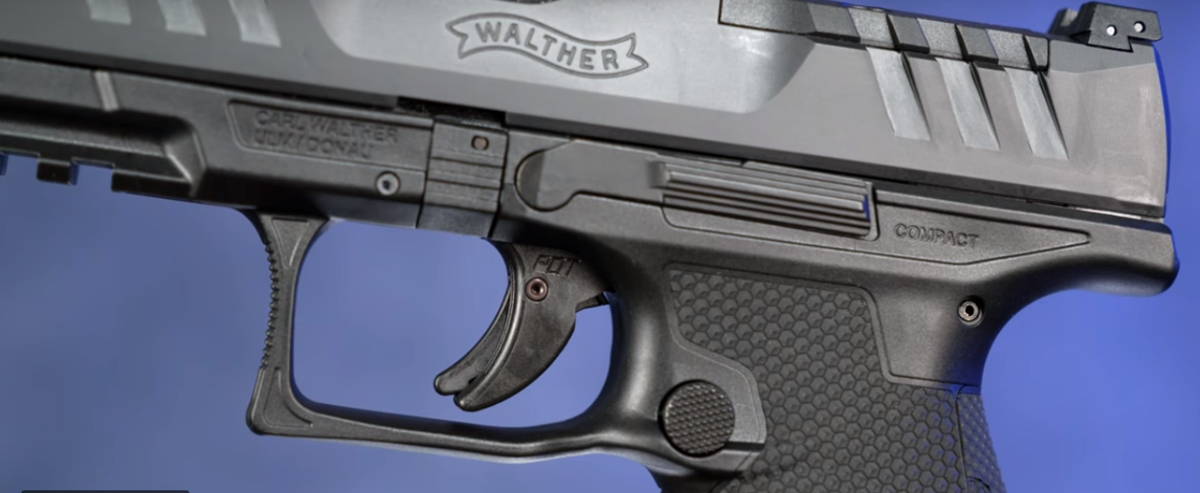 There's a lot to like about the Walther PDP. It should be a big hit. MSRPs begin at $649, though a recent look at market prices shows these pistols are selling for well over $700 in many cases.
Specifications: Walther PDP Full Size 4.5-inch / Full Size 4-inch / Compact 4-inch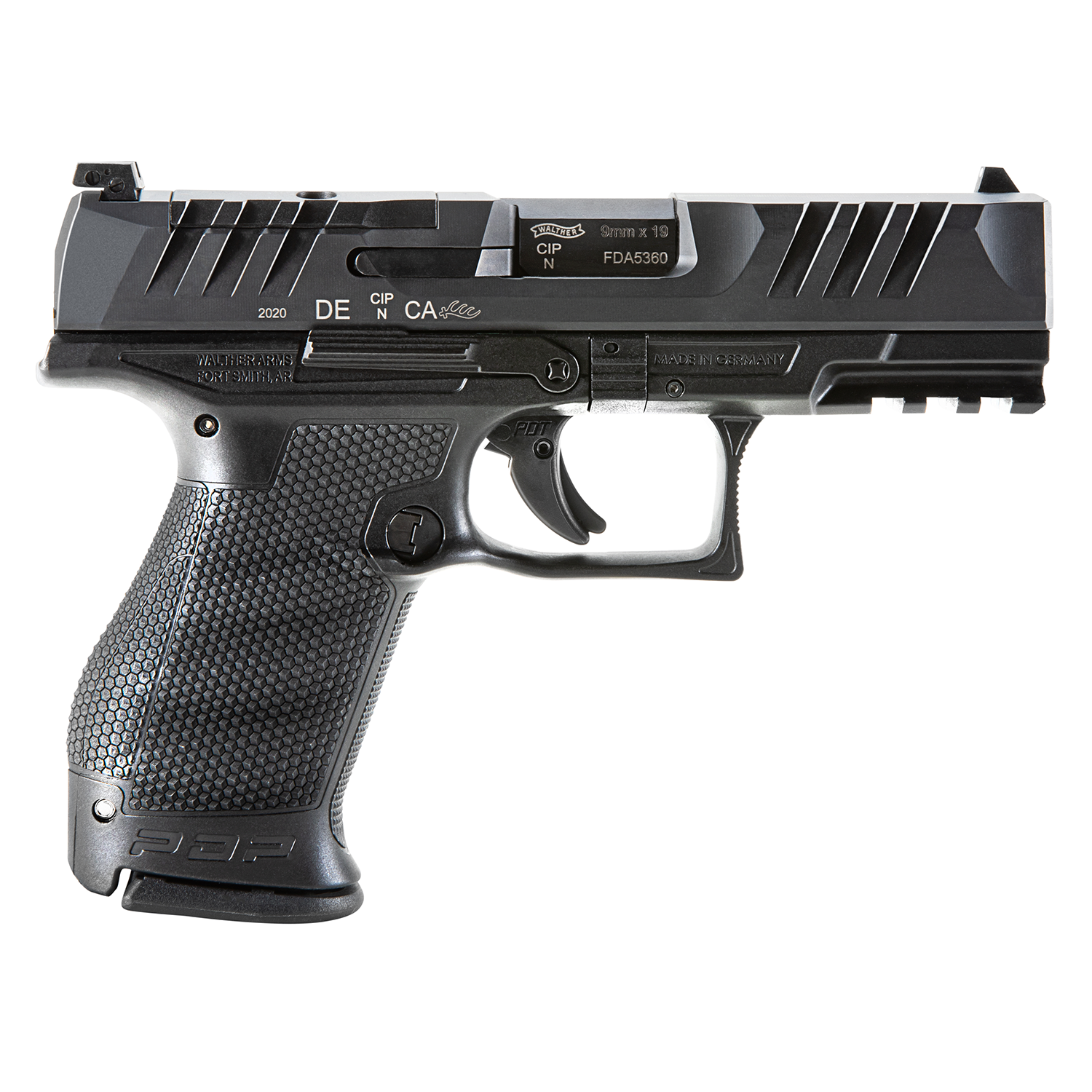 Walther PDP
OVERALL LENGTH: 8.0 /7.5/7.5 inches
SLIDE LENGTH: 7.5/7.0/7.0 inches
HEIGHT: 5.7/5.7/5.4 inches
BARREL LENGTH: 4.5/4.0/4.0 inches
SIGHT RADIUS: 6.9/6.4/6.4 inches

TRIGGER REACH: 2.76 inches
GRIP CIRCUMFERENCE (Medium insert): 5.8 inches

WEIGHT WITHOUT MAGAZINE: 22.3/21.5/21.4 ounces
WEIGHT WITH EMPTY MAGAZINE: 25.4/24.6/24.4 ounces
MAGAZINE CAPACITY: 18/18/15 (10 also available)

TRIGGER TRAVEL: 0.28 inches
---
Eve Flanigan is a defensive shooting and concealed carry instructor living in the American Southwest. Today she works full time as an instructor and writer in the gun industry. Flanigan loves helping new and old shooters alike to develop the skills needed to keep themselves and their loved ones safe.