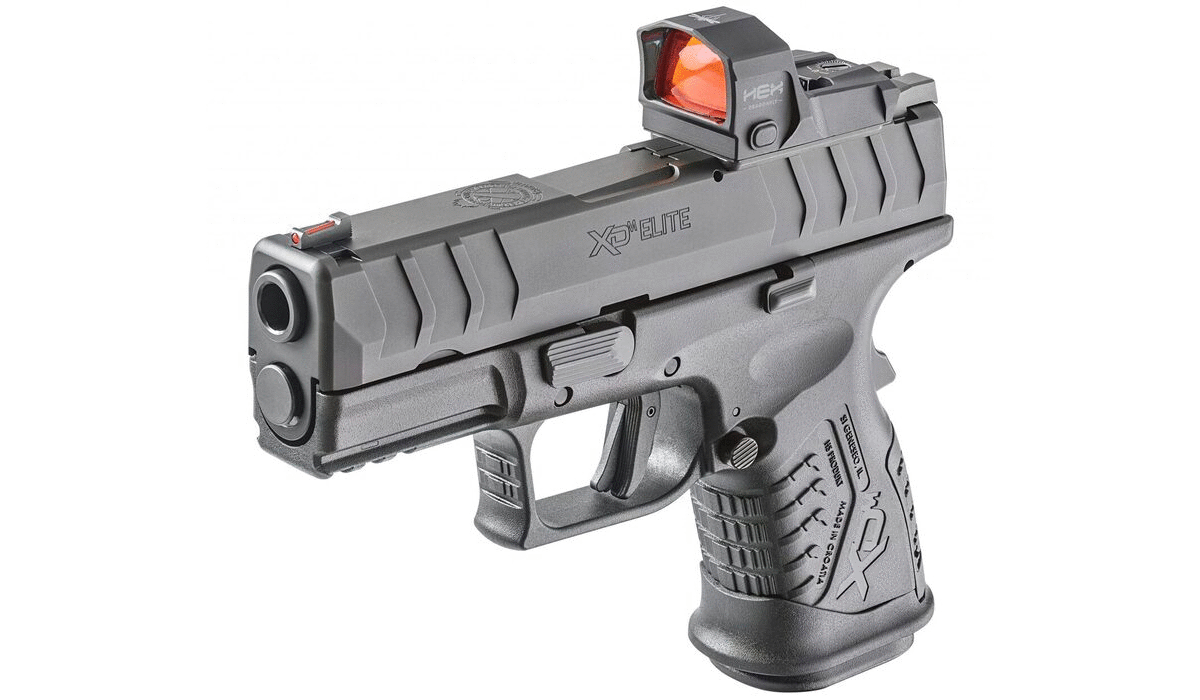 Springfield Armory of Illinois recently unveiled a new addition to their XD-M Elite series. The XD-M Elite 3.8" OSP, chambered in 9mm Luger, will be sure to please fans of the popular XD series. 
Following the current trend, the 3.8" OSP is optics-ready. It's available from the factory with the Hex Dragonfly compact optic, or can be fitted with a number of others, like the Vortex Venom or the Sig Sauer Romeo, that have compatible mounts. As for iron sights, the 3.8" OSP sports Springfields U-shaped rear sight and red fiber optic front sight, called the Tactical Rack U-Dot system.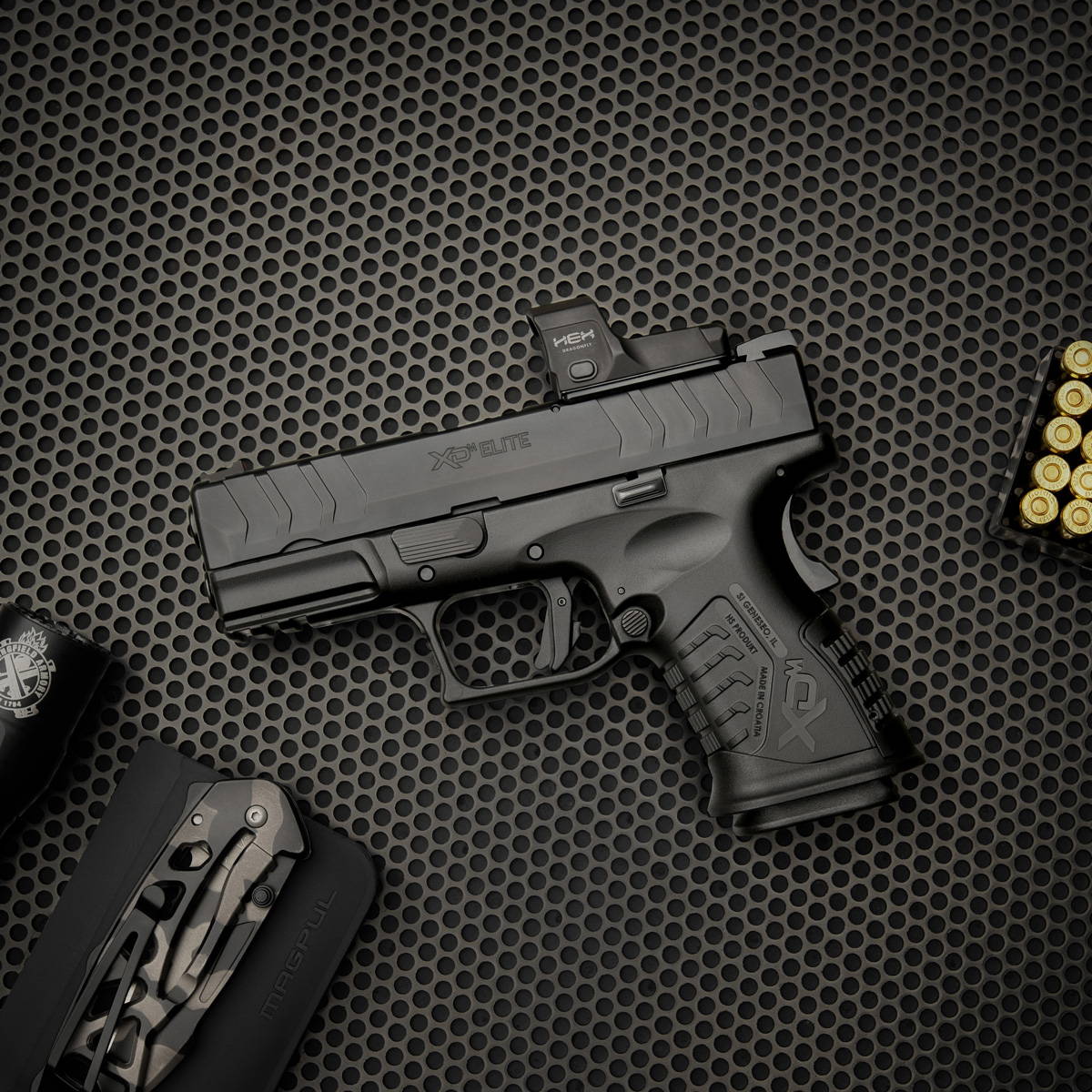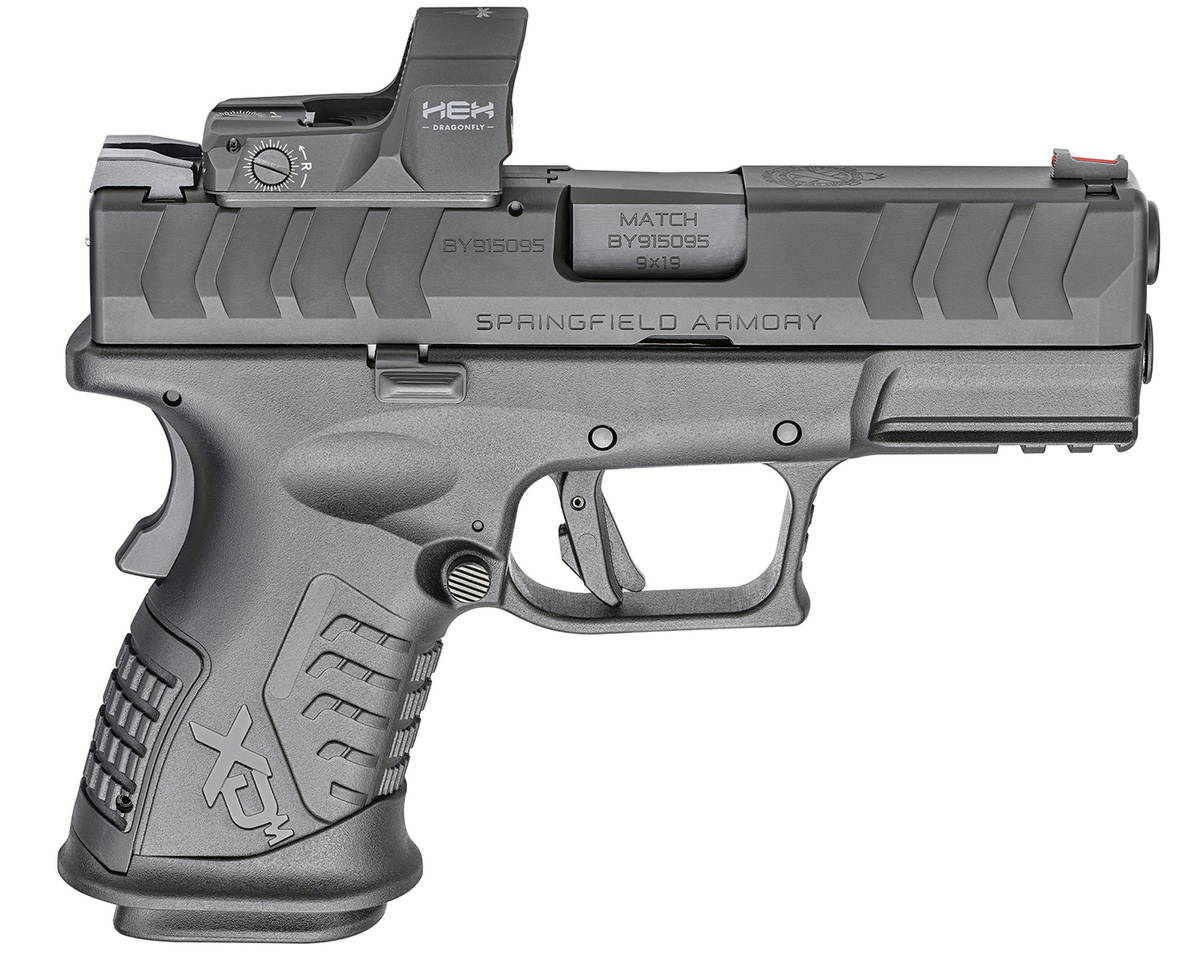 Aggressive serrations fore and aft of the ejection port offer the option of racking from the front of the slide (safety alert:  never muzzle your own hand while doing so!) if the gun is equipped with a red dot. Springfield wisely put a "bump" on the bottom of the grip safety to reduce misfires related to an insufficiently depressed safety. The gun is fully ambidextrous, with a slide lock and magazine release present and functional on both sides.
One of the most outstanding features of the XD-M Elite 3.8" OSP is that offers interchangeable magazine wells and choices for magazine capacity. It ships with two 14-round magazines. Use the short, flared magazine well for concealment or remove it and insert a standard, steel XD-M magazine that holds 19 rounds. In this way the little gun is easily transitioned from concealment to extensive range practice.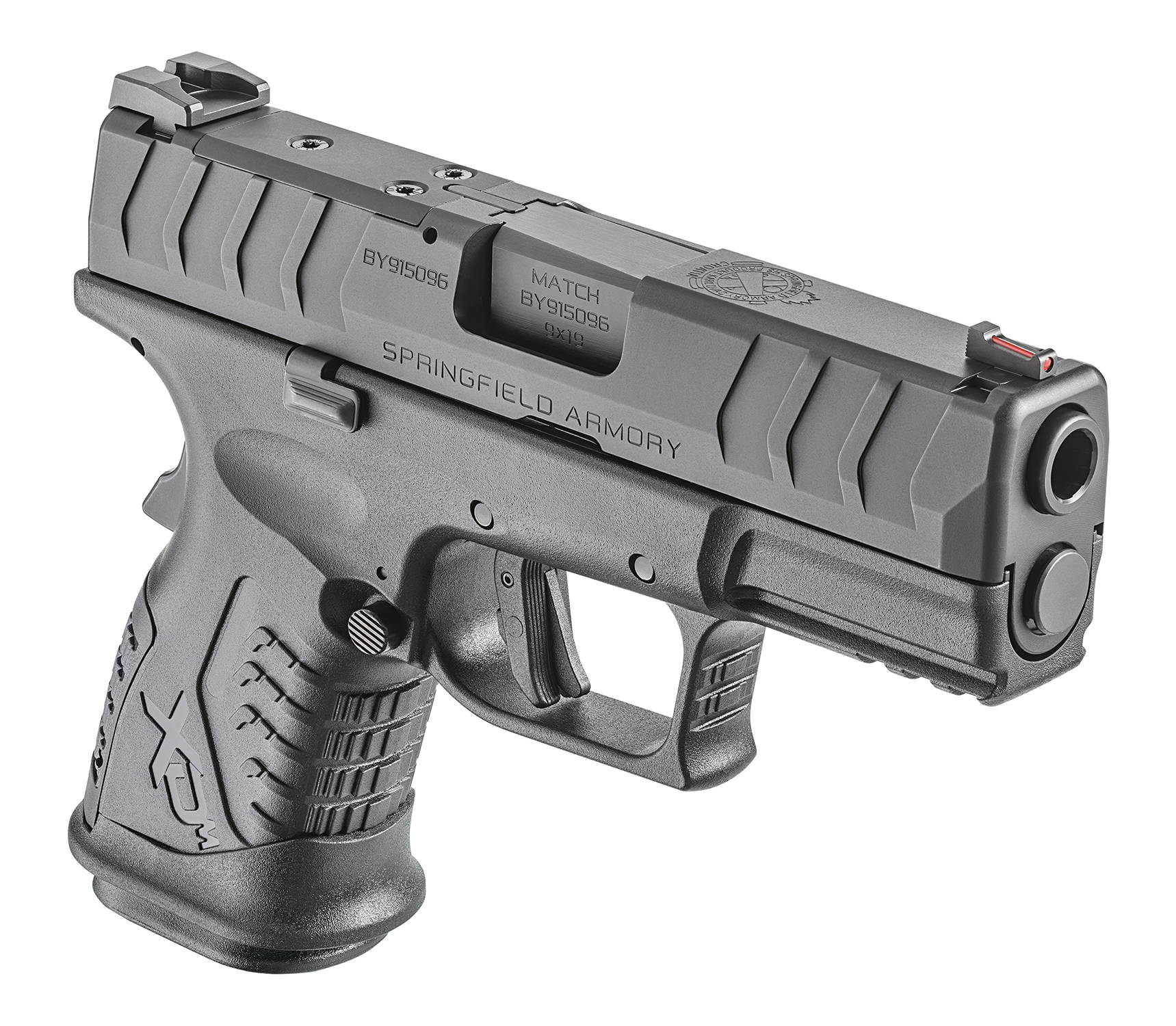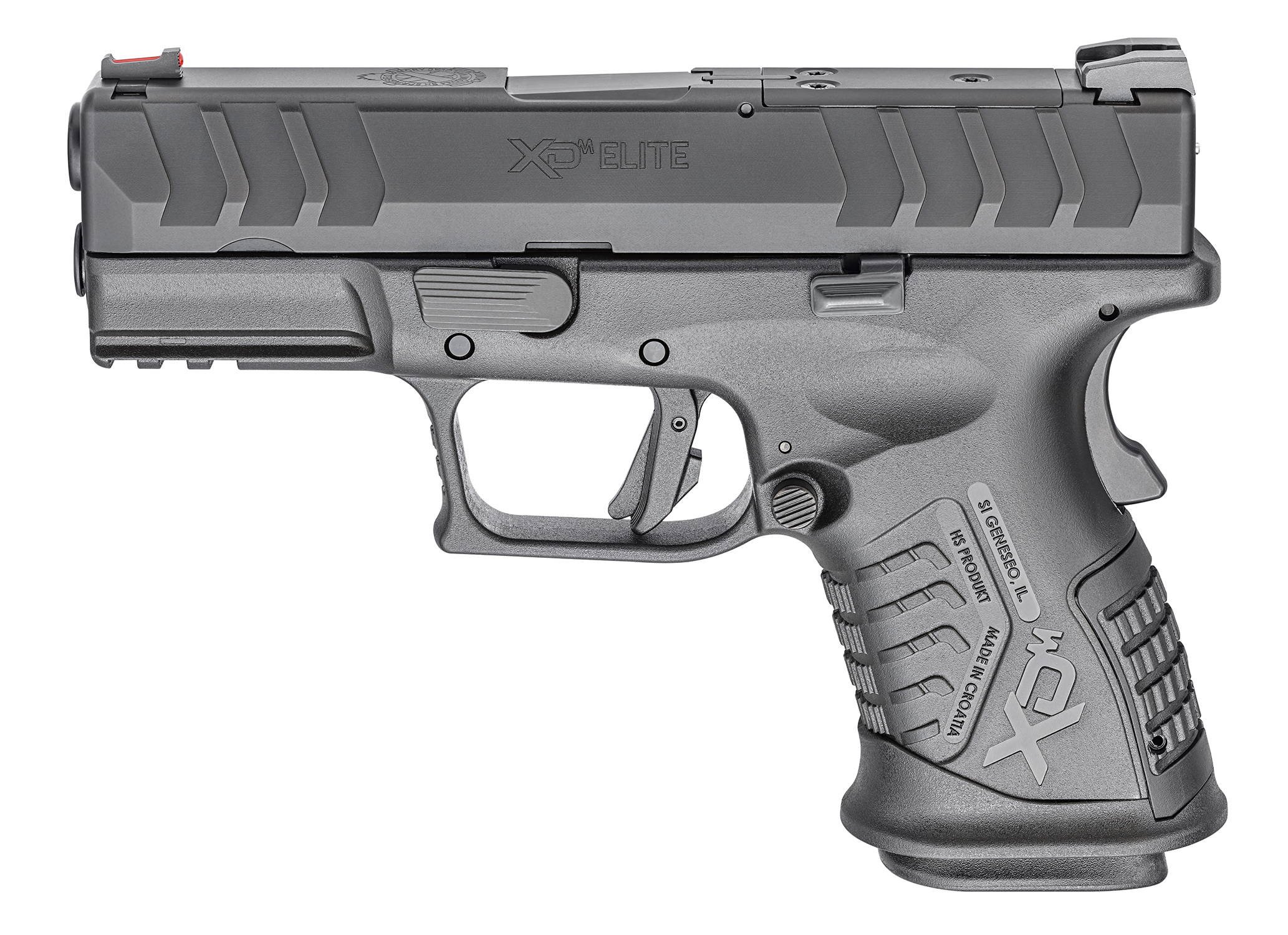 The gun also features the calling card of the XD-M Elites, the Match Enhanced Trigger Assembly (META) system. This refined trigger provides match-grade function and feel, as well as a modern, flat-faced appearance. 
MSRP on the basic 3.8" OSP is $633. Paired with the Hex Dragonfly optic out of the box, the price is $818. This gun is being shipped to stores now. 
---
Eve Flanigan is a defensive shooting and concealed carry instructor living in the American Southwest. Today she works full time as an instructor and writer in the gun industry. Flanigan loves helping new and old shooters alike to develop the skills needed to keep themselves and their loved ones safe.