Safety, reliability and accuracy were probably top of the list of features you took into consideration when you picked out your perfect firearm.
But every time you shoot your firearm at the range, the cartridge explosion leaves residue in the gun's barrel and slide, which can quickly increase the risk of malfunctioning.
Making sure your firearm remains safe, reliable and accurate, requires regular and proper cleaning, using the right tools suited to your specific firearm.
Here are our 5 top picks when it comes to high caliber pistol and handgun cleaning kits on the market: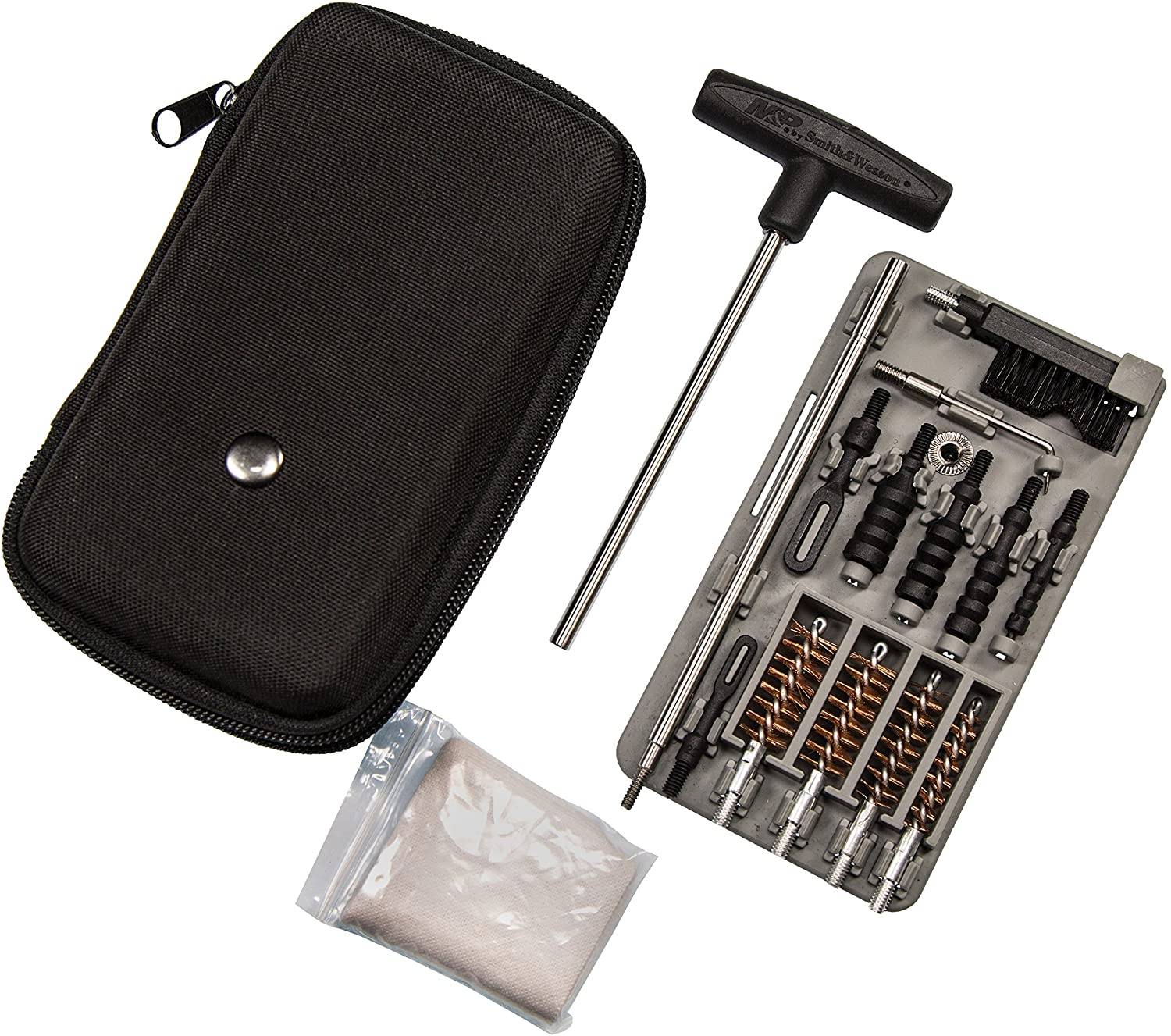 What we like: This compact cleaning kit can fit into small compartments and is perfect for having on hand for a quick clean on the go. It features all the tools you need for basic pistol cleaning, including an extendable T-handle. It's perfect for traveling and can clean calibers ranging from .22 to .45.
What we dislike: While it comes at a great price tag, there have been some cases where the plastic jags break.
Bottom line: A handy little cleaning kit that's definitely worth having in your range bag.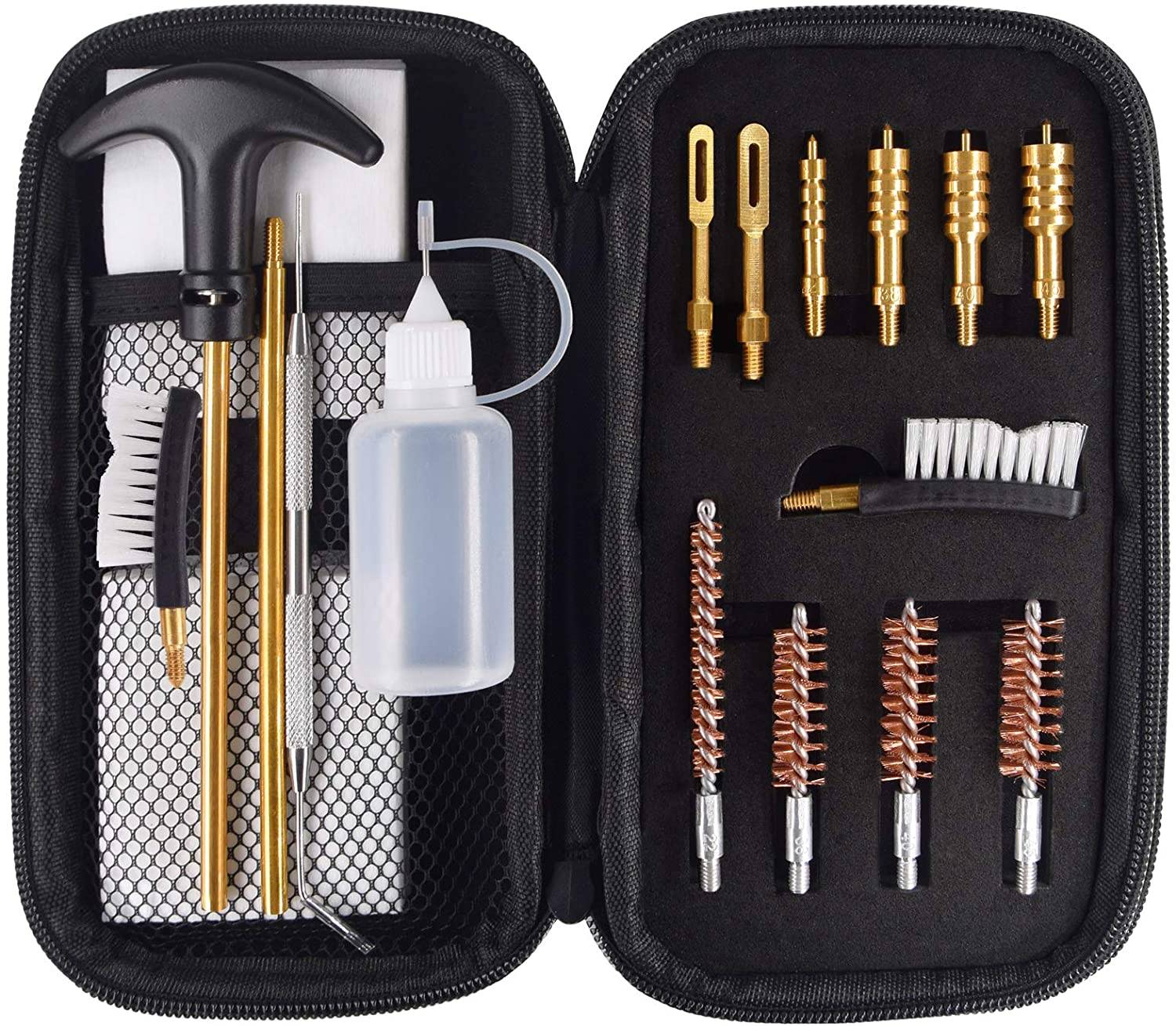 What we like: The APCHYWELL handgun kit is very high quality and mainly made of metal (brass, bronze and aluminium) which makes it super durable. This universal pistol cleaning kit is also compact and easy to carry. 
What we dislike: Nothing! This kit is a great all-around purchase.
Bottom line: You can't go wrong with keeping this one on hand in your range bag.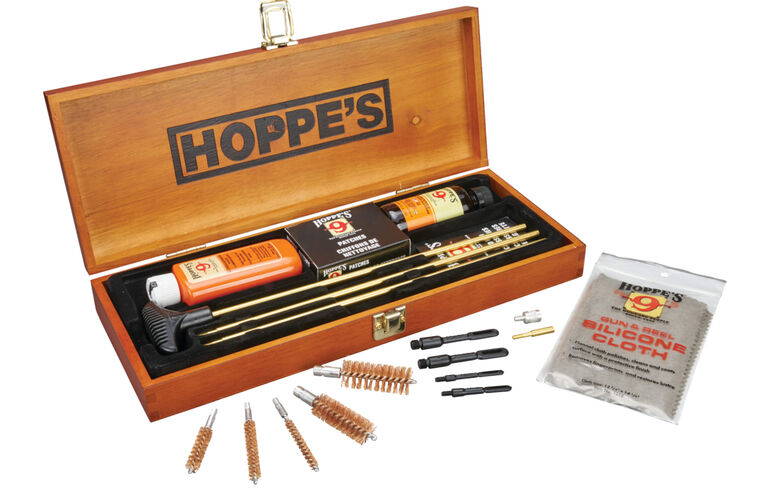 What we like: A great all-in-one option with brass rods and rod ends, which adds to the deluxe quality. The kit contains everything you need to keep your pistol clean in a convenient carry case.
What we dislike: Even though the wooden box adds a great touch to the product, the foam inside the box, holding the items, is of lower quality, and deteriorates quickly.
Bottom line: The brushes included in the kit cover a broad range of guns, which makes it perfect for anyone owning a variety of guns and wanting just one 'master' cleaning kit.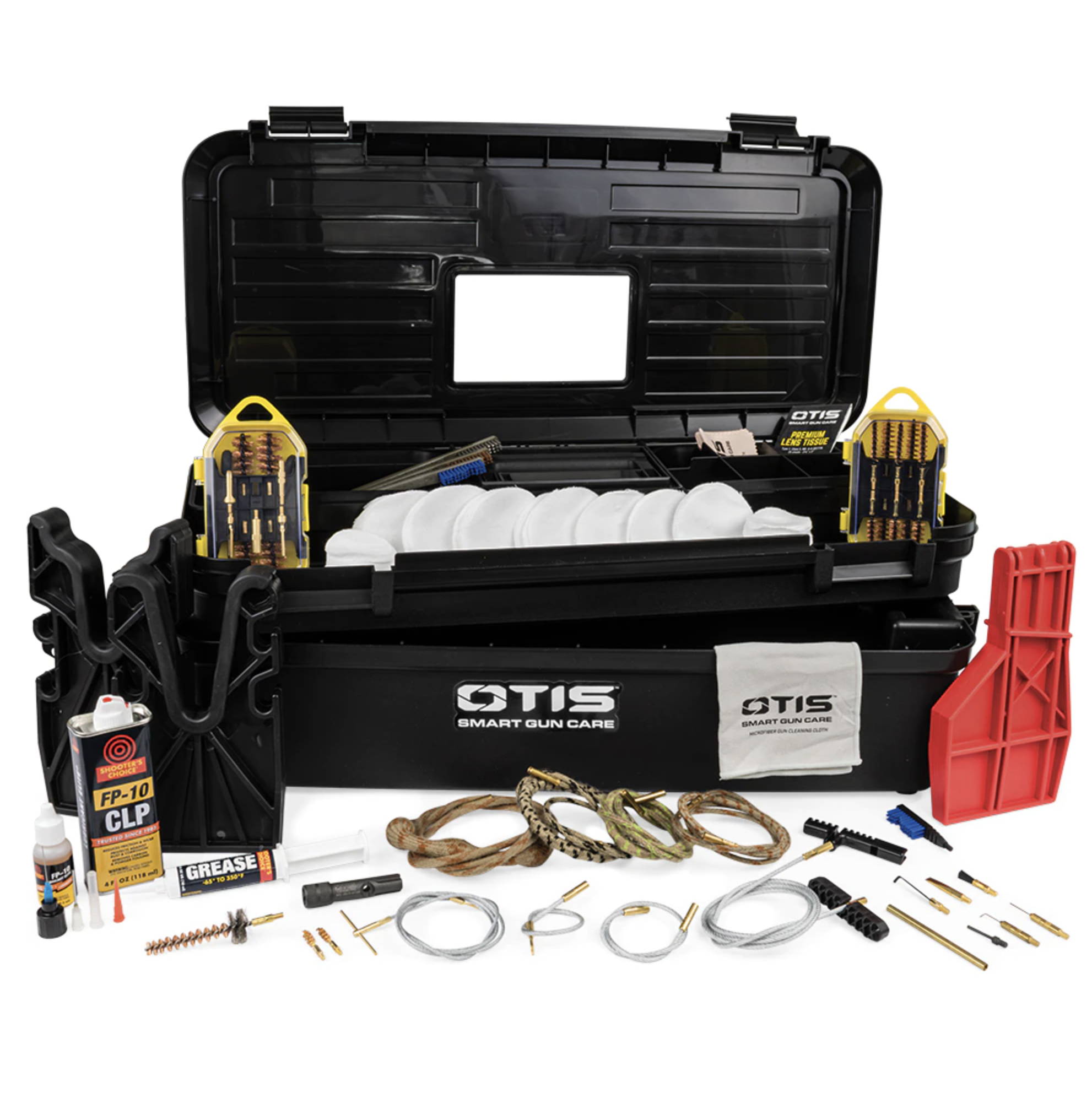 What we like: When it comes to "all-in-one" kits, this one really has it all. The Otis Technology all caliber elite range universal gun cleaning kit packs a punch with over 60 components in a portable range box that doubles as a gun vice for stability while cleaning.
What we dislike: The kit doesn't include a pushing rod that many people still prefer over the ripcords.
Bottom line: Otis has established itself as a great brand, which should already give you an indication of the quality which you can expect. Also, this kit can pretty much clean any gun in your collection, so definitely a product we'd recommend.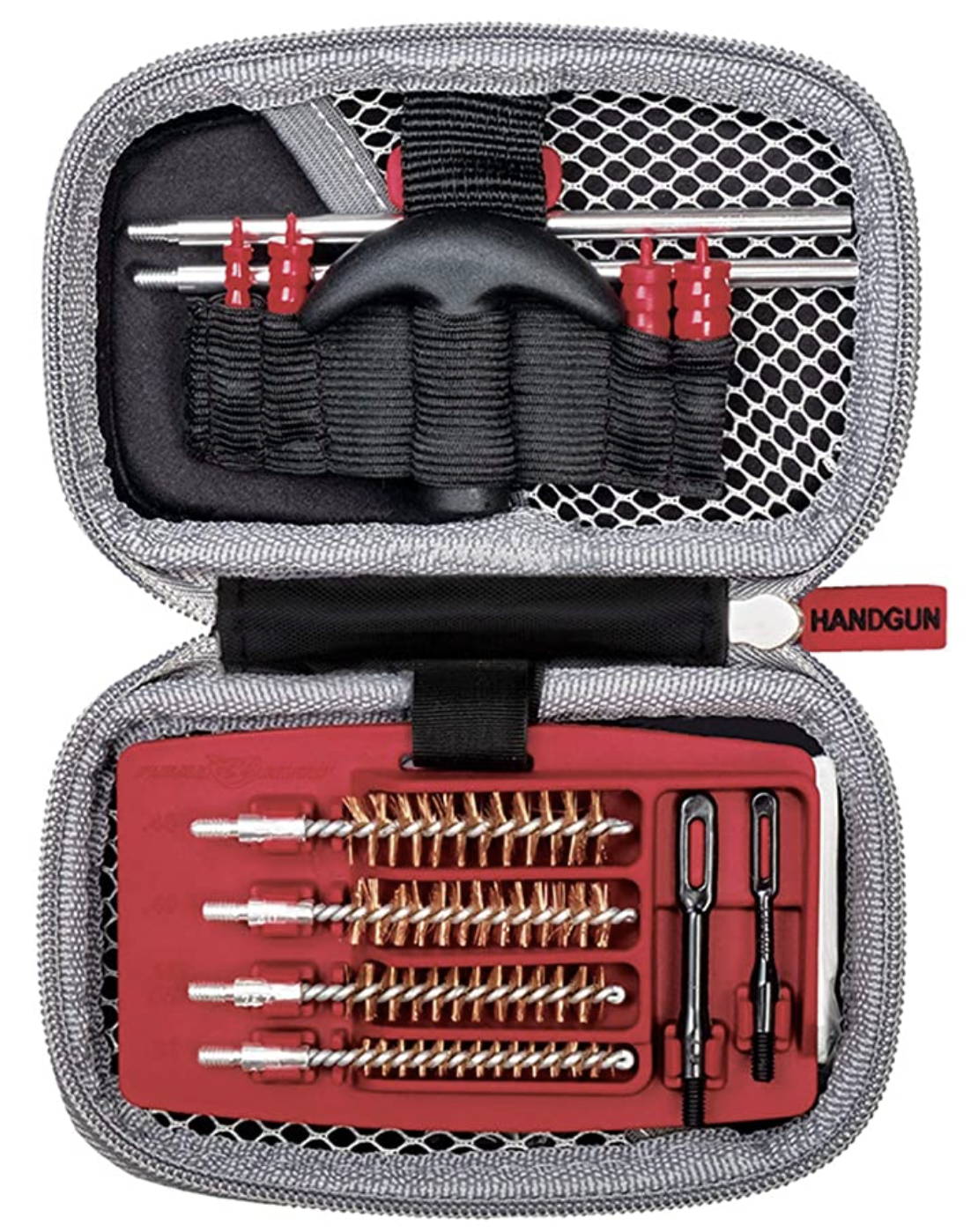 What we like: The Real Avid cleaning kit works with any .22 pistol, 9mm handgun, 357 magnums, .38 special, 40 calibers, 41 calibers, 44 magnums & 45 calibers but is also compatible with a Glock and SIG Sauer. This all-in-one pistol maintenance kit is all you need for fast gun cleaning at home or the range.
What we dislike: A great kit overall, but not quite top-of-the-line.
Bottom line: All the components are long-lasting and well-organized, so you spend less time cleaning and more time shooting.
---
Rene Aguirre is the founder and owner of Bravo Concealment. Rene has been carrying concealed on a daily basis for over 8 years and has been a CHL (concealed handgun license) holder for more than 20 years. Finding a high interest in firearms for many years, Rene started Bravo because of the "lack of" a good concealed carry holster.