As a longtime owner and frequent user of full-size and compact Glocks, it was music to my ears when the company finally announced a sub-compact 9mm that wasn't as chunky as the Model 26. The six-plus-one capacity Glock 43 was a welcome addition to my EDC when it was new.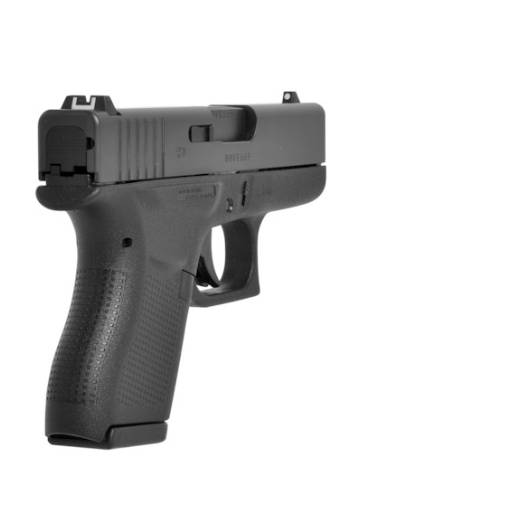 This relatively flat gun is easily concealed, yet big enough to take on serious shooting tasks. With controls in all the same places, the same polymer sights, and the trigger built just the same as on my Gen 4 Glock 17, handling it was a breeze as everything was familiar. There are no thumb safeties to remember, no grip safeties to unintentionally disengage, no mile-long trigger pull and no hair trigger either. The slide is thin enough to conceal in a waistband but not so skinny as to make handling it a fine, rather than gross motor activity. And, if you're a lefty, the mag release is reversible. 
I carried that 43 for a couple years, and shot my way through high scores on a number of qualifications with it. A couple students also bought themselves their own 43s, and it was great fun to shoot mini-competitions with the same model gun. It also helped us all be more prepared with the 43s being our everyday carry guns. 
Like its bigger Glock counterparts, the 43 never malfunctioned. It ran with total reliability, as did my companions' 43s, no matter what ammo brand or case types we ran. 
One small downside to the 43 is that, unlike other Glocks in my collection, magazines weren't exchangeable between guns. The staggered, not-quite-double-stack configuration of the 43 mag is not the same as a standard, and of course wider, standard Glock. 
Seven total rounds isn't a lot. I always carried an extra mag when I carried the 43, just for peace of mind.
A couple years after the 43 was released, Glock announced its offspring—the 43X. It's just like the 43, and the same holsters fit both guns, but the 43X has a 10-round mag for that little extra. I borrowed a friend's 43X to try, and found the grip too long to conceal well. So I stuck with my 43 for a while longer. At one point I tried an aftermarket eight-round magazine, but it would only cycle properly if it was holding only seven rounds. The increased size of that mag led to the same issue I had with the 43X. So I stuck with the six-round mag in the gun and one more in my pocket.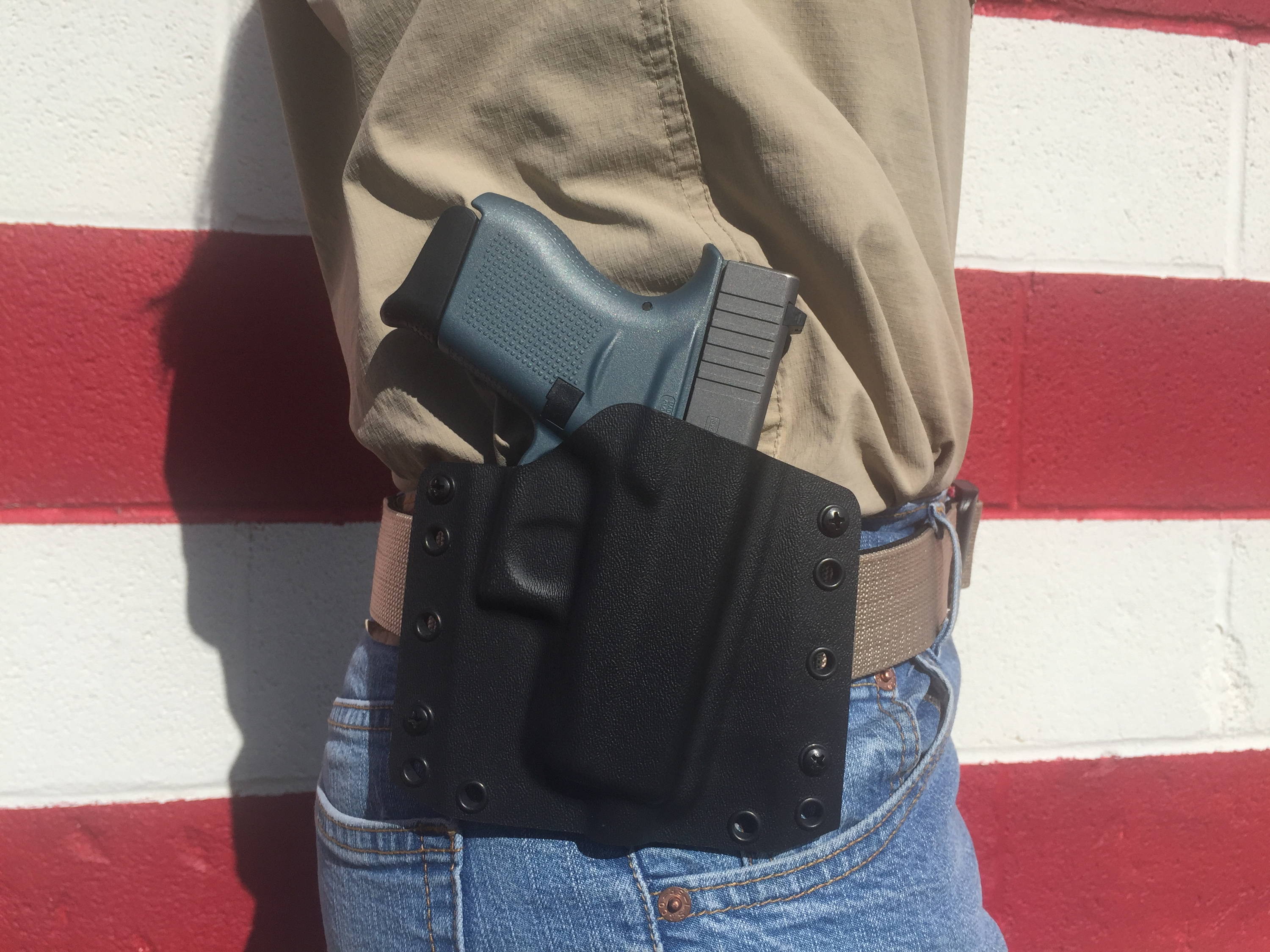 A great thing about the 43 and 43X is that holsters abound for them. IWB, OWB, you name it, pretty much every holster maker including Bravo Concealment makes a 43/43X gun holster. That's a great asset, since deciding on a holster is sometimes a more challenging task than choosing a gun. The same goes for aftermarket sight choices. 
Time passed since I first bought my 43, and other companies began to make concealment guns with a footprint remarkably like the 43's, but with comparatively massive mag capacities. Sig Sauer was first, rolling out their P365 with its 10-round magazines, soon followed by factory 12- and 15-rounders that fit and worked well. Taurus followed suit with the G2C, with 12-round mags. Then, Springfield Armory rocked the concealed carry world with their 13+1 Hellcat in a package nearly identical in size to the P365. All of these guns are only slightly thicker than the 43, while boasting a shorter overall length—they're as close to concealed carry nirvana as the market currently offers. 
It's unfortunate that Glock has yet to step up with its own higher-capacity, carry-oriented gun. The 43 is a reliable, concealable shooter, but it's been eclipsed in usability by the newer, higher-capacity subcompacts. And yet, a 43 still commands a price in the $500-plus range in most markets. That combination of factors is why I recently sold my 43, when I realized the little Sig has taken its place as my carry gun of choice and I could put that money toward a new range gun I've had my eye on. 
If you're considering a 43 or already own one, don't let this put you off. There's nothing wrong with it---but at the crossroads of capacity and concealability, it's no longer leading the pack. 
Glock 43
Length (overall): 6.26 inches
Slide Length: 6.06 inches
Width (overall): 1.06 inches
Height incl. Mag: 4.25 inches
Weight, Empty: 16.23 ounces
Line of Sight: 5.24 inches
---
Eve Flanigan is a defensive shooting and concealed carry instructor living in the American Southwest. Today she works full time as an instructor and writer in the gun industry. Flanigan loves helping new and old shooters alike to develop the skills needed to keep themselves and their loved ones safe.